With its whimsical forms and jewel-tone hues, majolica is one of the most collectible pottery styles around, and it has been adding a certain joie de vivre to homes for hundreds of years. We certainly can't resist the fanciful designs, whether it's a pitcher in the shape of cauliflower, a match-striker figurine, a lidded catchall in the shape of a vegetable basket, or a set of knife rests adorned with fish. Read on to discover the rich history behind majolica—and to see why the styles are so coveted by designers and casual collectors alike.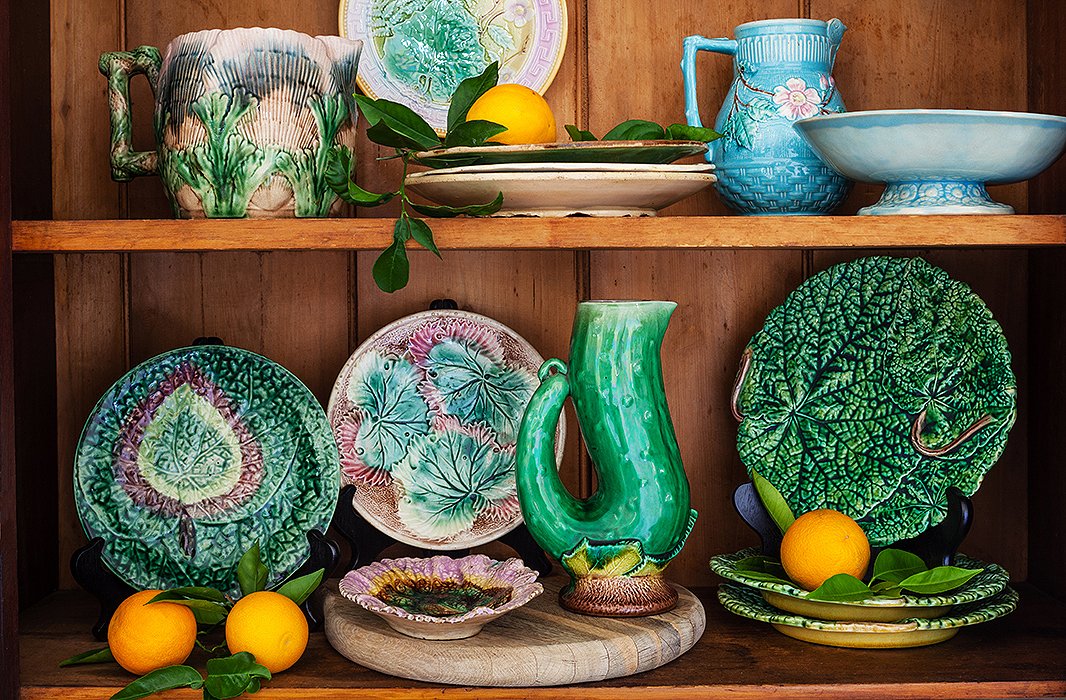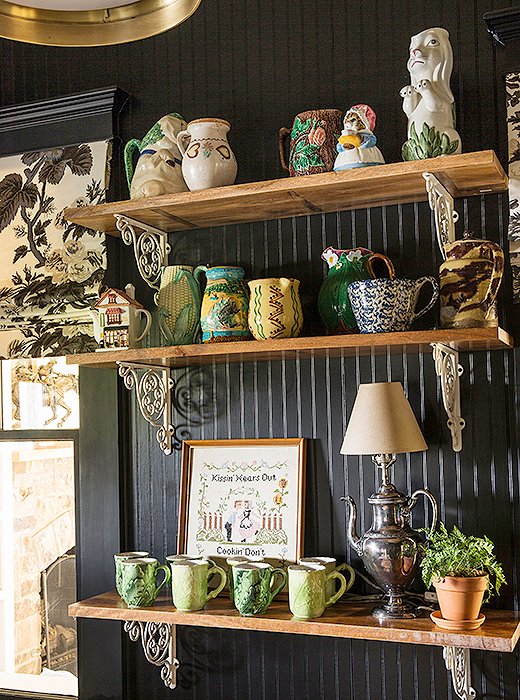 The Rise and Fall and Rise
To understand the origins of majolica, we must start in the 1400s with its predecessor, maiolica, named after the Spanish port city of Majorca. Maiolica was exported to Italy via Majorca during the Italian Renaissance, and from there its popularity spread across Europe. In Victorian England it became known as majolica, and its subject matter and features evolved to better complement British interiors.
The 19th century is considered the golden age of majolica. It was shown at the Great Exhibition in London's Crystal Palace in 1851 and made its American debut in 1876 at the Philadelphia Centennial Exhibition. Both showings met with great success, leading to a dramatic increase in popularity and production.
Majolica fell largely out of fashion shortly after the turn of the century. Thankfully for us, the tides turned again. The iconic pottery was rediscovered in the 1970s—perhaps as an antidote to the sleek minimalism of midcentury style—and is now one of the most collectible ceramics out there.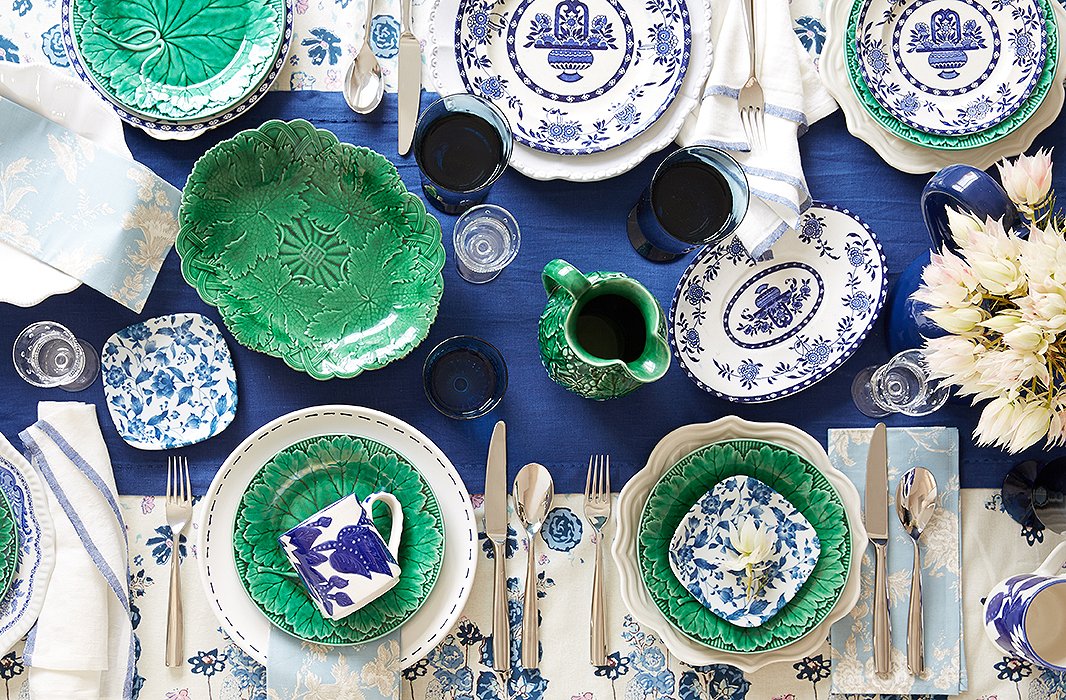 The Making of Majolica
Majolica is made by shaping and firing a piece of earthenware clay, then applying a tin enamel glaze to create a blank backdrop onto which artisans add finely painted details. In most cases, the more elaborate a piece and the more raised decorations it features, the more valuable it is—though even the simpler designs project their own kind of beauty. We love the nature-inspired whimsy of majolica, which comes in all manner of flora and fauna motifs rendered in earthy tones of green, blue, yellow, and more.