History has long celebrated the power of pairs. Consider some of our favorite real and fictional duos: Bogart and Bacall, Sonny and Cher, Laverne and Shirley. Each member is made better by the presence of the other. It's an idea that translates perfectly to the home by pairing both big (sofas, cabinets) and small (vases, table lamps), whether through perfect symmetry or simply doubling up. Read on to discover our favorite ways to decorate with pairs—and see for yourself why two is better than one.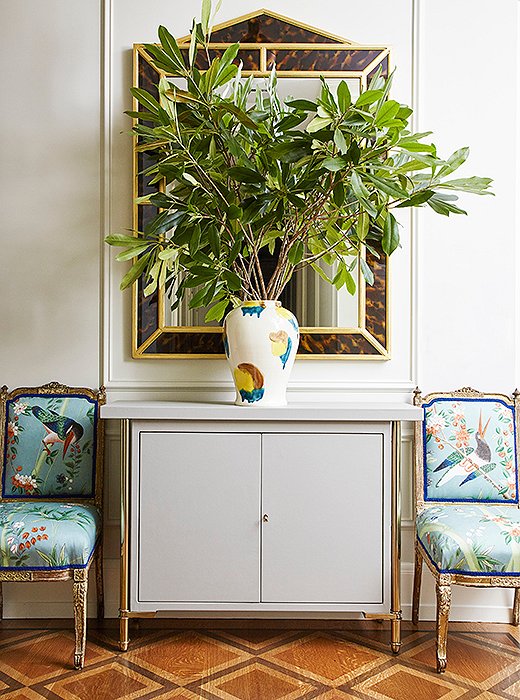 Sofas and Chairs
Nothing sets the scene for creating symmetry in a room quite like seating, whether in a larger space with double sofas or in a small hallway with petite side chairs. These seating duos are about more than just balanced aesthetics: When placed together and facing each other, a pair of chairs make for a cozy and cohesive conversation area.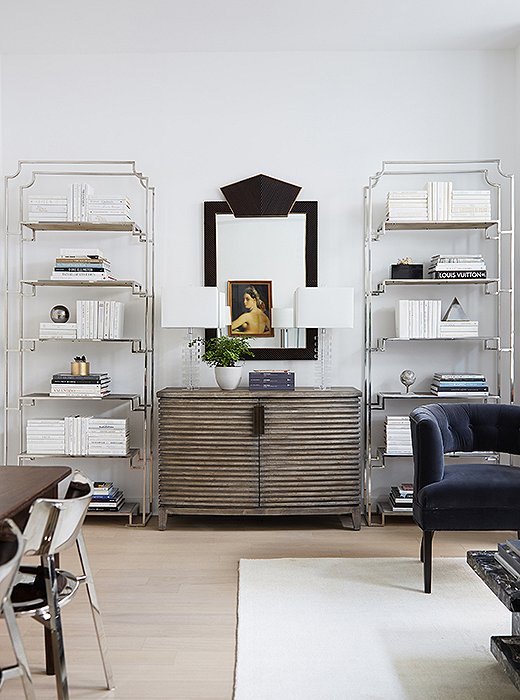 Bookcases and Storage
Doubling up on bookcases, consoles, and other forms of storage serves a number of purposes. It's a way to create an architectural moment by faking the look of built-ins, and it makes for strong bookends when framing a doorway or a vignette you want to call attention to. Plus, double the amount of storage pieces means more room to display or tuck away your wares.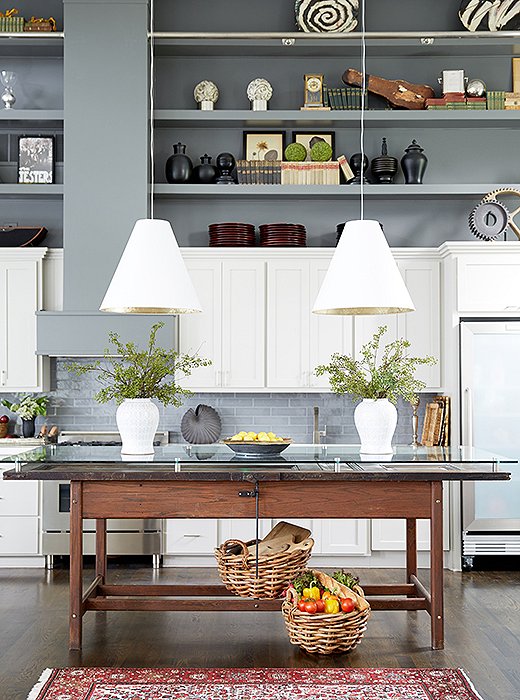 Lighting
Lighting plays a pivotal role in creating symmetry and cohesiveness, since nearly every fixture looks more elevated alongside its twin. (You'd be hard-pressed to find a sconce holding court on its own.) We love the way a set of lamps looks on either side of a table, but a pair can look just as lovely across the room from one another. And for the kitchen: Is there anything more iconic than a duo of pendants floating above the island?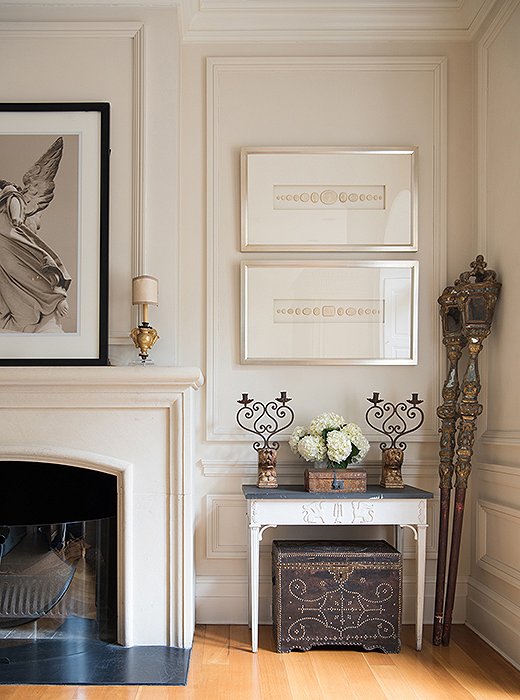 Art and Mirrors
When it comes to outfitting your walls, a little repetition can be a good thing. Take a double dose of mirrors (sets of which you can shop here), which not only creates pleasing-to-the-eye symmetry but also maximizes light thanks to reflective properties. For art, try finding a duo that look similar but aren't exact replicas—fraternal twins, so to speak—for a design that feels more perfectly imperfect and less matchy-matchy.