A great statement piece can stand on its own—but more often, it's how an object interacts with its surroundings that makes all the difference in a space. Trimmed in glamorous gold, this table lamp is anything but basic, yet paired with the right pieces, it can fit in seamlessly with any aesthetic. Below, see how we styled this decor chameleon three ways—and get inspired to look at your own space with a fresh perspective.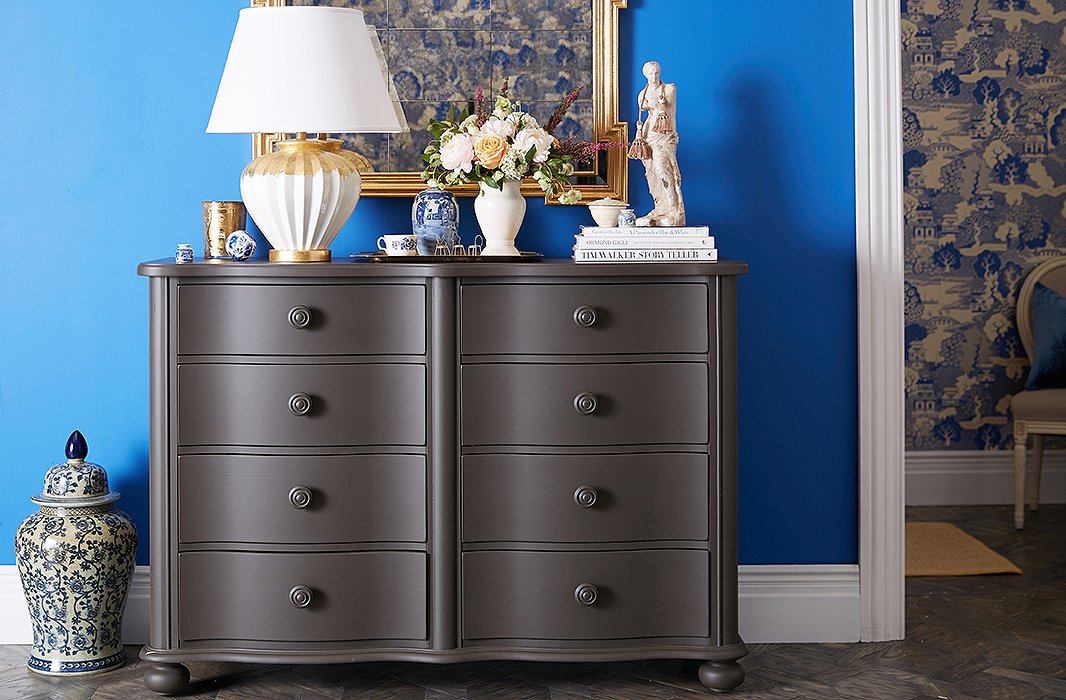 Timelessly Traditional 
The look: Thanks in part to its gold detailing, this lamp fits in seamlessly with classic pieces, creating an ideal vignette for the traditionalist who gravitates toward timeless elements such as chinoiserie, gilded accents, and time-honored antiques.
How to do it: We started with a grand mirror as a reflective backdrop, then balanced out the height of the lamp with a stone statuette—each serving as a bookend of sorts for the tray in the middle. We filled the empty spaces with smaller accents (a candle, miniature ginger jars) for a final touch of polish.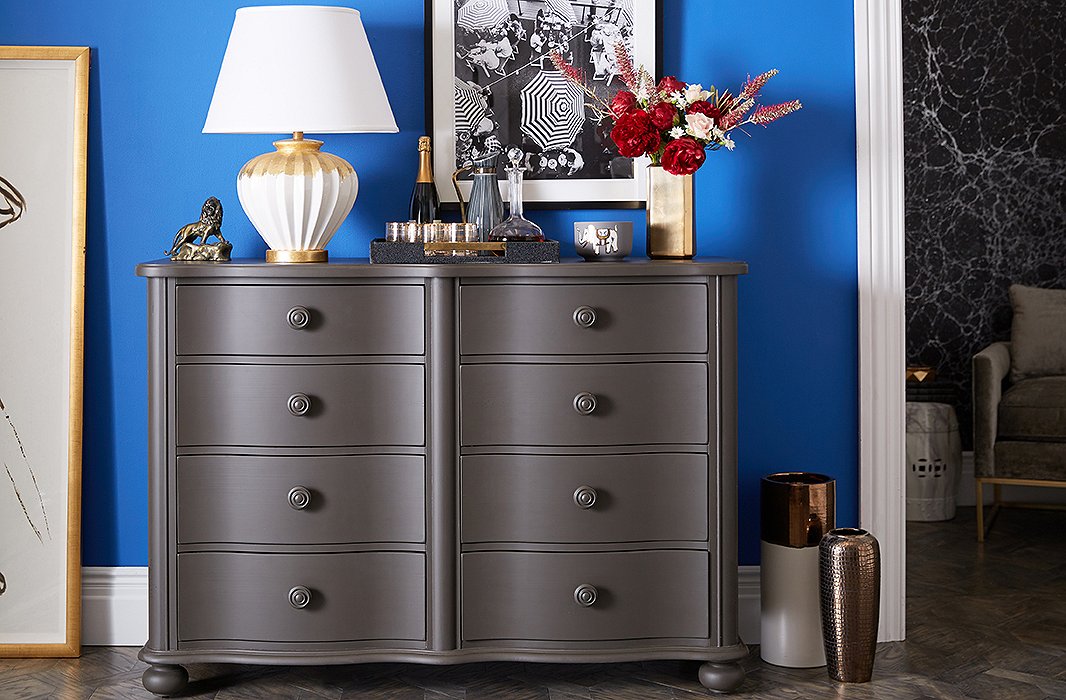 Golden Glamour
The look: Is there anything more glamorous than gold? Metallics reign supreme here, making an appearance in just about every piece for a look that's all about modern luxury.
How to do it: A black-and-white photograph brings in that Old Hollywood-glam vibe and provides a graphic contrast to the bounty of metallics—and its off-center placement allows the lamp some breathing room. We've turned this dresser into a makeshift bar, with a chic shagreen tray corralling glassware and a vase of flowers adding extra shine and color.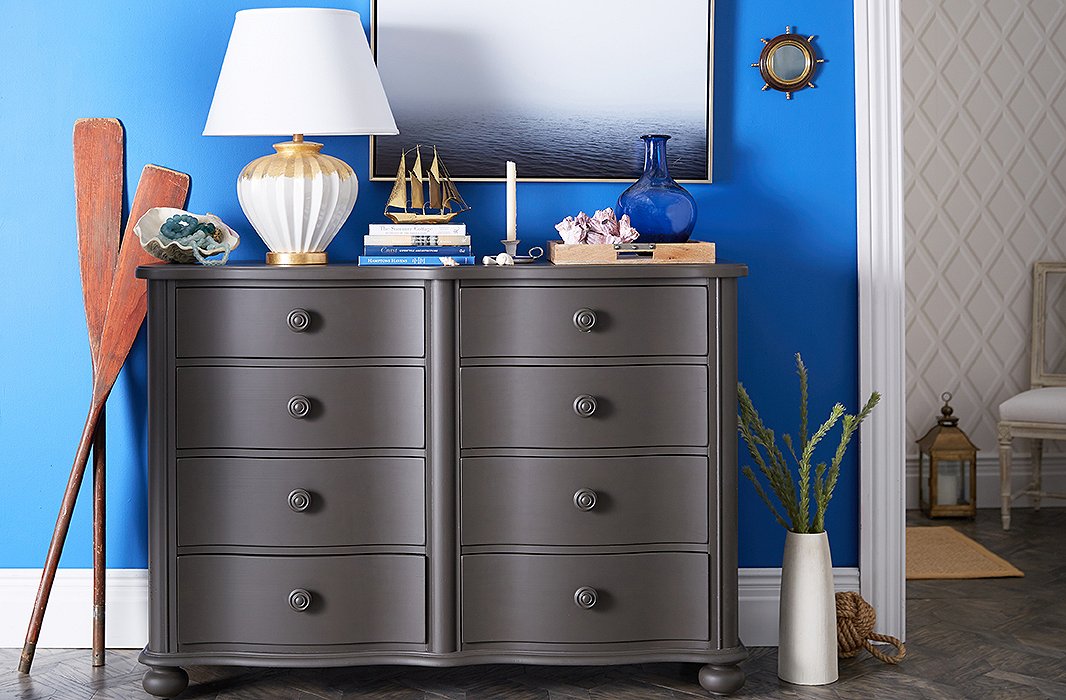 Coastal Ease
The look: Placed within the right context, the lamp's sculptural shape evokes that of a ridged seashell, making it a seamless fit for a nautically inspired vignette.
How to do it: We set the scene with a soothing print, again hung off-center to balance the full shape of the lamp. A stack of books, a candlestick, and a vase—all equal in height—add interest without distracting from the art. A handful of nautical nods, such as shells and barnacles, antique oars, a sailor's knot, and a smattering of blues, really bring home the coastal feel.