Valentine's Day might conjure images of roses and chocolates, but for us at One Kings Lane, the holiday of romance takes on a whole different meaning. To celebrate the day of love, we're sharing some of our favorite rooms with a romantic flair. No, we don't mean the flowers-and-chocolate kind of romance. We mean the romance found in a country château or the soft colors of an Impressionist painting. We've gathered up some of our favorite rooms that feel truly inspired by this spirit of romance. Check them out below.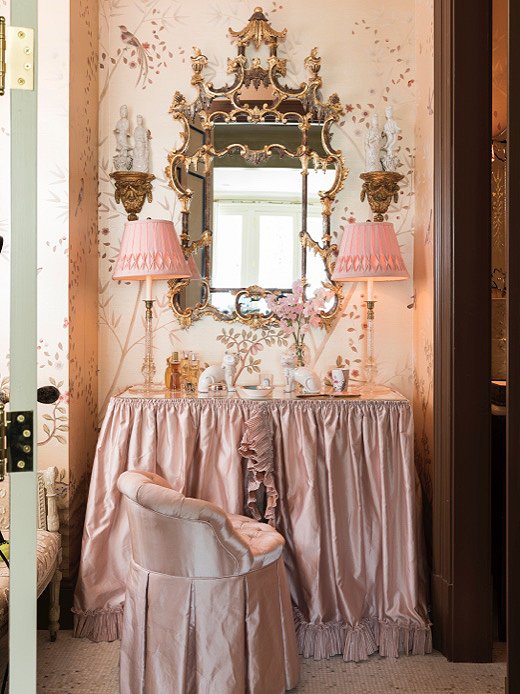 Ruffles and Romance
A ruffled skirt steals the show at this vanity fit for Zsa Zsa Gabor. It should be no secret that we love this style in all its neo-traditional glory. The ornate mirror amps up glitz and glam. Flowers, pedestal wall mounts, silky lampshades, and a chic collection of perfume bottles round out the girly look.
Floral Meets Prep
Floral wallpaper gets a bad rap as an outdated and stuffy decor choice—too grandma and not enough grandmillennial. When paired with a bright white sofa and crisp pillows, though, the wallpaper feels fresh and poppy. The striking photograph adds a bit of modern playfulness. Find similar sconces here.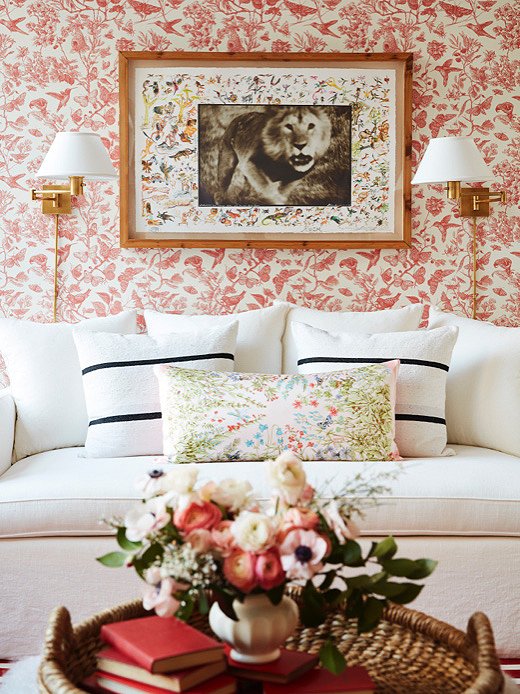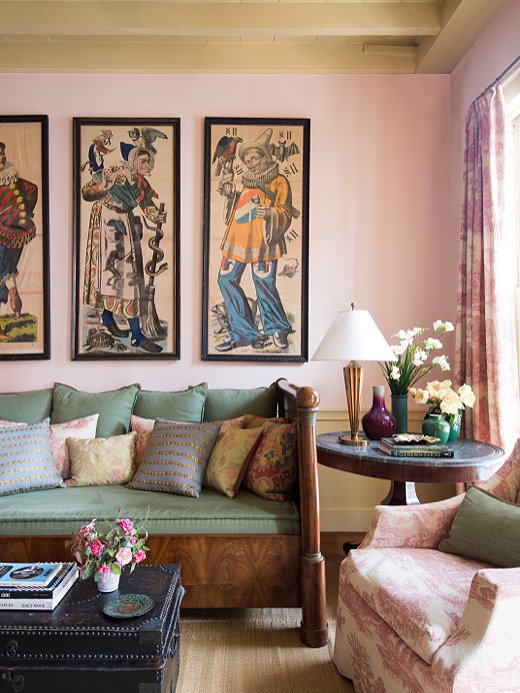 Bright and Breezy in the Big Easy
Designer Thomas Jayne wanted to make sure that his home away from home in New Orleans invoked all the colors and ease of the city. The soft palette and an influx of natural light make the space feel fresh. We're imagining sitting here and sipping on a Ramos Gin Fizz.
Cheeky Memories
This bathroom seems sweet at first: soft pink paint on the walls, crisp monogrammed linens, beautifully painted sconces, antique photos stuck in the mirror. An astute observer, though, would realize upon closer examination that those photos aren't of dear old Mom and Dad but of Queen Elizabeth II and an aristocrat from the days of yore. We love this playful approach to what is traditionally a boring space.
Dreaming of Chintz
Waking up every morning to a bouquet of flowers would be nice, but dealing with the flowers once they're dead wouldn't. Instead, opt for an eternal bouquet in the form of a delightful chintz fabric to greet you in the mornings as designer Danielle Rollins did here for her bed canopy.
Sweet Serenity
Sometimes romance isn't about the big gestures but the quiet moments. Nowhere is this more evident than this sweet breakfast nook. The overstuffed and tufted banquette is absolutely dreamy. The pleated skirting adds a bit of playfulness, even in its subdued hue.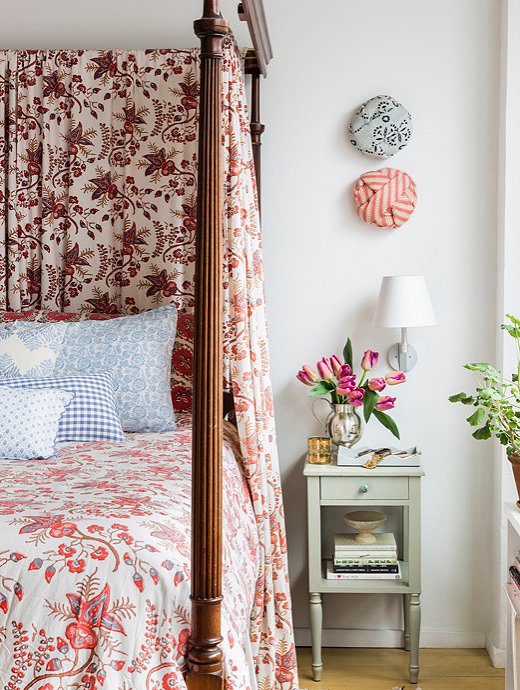 Fresh and Faux
We've already extolled the value of surrounding yourself will florals that will never die, but that doesn't mean we don't like fresh flowers. This master bedroom includes both a bed wrapped in a classic floral pattern and a bouquet of fresh tulips next to it.
Cottage Cozy
This design takes the idea of a cozy English cottage to heart. The wildly patterned home of the designers behind Madcap Cottage is surely a sight to behold, and this sweet spot on the staircase landing is no exception.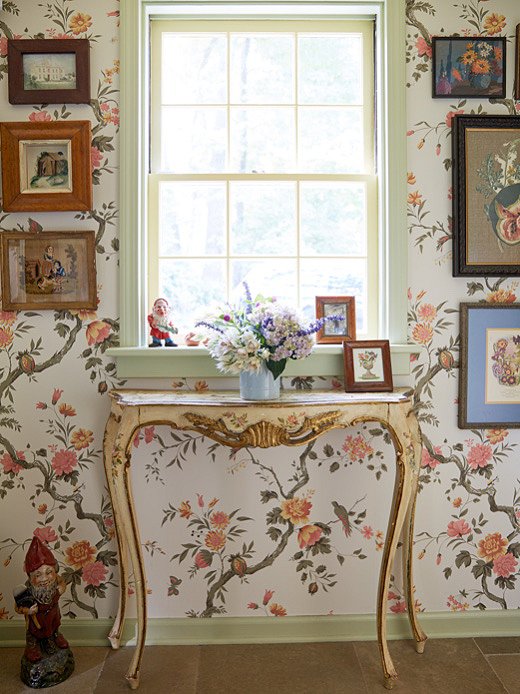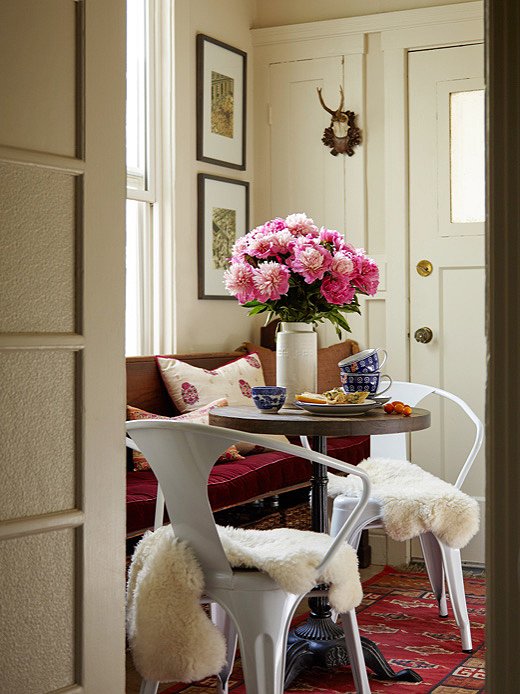 Organic Touches
This entryway does double duty as a small breakfast nook and way station. Utilitarian chairs might seem cold against the comfy bench, but layered sheepskins soften the space. Fresh flowers add an organic touch.