For master-class decorator Jeffrey Bilhuber, entertaining (of any scale) is never a small affair, and it's especially true during the holidays. As fall ramps up, Jeffrey's historic country house, Hay Fever, located in Long Island's charming hamlet Locust Valley, becomes a revolving door for family and friends and their guests in from the city for the weekend.
Truly the seasoned host, Jeffrey is unfazed by the frenzies of big holiday celebrations, like Thanksgiving and Christmas, and knows exactly how to throw a fabulous fete with effortless grace. And with the release of a new book on his work, American Master (Rizzoli), we daresay it's two times the holiday cheer for the ebullient designer. We stopped in on Jeffrey as he was gearing up for an endless succession of holiday dinners and soirees, and he served up the perfect entertaining tips.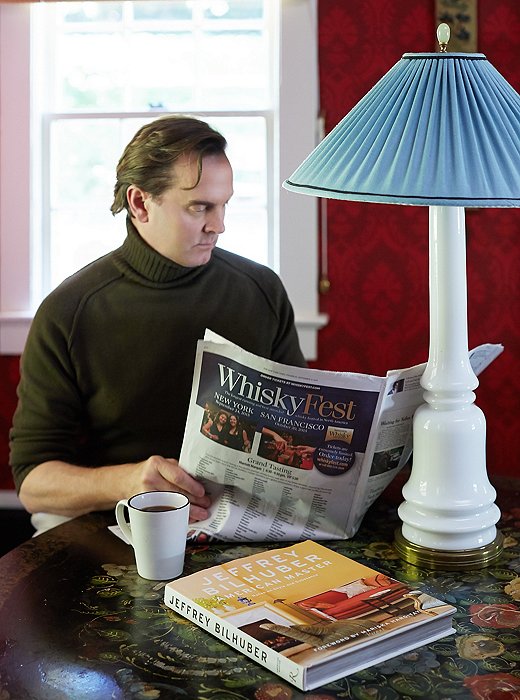 1. Prep Far Ahead
"It always starts as a day of rest," says Jeffrey, whom you might at first mistake for having an overly leisurely approach to big holiday celebrations. Instead it's an ease that comes with years of master-planning myriad dinners, cocktail parties, and holiday gatherings. "If you haven't prepared for this day well in advance, there's nothing you can do to change what's ahead of you," he says. For Thanksgiving in particular, Jeffrey keeps to a firm time line every year that makes entertaining on such a large scale seem like a simple task. "Menu planning is critical and should occur two weeks ahead of Thanksgiving Day," he says. And to take the holiday-entertaining edge off? "Enjoy a whiskey sour 15 minutes before the start time. You've earned it."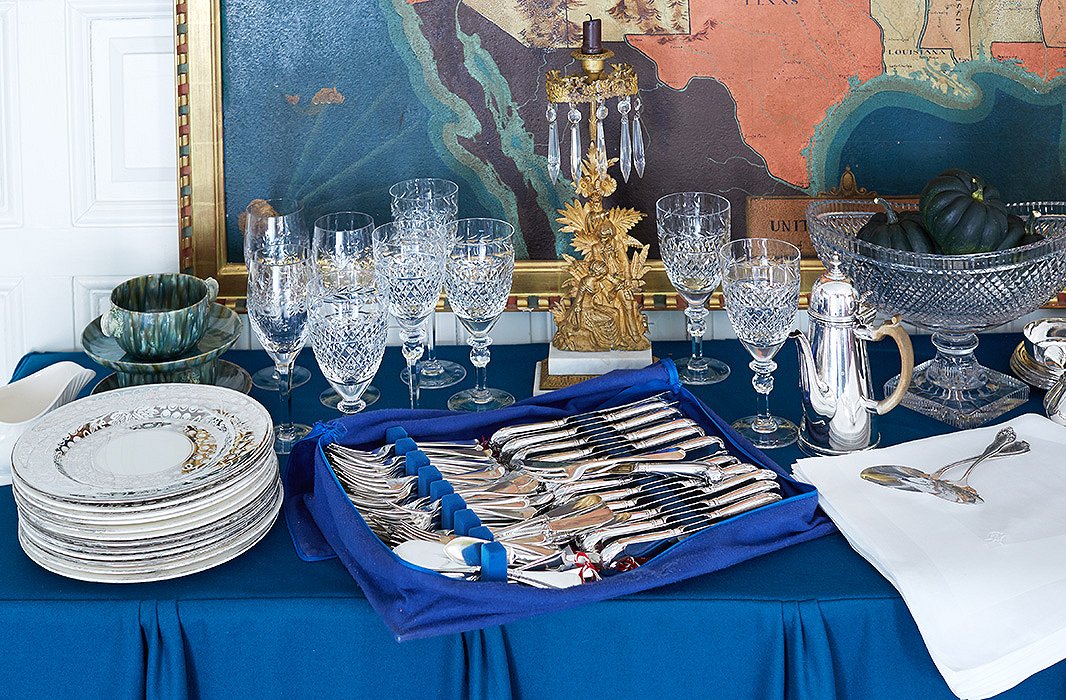 2. Celebrate Your Collections
The holidays are all the more reason to bring out your most cherished china and tableware, as Jeffrey does all through the season. "Preset the table the night before," advises Jeffrey, who isn't one to hold back when it comes to setting a perfectly elegant scene. And he puts the spotlight on some of his favorite tableware collections. "The Georgian silver is an assembled collection of 18th- and 19th-century pieces I've been adding to during the past 15 years. Many of these pieces were purchased when I visited different cities or countries; the greatest quality of collecting silver is that it can be purchased at any point in one's travels. I encourage everyone to start collecting!" Jeffrey complements the antique flatware with his extensive assemblage of American crystal and glass stemware for a table that truly dazzles. "Using these crystal pieces elevates everyone's spirits," he says. To ensure that everything is ready, he advises polishing the silver a week in advance and cleaning the crystal three days ahead of time.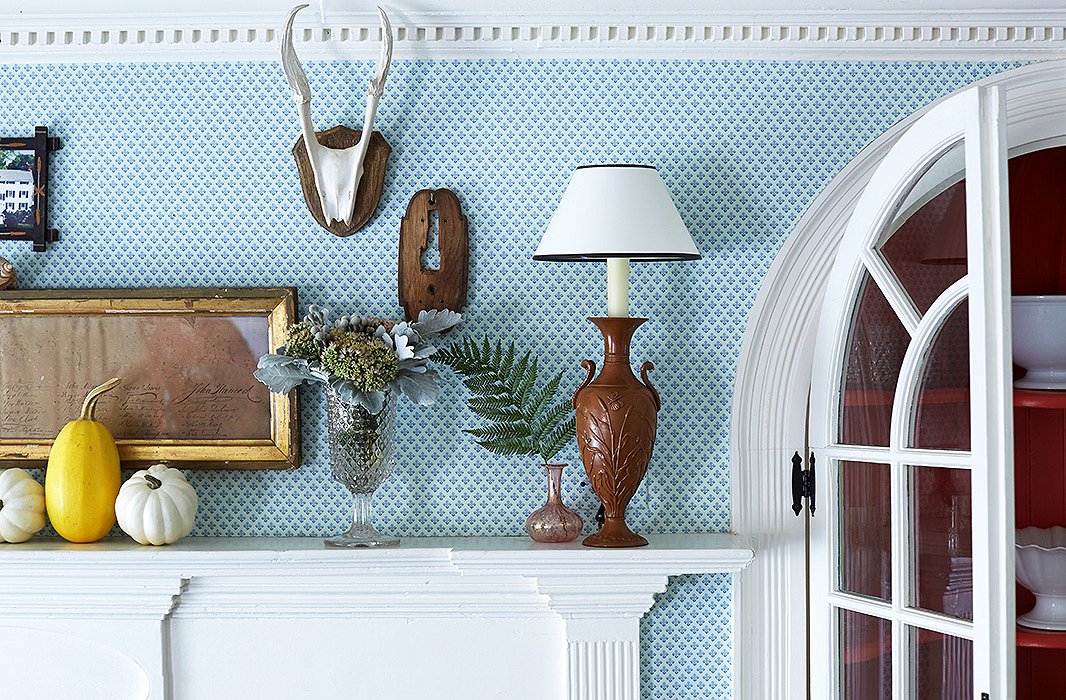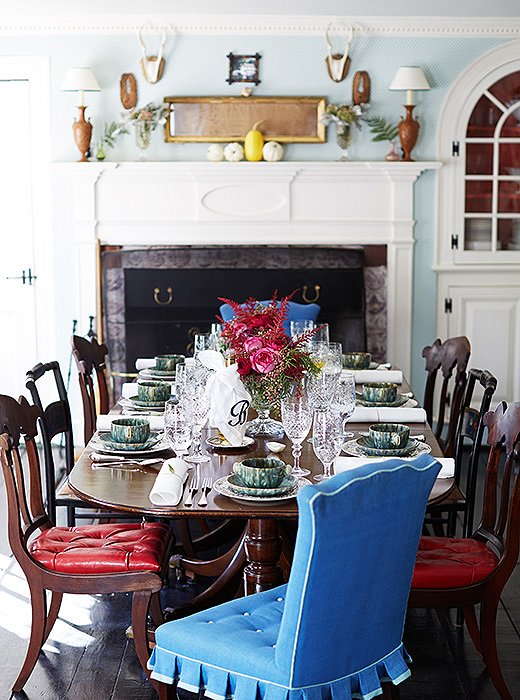 3. Mix and Match Multiples
Rather than use full sets of matching chairs and dishes, Jeffrey mixes furniture, tableware, and accents from his many different collections. "The chairs are a mix of polished wood Gothic Revival and painted Federal side chairs," he says. "The English Regency triple-pedestal table can comfortably seat 6 and can be expanded to seat 18." And from the lusterware chargers and soup bowls to the antler pairings and clusters of seasonal gourds and greenery, thoughtfully arranged groupings help set off the refined autumnal dining scene. The finishing touch? "Light the fireplace an hour before your guests arrive," he says.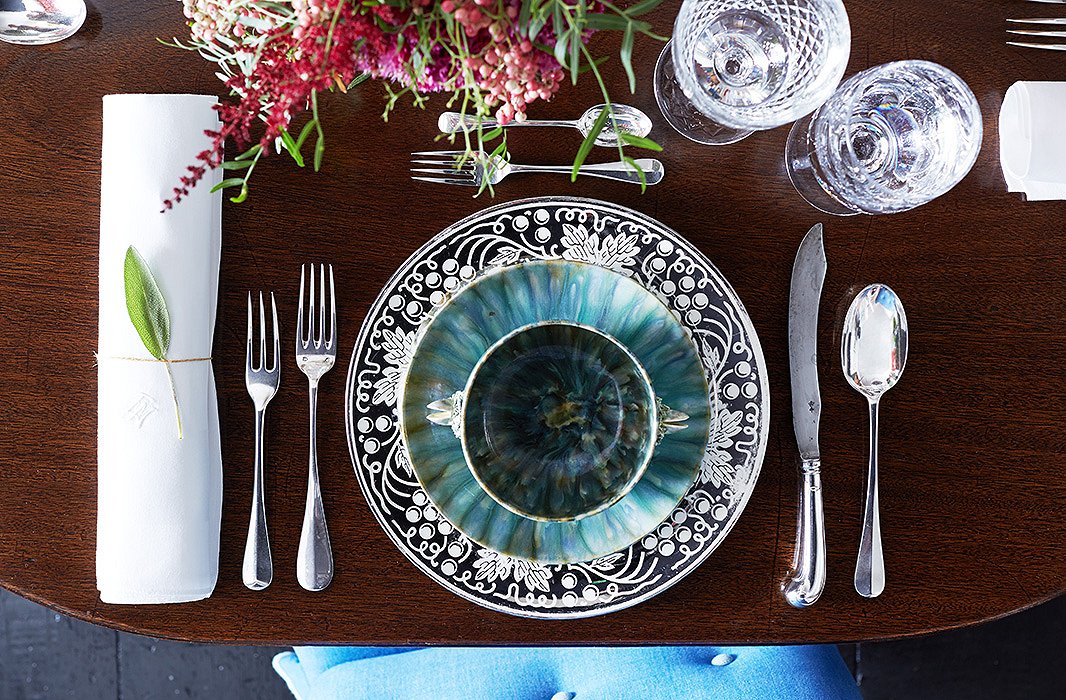 4. Let Gorgeous Details Shine
No matter how elaborate a table might be, the individual place settings will ultimately be what guests notice most throughout the meal. So rather than distract with a tablecloth or a fanciful printed textile, Jeffrey sets his elaborate lusterware and pottery against the table's dark polished wood to draw the eye to the dishware's gorgeous details. "The chargers are American platinum-leaf lusterware; I'm particularly fond of the grape pattern that encircles the rim," he says. "And the soup plates and bowls are English pottery, and the oyster-shell handles have a particular significance to the North Shore of Long Island, where our house is located." Alongside vintage monogrammed napkins, the natural elegance and textures of the pieces come into gorgeous focus—which reiterates Jeffrey's belief that a beautiful table starts with beautiful materials.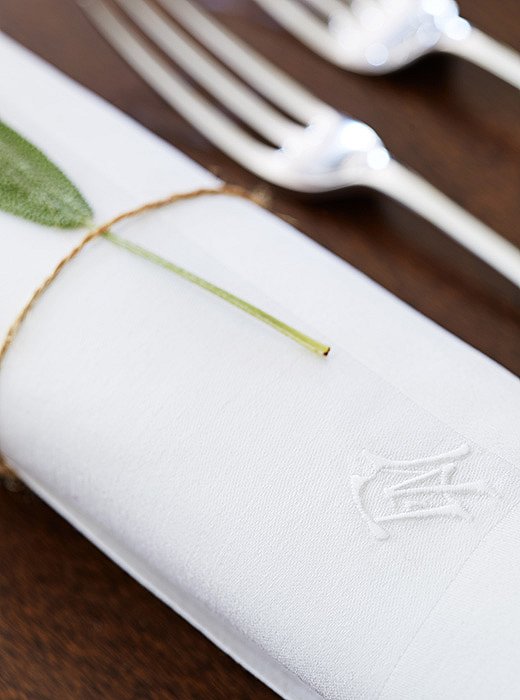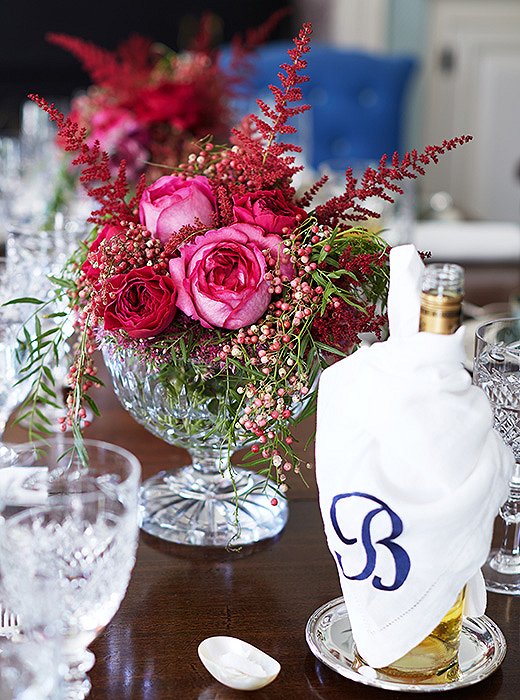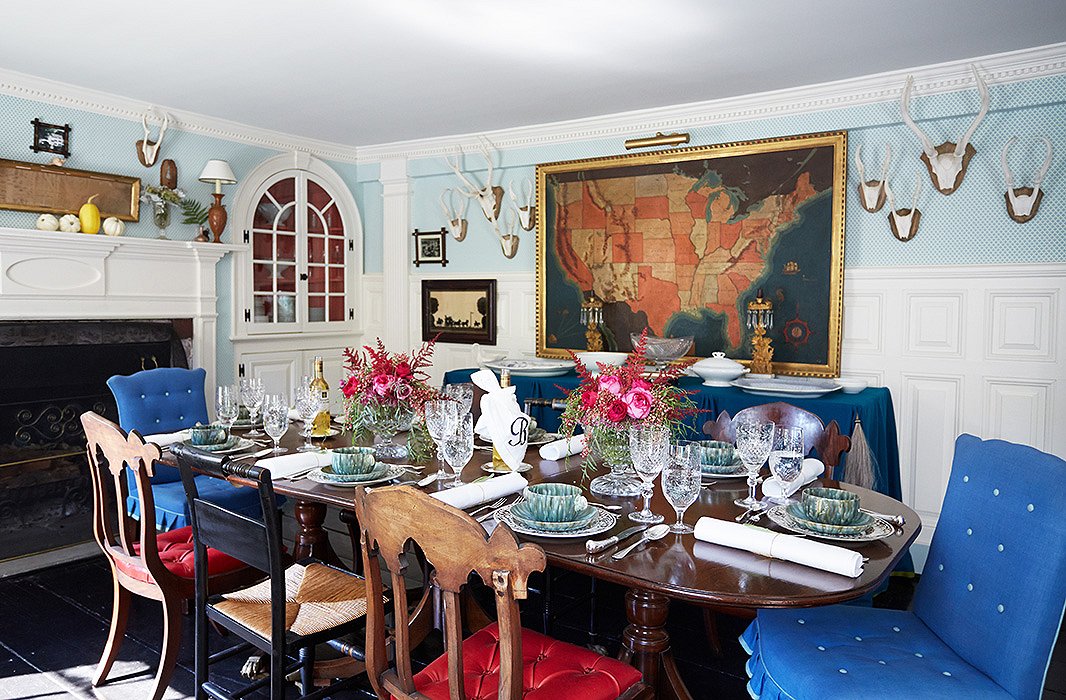 We always have a house cocktail at the ready for our guests when they arrive. It instantly puts them at ease and establishes a festive mood. There should never be any stress or pressure, and the house cocktail allows everyone to exhale and enjoy.