There's little time to slow down for designer Shawn Henderson, who has been swiftly on the rise even before he renovated actor Will Ferrell's family loft in Manhattan. Known for his neutral interiors and unerring eye for sophisticated, clean-line designs, the dapper decorator has mastered a chic, calming aesthetic in his own 550-square-feet studio apartment in New York City. "People describe my interiors as being serene, and I strive for that. I don't know how to do it any other way," says Shawn. "Organization is a huge factor in my personal home. For me personally, I love when I have a place for everything. It's that feeling of serenity that makes my home comfortable, and part of that is my organization of things." Below are eight suggestions for attaining a similar well-curated look.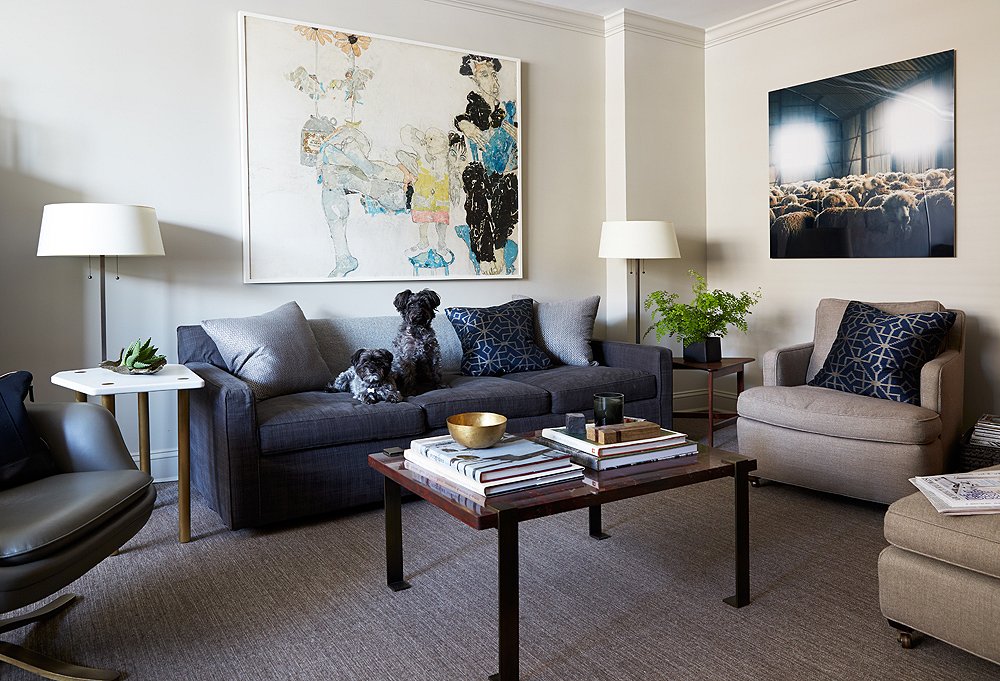 1. Opt for Flexible Furniture Arrangements
Shawn's living room serves as not only his escape from the bustle of city life but also his entertaining space, which means it has to be flexible enough to accommodate guests. "I usually have friends over for cocktails before dinner. We all gather in the living area, I set some snacks out on the coffee table, and I take some stools from the dining table and pull them around. The room can be a little flexible with the furniture arrangement," he says. "I love where not everything is so static you're afraid to move something and have it look out of place."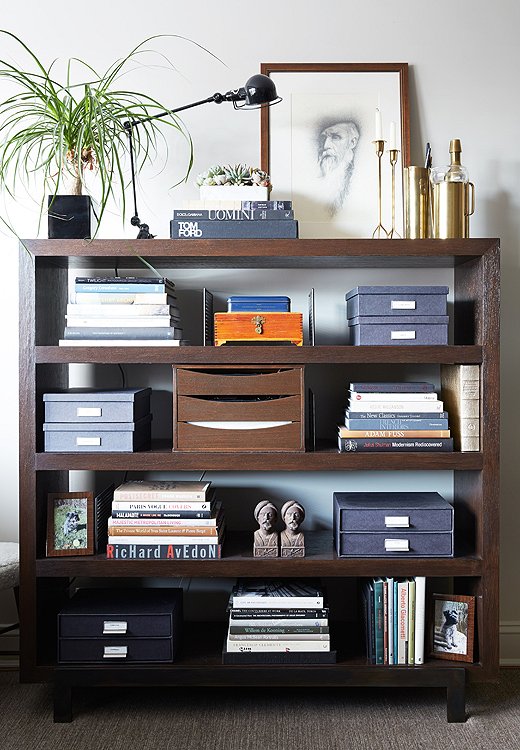 2. Style Bookshelves for Form and Function
"I love bookshelves that feel a little layered and a little eclectic," says Shawn, whose own bookcase is a proud combination of beautiful gifts from friends, art tomes for inspiration, a few mini filing cabinets, and plenty of boxes. "Organization, organization, organization," he says. "The more stuff you can pare down, get rid of, and stash away the better."
Being able to sit here, see everything I have, and enjoy the sun beaming in—it all just feels right. It feels very happy and calm.
3. Look for Double-Duty Pieces
In true small-space fashion, Shawn's dining table pulls double-duty as his work desk. "Everything about it is perfect—I call it sort of Continental dining height. It's only about 26 inches tall, so when you're sitting at it, it feels a little more loungey than a regular dining table," says Shawn. The low profile of the curvy, triangular piece has one additional advantage: "It gives the illusion of taller ceilings." Rather than traditional dining chairs, Shawn surrounds the table with stools from his furniture collection.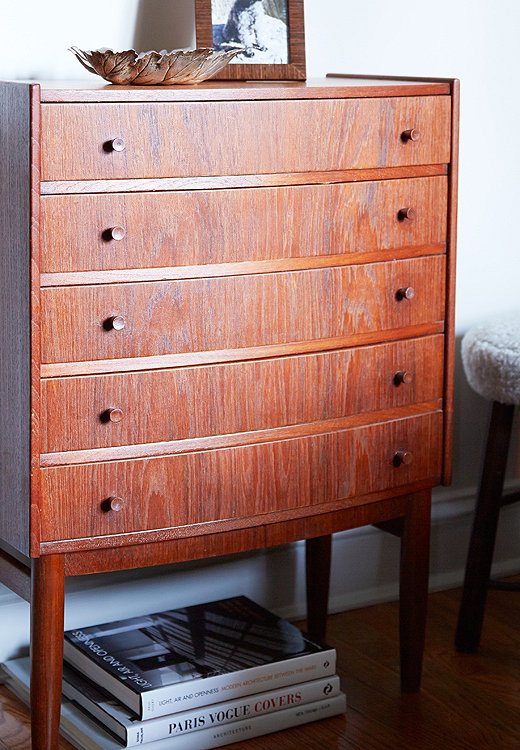 4. Embrace Unexpected Storage Solutions
For a handsome but also unexpected way to stow away kitchenware in his small apartment, Shawn uses a vintage Scandinavian teak dresser. "There were no drawers in my kitchen, so I found a sweet little cabinet for all the stuff that would normally be in my kitchen drawers," he explains. "It lives just outside my kitchen in the entry, but it also serves a place for me to drop my keys when I come in from the front door." When guests are over, he also routinely transforms the surface into an impromptu bar with a tray topped with bottles.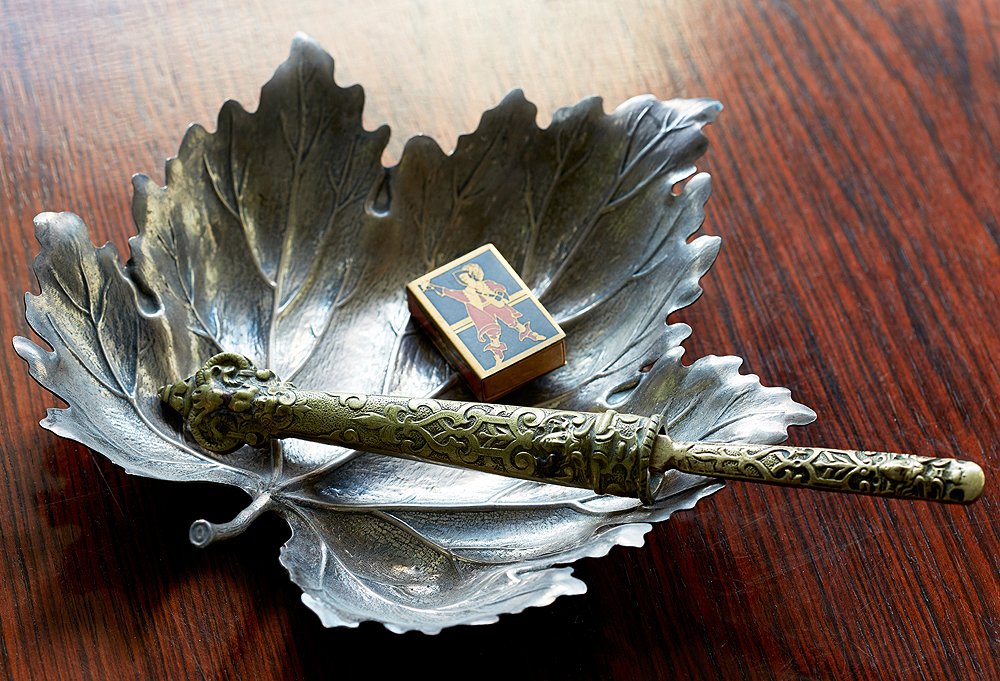 5. Edit Ruthlessly but Thoughtfully
Even though space is at a premium, items that bear personal meaning always make the cut for Shawn. His secret is to edit down to only those items that truly reflect his history, passions, and personal style. For instance, "I love objects that have a more organic nature," he says. "I have a beautiful leaf by Buccellati, which is among my very favorite things." The tray also serves as a hypercurated catchall.
6. Curate Your Cupboards
"I love a universal glass," says Shawn. "I like one type of glass, and I serve everything in it." Murano glasses used for both wine and cocktails are stored in neat rows next to matching Heath Ceramics bowls and dishes, a selection that seems perfectly suited to their owner's simplified take on sophisticated living. Vintage silver trays that belonged to his mother are stored propped up rather than lying flat, for an eye-catching, layered look.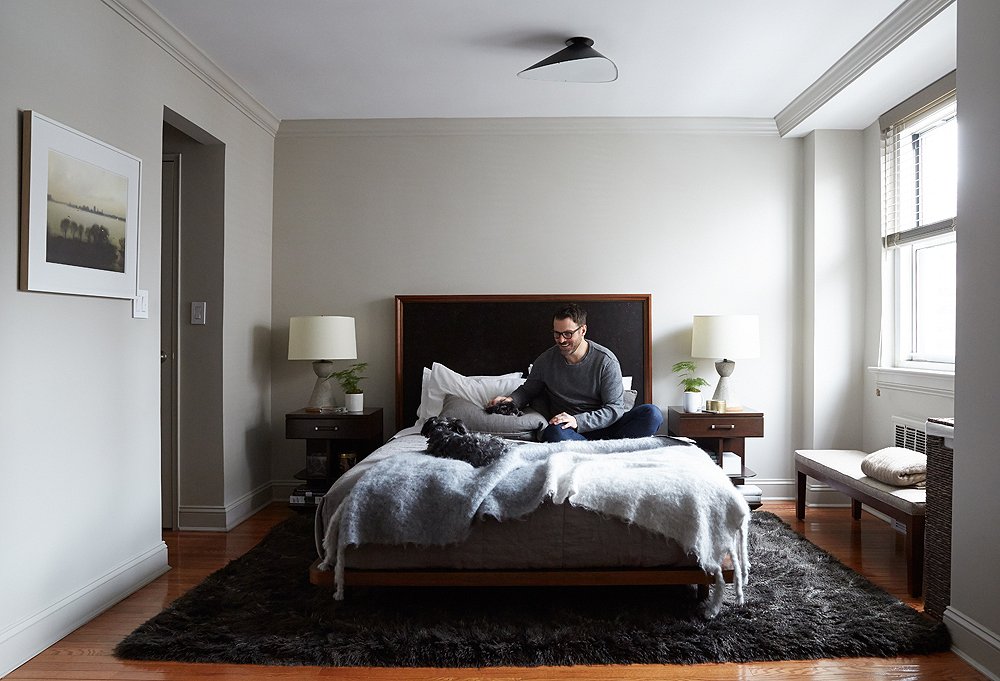 7. Make Your Bed
One of the most important things Shawn strives for is a sleeping space that feels warm and private to him but appears orderly and clean to others. "My bedroom is open to my living room, so when I have people over they're seeing everything," says Shawn. To warm up the dark wood of the bed and the bedside tables, he layers on luxe, ultrasoft textures: a quilted blanket, a fuzzy throw, and a plush Moroccan rug. "I love the feel of a duvet and duvet cover, but I just don't love how it looks because to me it looks a little messy. So I always end up using a beautiful quilted blanket or coverlet."
8. Add Storage Everywhere 
In a small space, the more floor space a piece takes up, the more important it is that said piece also provides storage space. Shawn's nightstands, which he designed for his furniture collection, sport open shelves to house bookshelf overflow as well as nightly reads. The top is just big enough for a few select bedside items. "It's about reducing elements so that it doesn't feel chaotic—so that it feels clean and livable."
It's so important that there's a sense of calm, a sense of organization, and that my home is super-comfortable. I just love that peaceful feeling.