Instagram provided a nice escape from the ups and downs of 2020. We were able to visit a dreamy Nantucket escape, an idyllic Maryland farm, and even a cozy Parisian apartment. As the year comes to an end, we're taking a look at all the posts you loved this year. Did your favorite make the cut?
Stock the Bar
---
We were definitely ready for a cocktail this year. Thanks to this dreamy snap from @monsieur.moss, we were able to share our favorite cocktail essentials.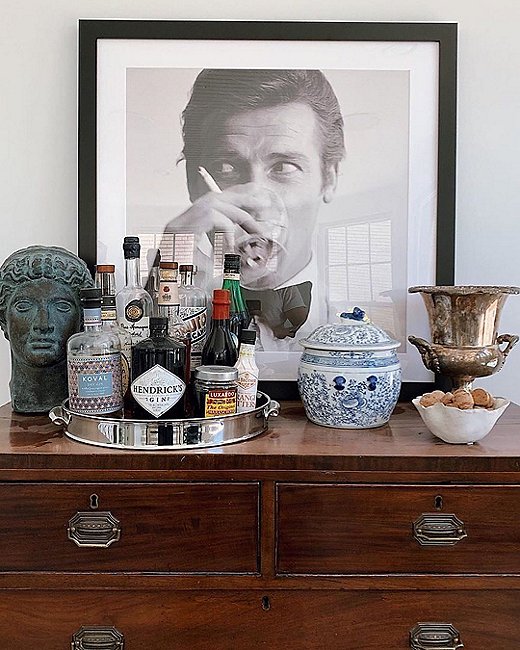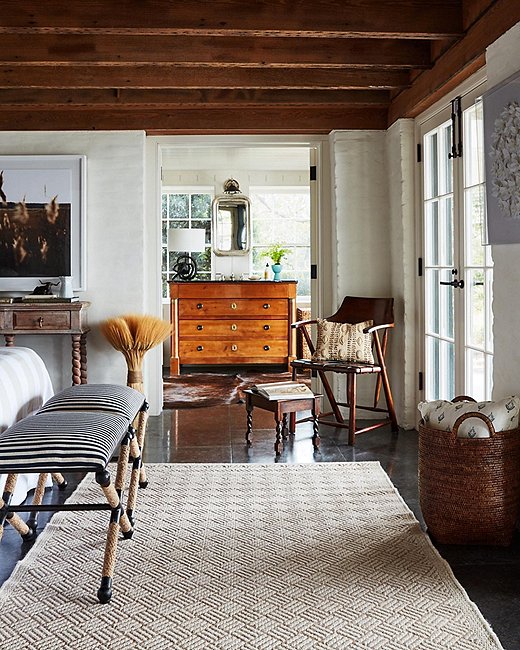 A Charleston Escape
---
We started the year off in Charleston at our spring campaign shoot. The beautiful images kept us in high spirits all season long. Plus they provided a wealth of inspo as we started spending more time at home.
Green with Envy
---
You really loved our Margot sofa this year! Lots of images with this classic piece made it to the list of our most-liked posts, but this snap from @brextoncoleinteriors took the cake.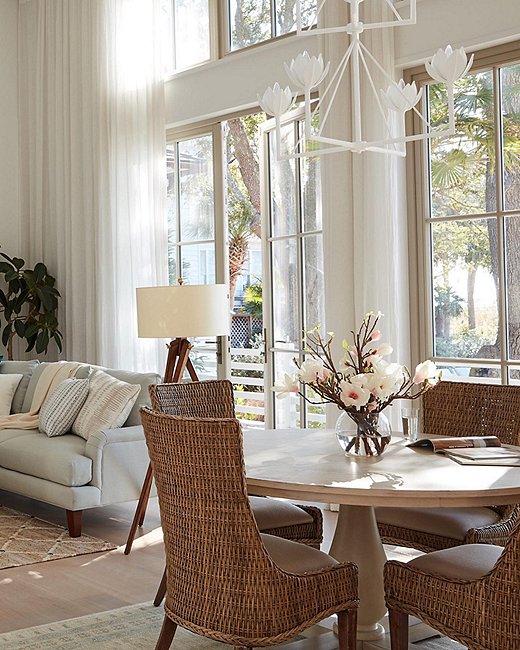 Bright and Airy
---
Bright and airy designs were popular this year, and this dining room is no exception. We snapped this pic while in Charleston on our campaign shoot!
Entryway Elegance
---
Because we were spending more time at home in 2020, we were able to focus on the small vignettes throughout our homes. This entryway was styled to perfection by @noemeirowsky.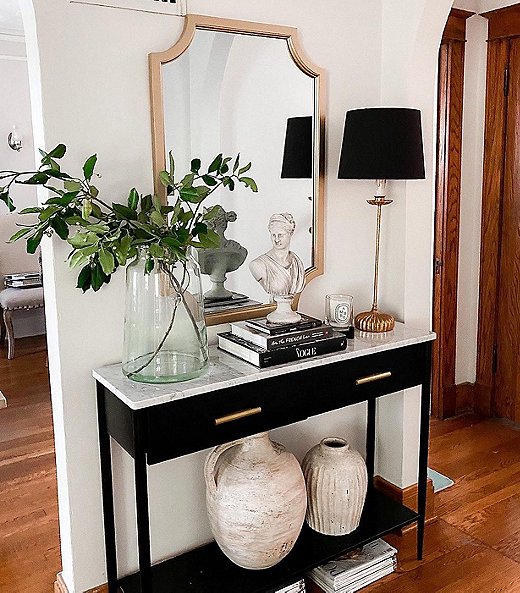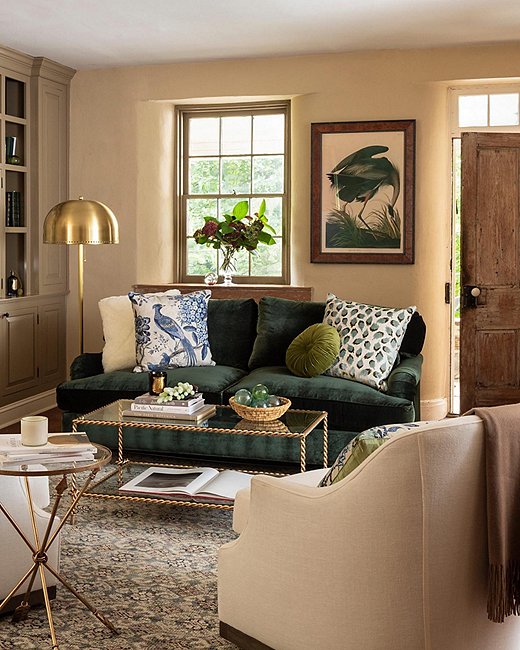 Cozy Living Room
---
If you didn't already have a favorite throw blanket, you surely do by now. We spent the year making our homes cozy as possible and this living room is the perfect example of how to do that.
The Naturalist Kitchen
---
We really dove deep into our connection with nature this year. (We wrote all about it in our Bucolic Bliss post a few months ago.) This kitchen exemplifies everything that spoke to us: worn woods, dried florals, soft tones, and handcrafted elegance.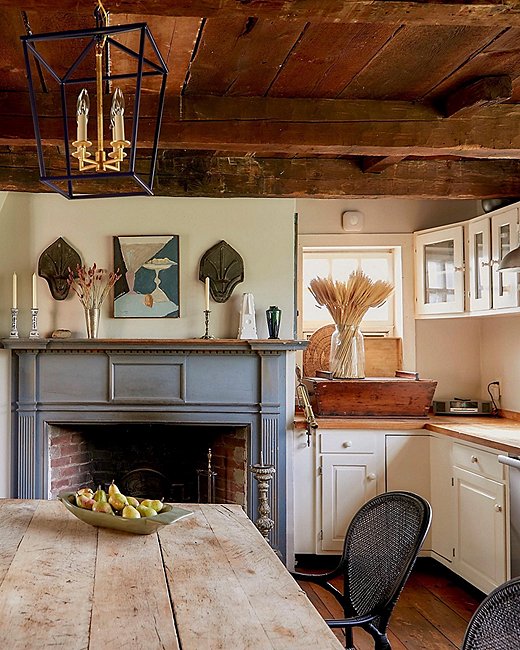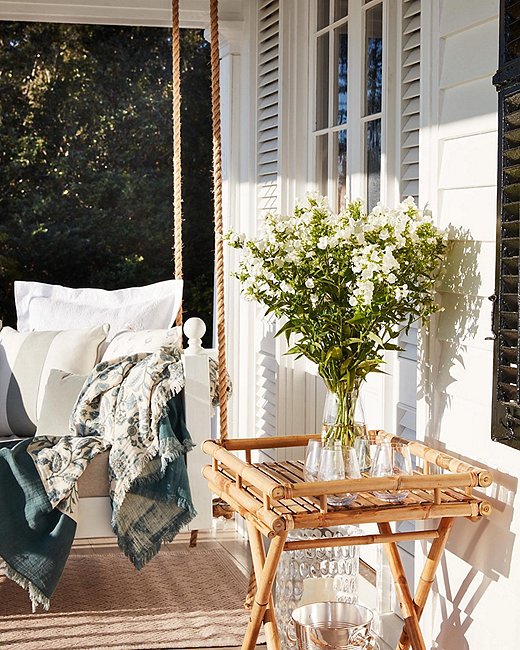 Pretty Porch
---
Finding time outside of your house was so important this year! We love this little escape featuring a porch swing and a fabulous view.
Bathing Beauty
---
Self-care was high on our priority list (and yours). This post rounds up all the small but impactful ways you could make your home the best it could be.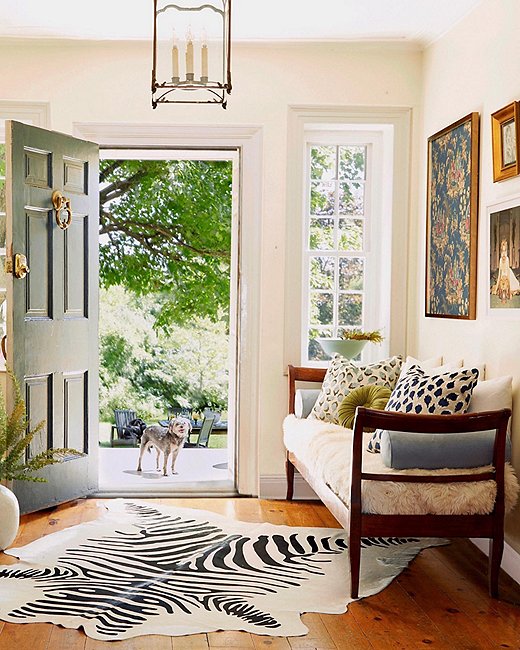 Best Foot Forward
---
The entrance to your home says more about you than you may think. We loved this eclectic mix!