Now that it's summer, overnight guests are about to start knocking. But don't fret—with our easy hosting tips and tricks, you'll be more than ready to welcome visitors all season long. Best of all? You can prep most of these thoughtful touches now, so you can skip the stress and get right to enjoying those fun-filled social summer weekends.
Create a Welcome Kit
It's the little things that make a guest feel at home, so stock up on a few essentials and treats: a soft, sumptuous robe; supplies for a pampering bath; and items such as cotton balls that guests may forget to pack. Putting a little extra thought into presentation goes a long way, so arrange everything in a pretty tray and station it in plain sight.
For a final touch, tuck a handwritten note in with the goodies. On the reverse, we like to jot down any relevant household info, including phone numbers and the WiFi password.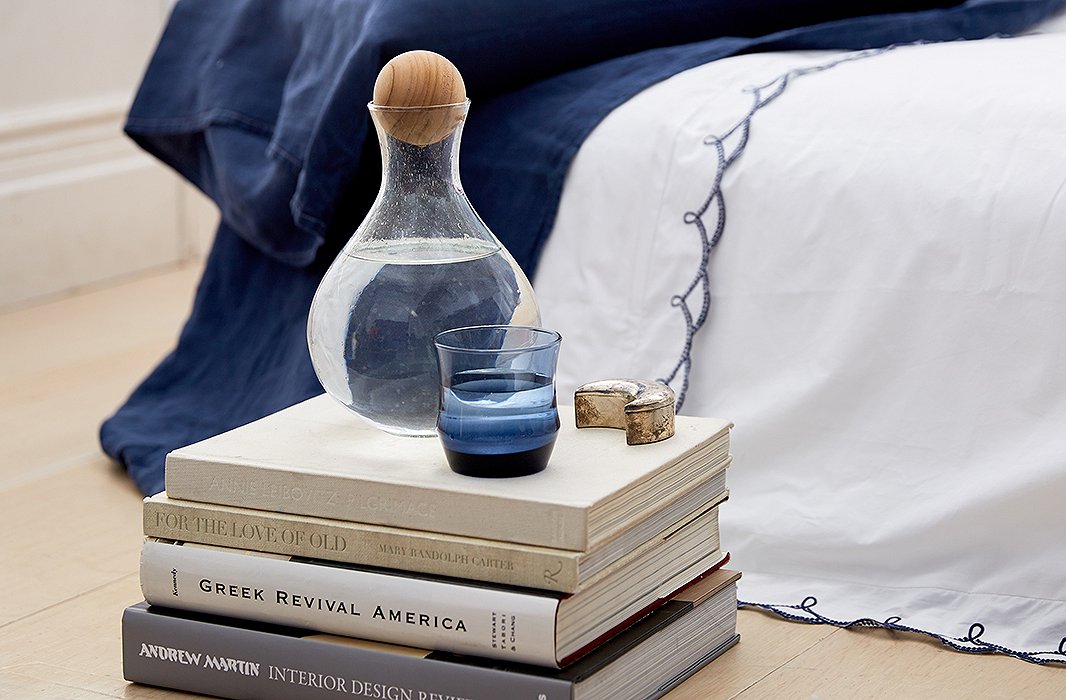 Deck Out the Bedside
Ensure relaxing evenings by providing everything your guest will need within arm's reach. If your guest space features a trundle bed (and therefore lacks a nightstand), make sure there's still a dedicated bedside spot for personal items—even a stack of beautifully bound books will do.
And the one item no guest room should be without? A lovely glass carafe, filled with fresh water just before your guest's arrival. It's a simple gesture, but we guarantee it won't go unnoticed.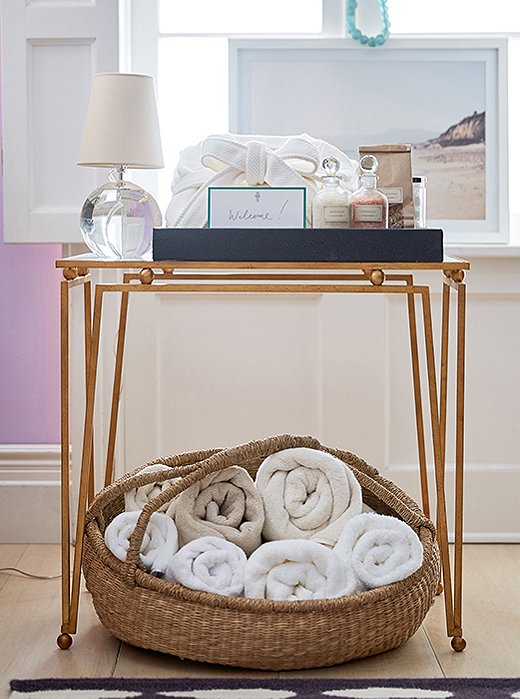 Keep Extra Linens Handy
Fresh bath towels are a must, but rather than simply stacking them on the bed, try rolling them up in a cute woven basket. They'll stay neatly tucked away until they're needed, and they'll look great as part of a bedside vignette.
You might even opt to store guest towels this way year-round: Not only will it free up space in your linen closet, but you'll always be prepped for impromptu visitors as well.