Accent chairs provide not just extra seating, but are a great way to add a new silhouette, style reference, or color to any room. We've gathered our favorite styles with tips for how to spot them and where to place them.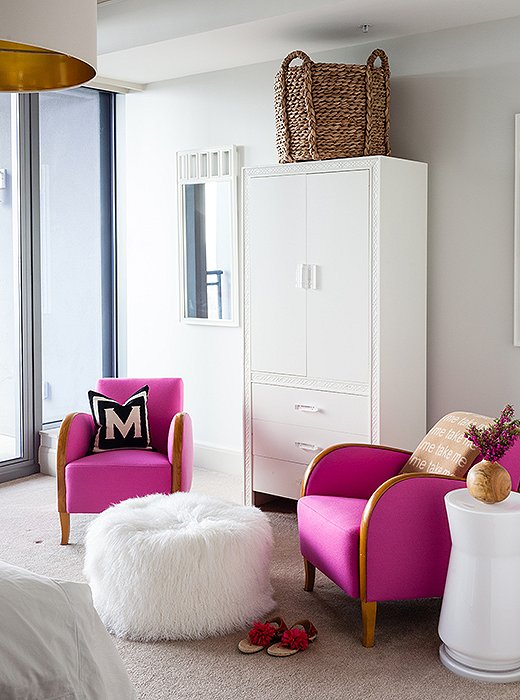 The Club Chair
KEY FEATURES: An upholstered, roomy armchair with extra-deep seats, perfect for curling up with a book. As accent chairs go, this one is most likely to be filled with a happy (and perhaps snoozing) occupant.
FREQUENTLY SPOTTED: In pairs making up a cozy nook or as the ideal companion alongside a living room sofa.
MOST LIKELY TO: Have leather upholstery or nail-head trim (or both).
FUN FACTOID: The club chair's name often connects it to gentleman's clubs, but it originated in the chic design studios of France under the name fauteuil confortable. Translation: comfy chair.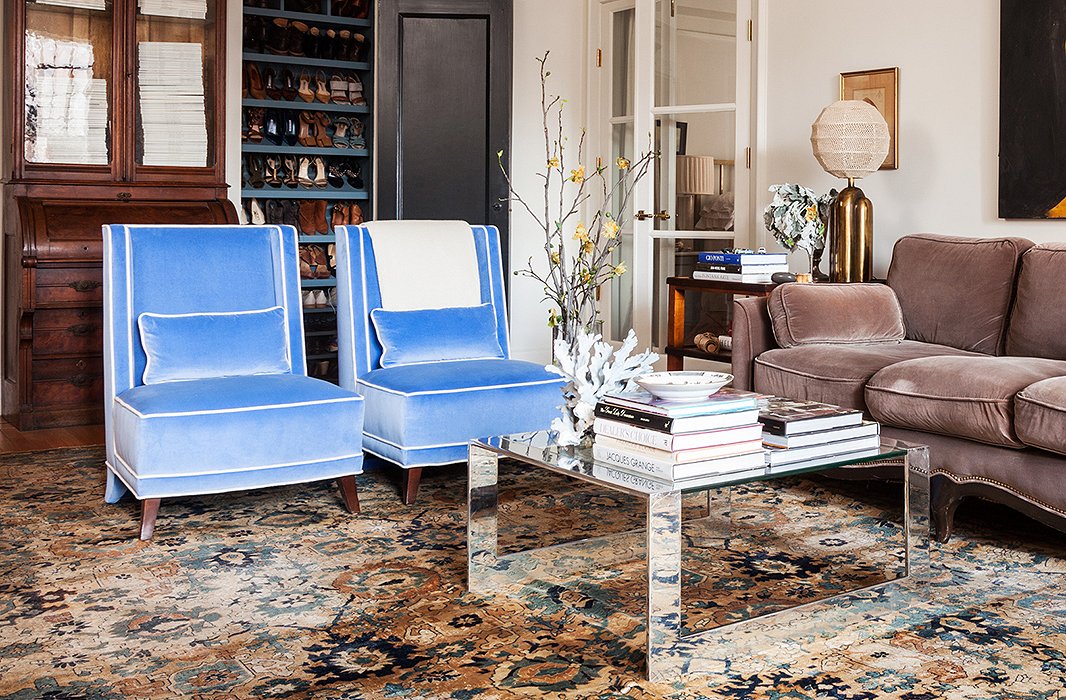 The Slipper Chair
KEY ATTRIBUTES: Armless, upholstered accent chair with a petite silhouette and a seat that's likely closer to the ground than you're used to. If space is a scarce resource around your home, a slipper is a great option.
FREQUENTLY SPOTTED: As extra seating next to a coffee table, particularly in small apartments, or prettying up the boudoir as a duo at the end of the bed.
MOST LIKELY TO: Be the seat of choice for anyone who's petite. The low seat height can make them a somewhat awkward affair for tall people with legs for days.
FUN FACTOID: It was the 18th-century and Victorian-era need among ladies for an easy chair to get in and out of when slipping on shoes that landed this accent chair its name.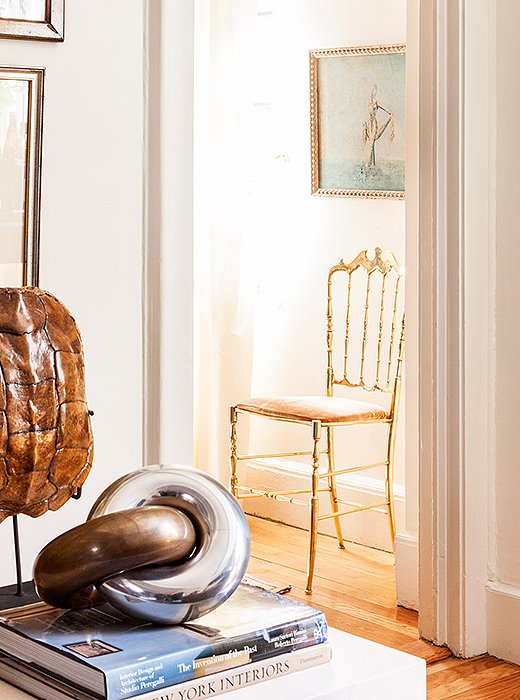 The Occasional Chair
KEY ATTRIBUTES: These accents chairs run the gamut in terms of shape and style, but the one common denominator is that they're lightweight and easy to move when the need, or "occasion," for more seating arises. Most are armless due to the weight factor.
FREQUENTLY SPOTTED: Anywhere and everywhere, which is the beauty of this type of accent chair.
MOST LIKELY TO: Have an especially eye-catching or shapely design. Because occasional chairs need to function anywhere in the home, they typically bring the entire design "moment" with them wherever they go.
NOTABLE MVP: The Chiavari chair is one you've likely sat on during a fancy wedding, but it's also one of the most widely used occasional chairs thanks to its sinuous silhouette and ultra-lightweight design.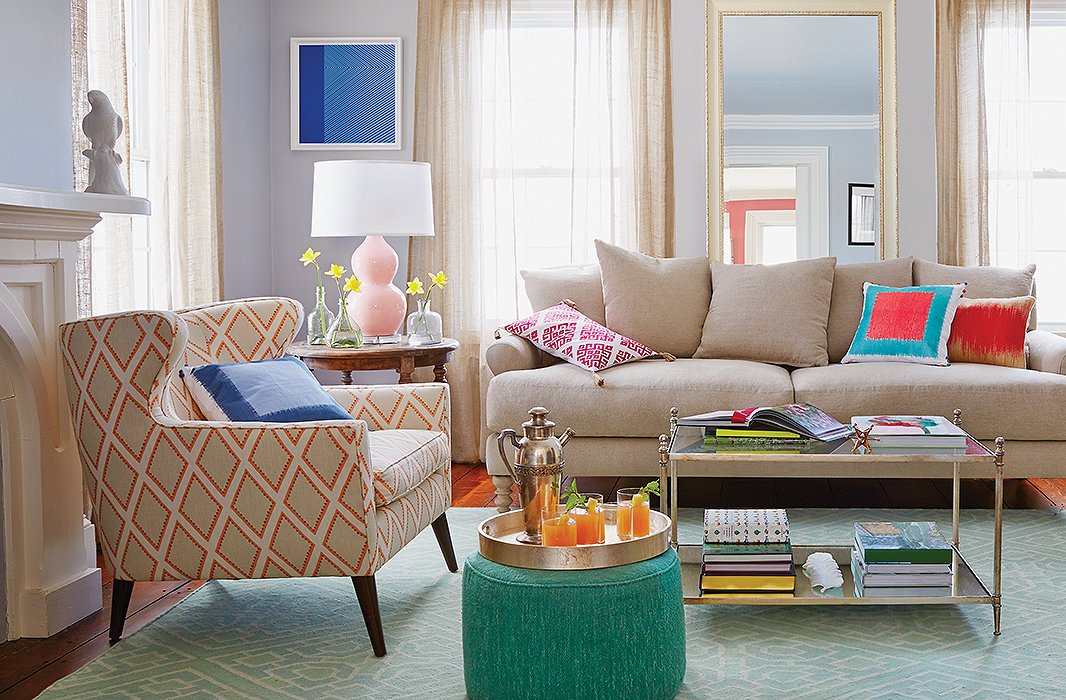 KEY ATTRIBUTES: An easy-to-spot accent chair thanks to its signature winged sides and typically tall back. The generous size of a wingback makes it an ideal counterpart to a large sofa, since it can give the room a sense of balance in scale.
FREQUENTLY SPOTTED: Perched next to a fireplace. Protecting the inhabitant from drafts and the heat from a roaring fire was the original purpose of the chair's side wings, and some things, like winter, never change.
OUR FAVORITE UNEXPECTED USE: As end chairs at the head and foot of a dining table. There's something undeniably thronelike about the stately shaped of wingback chairs, and as dining chairs they give meals added gravitas.
MOST LIKELY TO: Stay put in its designated spot. The size and heft of most wingback chairs means they're not the easiest to move when there's a need for extra seating during a party.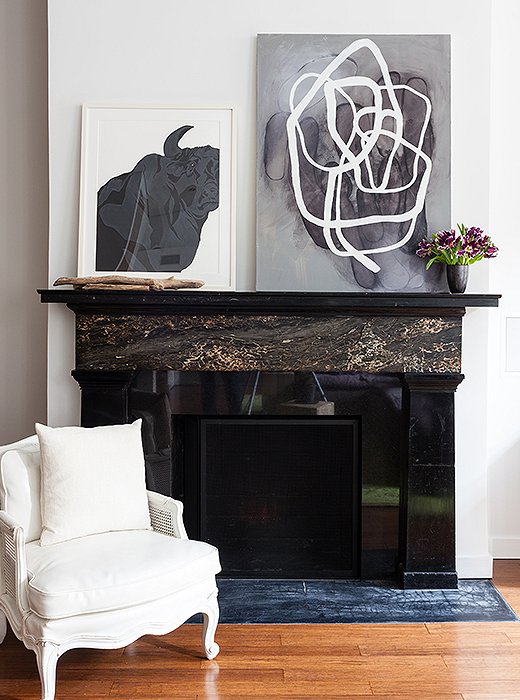 The Bergère
KEY ATTRIBUTES: The regal lines of a bergère are easy to spot thanks to its exposed wooden frame surrounding an upholstered seat and back. The loose seat cushion is what keeps it from feeling overly formal.
FREQUENTLY SPOTTED: Used in pairs opposite a sofa or tucked into the corner of a bedroom with a matching ottoman.
OUR FAVORITE UNEXPECTED USE: Adding an air of elegance to especially contemporary rooms. Their ability to fit in anywhere speaks to the timelessness of these accent chairs.
FUN FACTOID: Bergères first gained popularity as a part of palace life among 17th-century French nobility, but they're also part of stateside "palace" life, with a notable number used in the White House.