On a hillside in the creative enclave of Silver Lake in Los Angeles, California native and designer Heidi Merrick enjoys a relaxed family life that mimics the easygoing, modern silhouettes she creates for her eponymous line of ready-to-wear and home goods.
Her uniquely West Coast ethos is influenced by an idyllic upbringing in Carpentaria (a small oceanside city in southeastern Santa Barbara County) and a freethinking, creative family. (Her father is legendary surfboard shaper Al Merrick, and her mom is an amazing collector and seamstress.) "My family are craftsmen," says Heidi. "My dad is, bar none, the best shaper, and my mom is so visually talented. Our house was always so beautiful. I grew up with strong aesthetics, so I'm fine doing whatever I want to do."
And so she does in the 1920s Spanish-style home she shares with her husband, Johnny, and her two adorable kids, Hiver and Alfie. The space that she originally dubbed "Santa Barbara Riviera" has a curved exterior, graceful arches, and Saltillo tile. "I got LASIK after we bought the place and realized, 'We aren't on the Riviera; that's Sunset Boulevard,'" she says, laughing. And like the waves she grew up surfing, her home is an organic, evolving environment. "It's constantly changing that way," she says. "My art moves once a month. Or I will say, 'I can't live with that anymore. What do we do?'"
Throughout the luminous rooms there is an effortless ease and bohemian vibe shaped by furniture and accents that include flea-market finds, hand-me-downs, and designs by local artists and makers. The mix is more a result of an emotional journey than a trendy mood board or textbook design. "How you deal with the space around you and your own mind and heart reflect each other," says Heidi. "I let something stay that might not be totally gorgeous to other people, but it's part of me."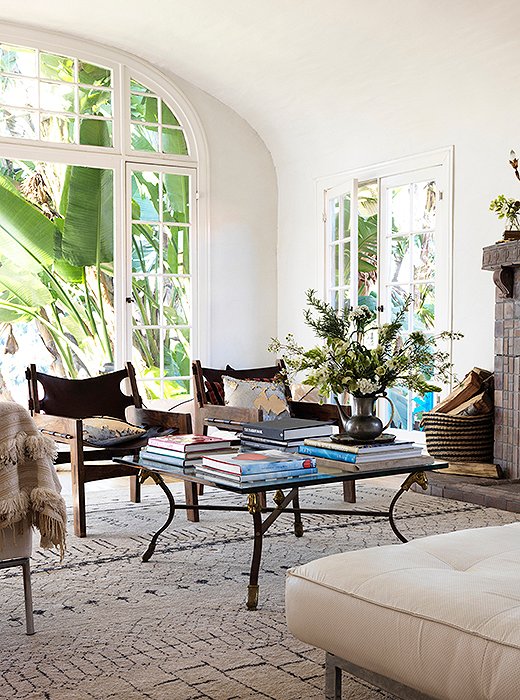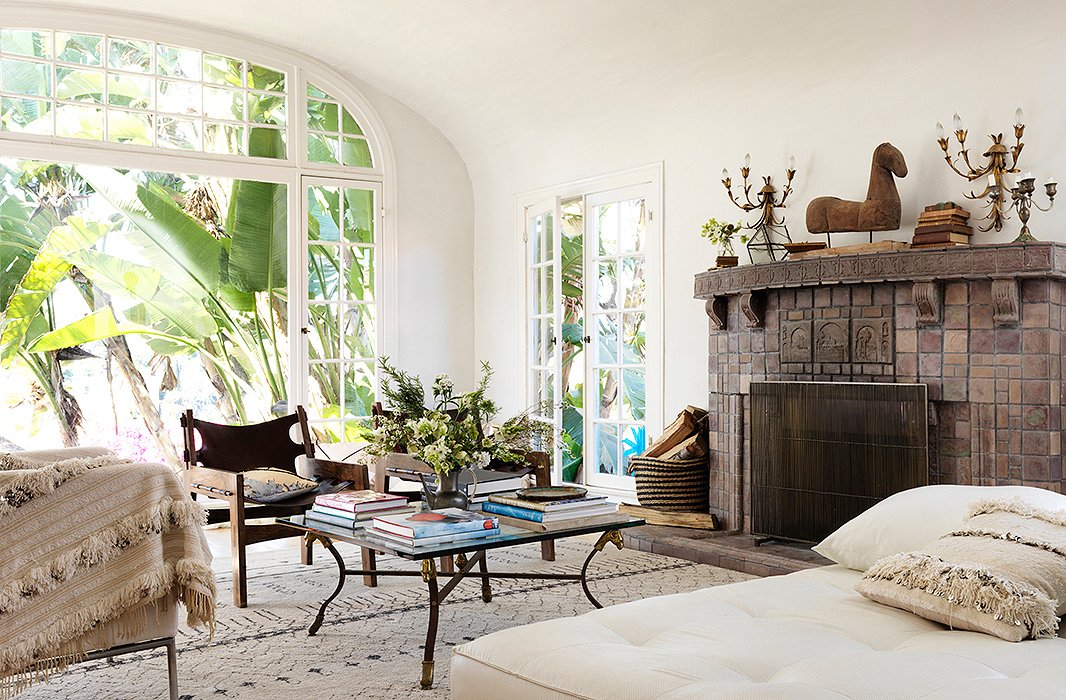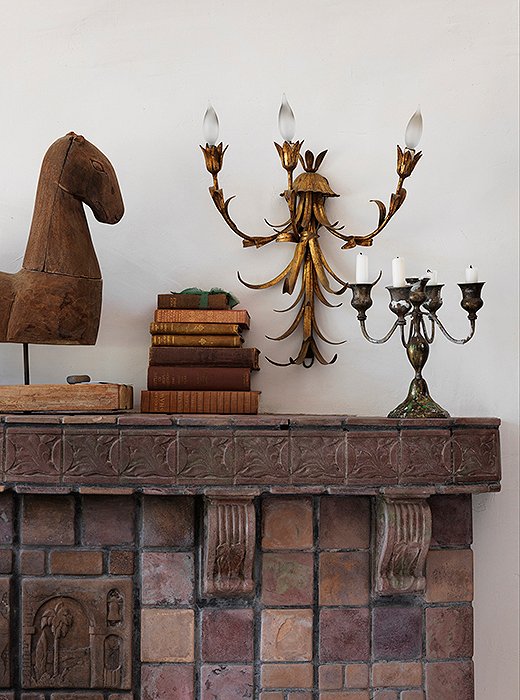 Keep some of your grandmother's stuff, your mother-in-law's stuff, things that are a little weird. They're a piece of you. They add to the charm of your life.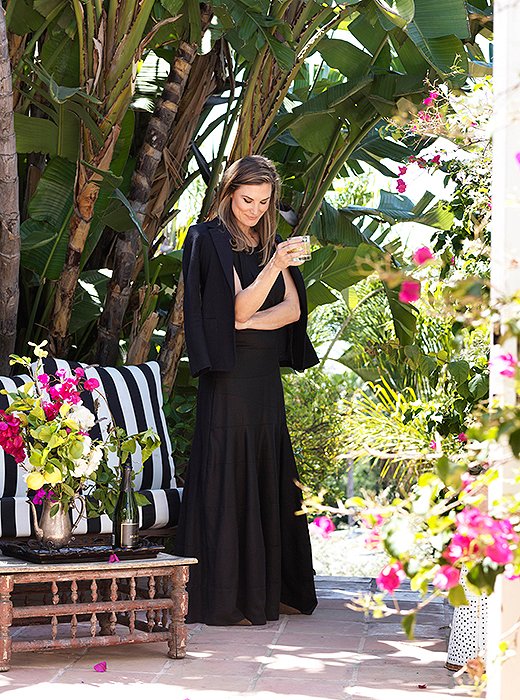 When people come over, I want them to feel like they're living with me, you know, that we're living a great life together.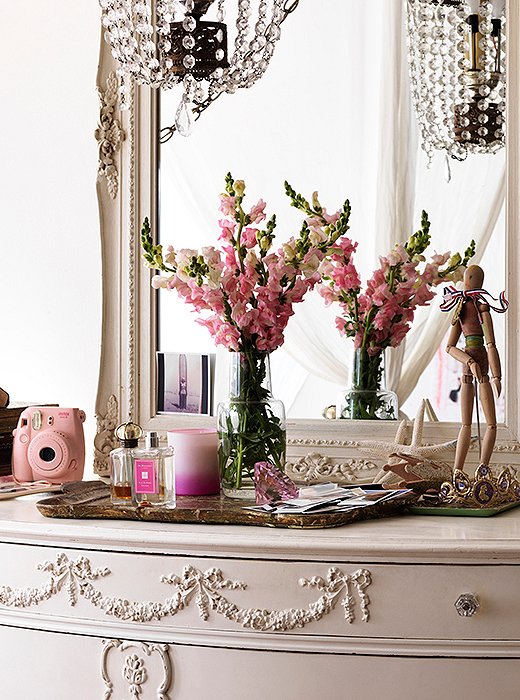 When I finish a collection, my eye turns to my house. The inspiration doesn't stop at work.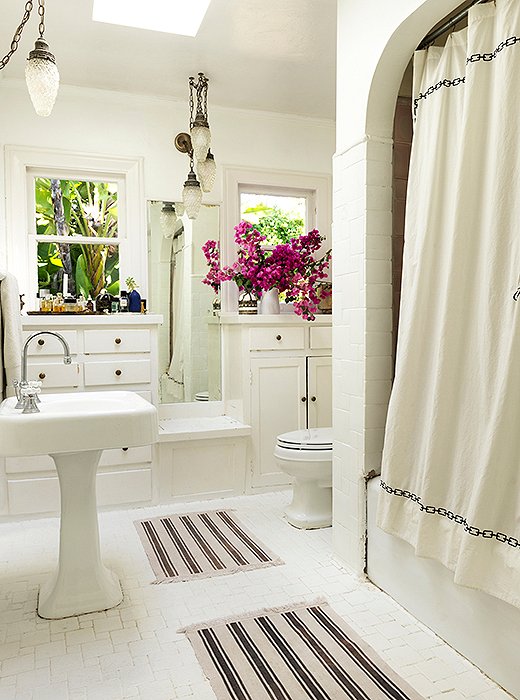 I've kind of turned our home into what I would say is 80 percent repurposed, which just feels like the right thing to do.
Heidi's cool cushion line evolved as organically as her home. "It was as simple as, 'Oh my God, I need this print for my room,'" she says. "I used studio time to make them and bring them home." Soon Heidi decided to share the styles—ranging from bold ikats and African prints to sultry nude leathers and sequins—cut from the same cloth as her dresses and skirts. "What's beautiful on people is usually beautiful in their home." It's a no-brainer for someone who is passionate about responsible design. "It's important that everything's made in America," says Heidi. "Our products are 100 percent repurposed from fabric left over in the studio. It feels like the right thing to do."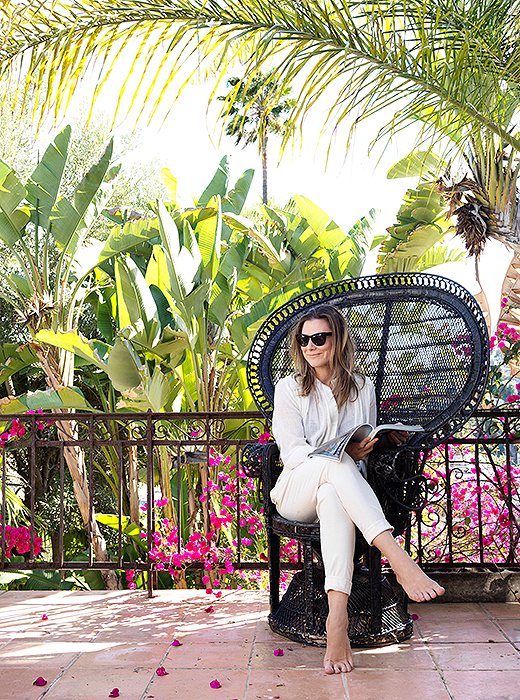 My designs are cool, clean, and ethereal—if those can exist together. The pieces always have a sense of fantasy, your elevated self, because that's the point, isn't it?