Did the holidays sneak up on you this year? Not to worry—we asked some of our favorite designers and tastemakers how they make the most of the holiday season, even when they're short on time. Whether you're dealing with last-minute guests or throwing an impromptu cocktail party, our guide to prepping for the season will help you get through the holidays with ease (and even enjoy yourself!)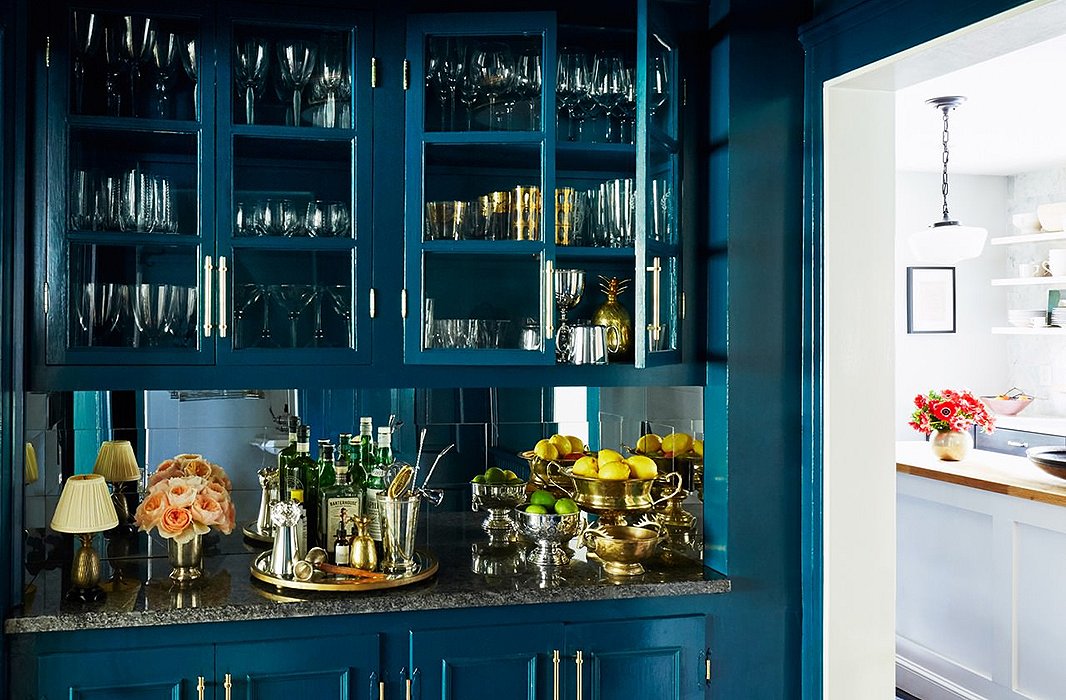 How Bronson van Wyck Beats the Clock When Setting Up the Bar
Event designer Bronson van Wyck has planned parties for everyone from Chanel to Hollywood royalty, so he knows how to tackle the holidays with style and plenty of spirits.
How he preps: Bronson recommends stocking the bar with dark liquors such as whiskey, rye, brandy, and rum to "ward off the chill in the air." And if your guests aren't big on bourbon? "Just smile and hand them a strong glass of brandy punch," he says. "And always keep a slew of lemons on hand to brighten a hot toddy."
Setting the mood: To get set for a party, Bronson suggests dimming the chandelier, lighting candles—"tapers and votives!" he stresses—and adding some potted mini trees for a bit of greenery. "I will buy as many that I can carry or will fit in the car and place clusters of them on tables, the bar, and at the entry to transform my home into a bit of a Black Forest."
Impromptu pours: The event designer is a big fan of cocktail mixes (and even has his own line, Arrowhead Farms) for easy but impressive last-minute drinks. "I keep them stocked in the pantry, so all you need to add is ice and a heavy pour of your alcohol of choice," he says.
In case of emergencies: "Don't be afraid to call for backup or enlist help from friends," he says. "If you still have a few things to tend to, ask an outgoing friend to make the rounds and introduce guests to each other so they start talking, interacting, laughing, and making friends." And if all else fails? "Pizza delivery is transformed when cut into small squares and plated on a silver tray."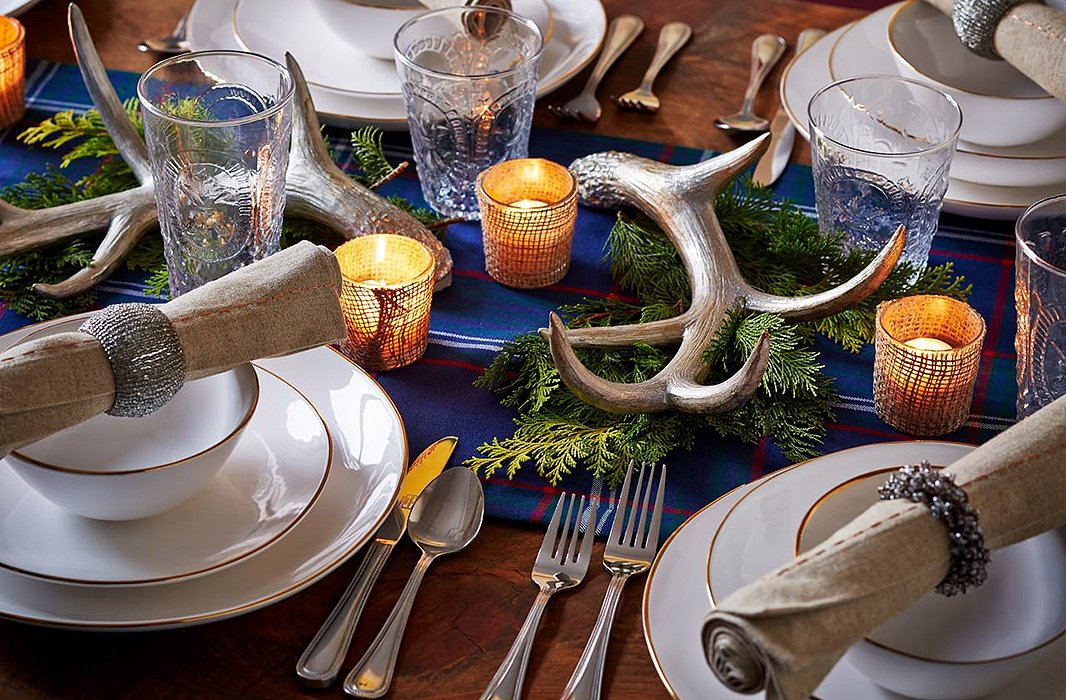 How Lela Rose Speeds Up Setting the Table
Fashion designer Lela Rose applies the same eye for detail to her holiday table that she does to her highly coveted frocks.
How she preps: As with any runway show, Lela knows that the key to an unforgettable meal is preparation: "I'll start coming up with a theme two to three weeks in advance." Lela takes plenty of time to sit with ideas and come up with those extra-special elements. Another benefit of having a theme? "It also helps dictate every detail, from the table decor to the specialty cocktail—and even the menu."
Last-minute greenery: Lela's favorite seasonal arrangement couldn't be easier—especially if you're strapped for time. "I love to forage for my tablescape at holiday time," she says. Lela uses pinecones, sprigs of evergreen from the Christmas tree, and even ornaments to put together a festive table. "It's easier and faster than buying flowers and then cutting and arranging them to fit your vases."
Surprise guests: You never know when that get-together for six will become dinner for eight, but no matter how many extra guests walk in the door, Lela is ready to make them feel welcome. "I always have anywhere from one to three extra place settings on hand and ready to go if necessary," she explains. "Also, make sure to have additional place cards if necessary, as nothing is worse than making your unexpected guest feel like an add-on."
Party prioritizing: Lela tries to plan menus at least a week ahead, giving her ample time to prep components—"even as small as chopping onions for every dish necessary." She also takes multiple trips to the grocery store, buying items for make-ahead items first and getting the freshest ingredients last.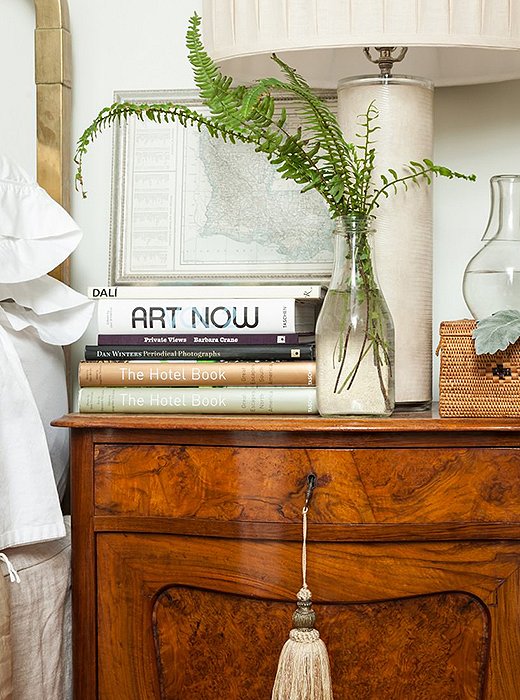 How Thomas Jayne Gets Going for Houseguests
Designer Thomas Jayne splits his time between New York and New Orleans, so he's accustomed to both fast-paced living and Southern hospitality.
How he preps: Thomas and his husband, Rick Ellis, keep their homes prepped for guests year-round, which means no last-minute scrambling. "The greatest luxury is to always be ready for guests," the designer says. "Sometimes guests are just the motivation one needs to attend to the myriad details that make a home." Thomas recommends doing a last-minute check to make sure there is room for visitors in spaces beyond the guest rooms. "They should be easily able to use the living room, kitchen, and outdoor spaces without interference," he says.
Comfort counts: Thomas firmly believes that the host should try out the guest room to make sure it's up to snuff. On his checklist: "Do the curtains block out the light? Is the mattress good? Can the reading lights be used? Are there hangers in the closet?" He also stocks the guest rooms with extra toiletries including shampoo. "These basics will be read as a huge gesture of hospitality," he explains.
Never a dull moment: Thomas and Rick make sure there's always something for their guests to see or do. They place unusual books, movies, and music that will be of interest in the guest rooms and recommend planning a few special activities, be it sports, a shopping trip, or a visit to a historic home, garden, or museum.
The ultimate rule of prep: "Holidays are supposed to be fun," Thomas reminds us. "Keep it simple, and keep it honest. It should not be about ostentation or judgment." (But he does keep champagne and good chocolate in great supply. "Most of us will be assuaged by one or both.")