Working with an interior designer can be the key to turning your home decor dreams into stunning reality. But where to start? We spoke to two experts, Becca Roderick, director of One Kings Lane Interior Design, and designer Jana Bek, to get the inside scoop on how to work with a design professional to get the look you love for your home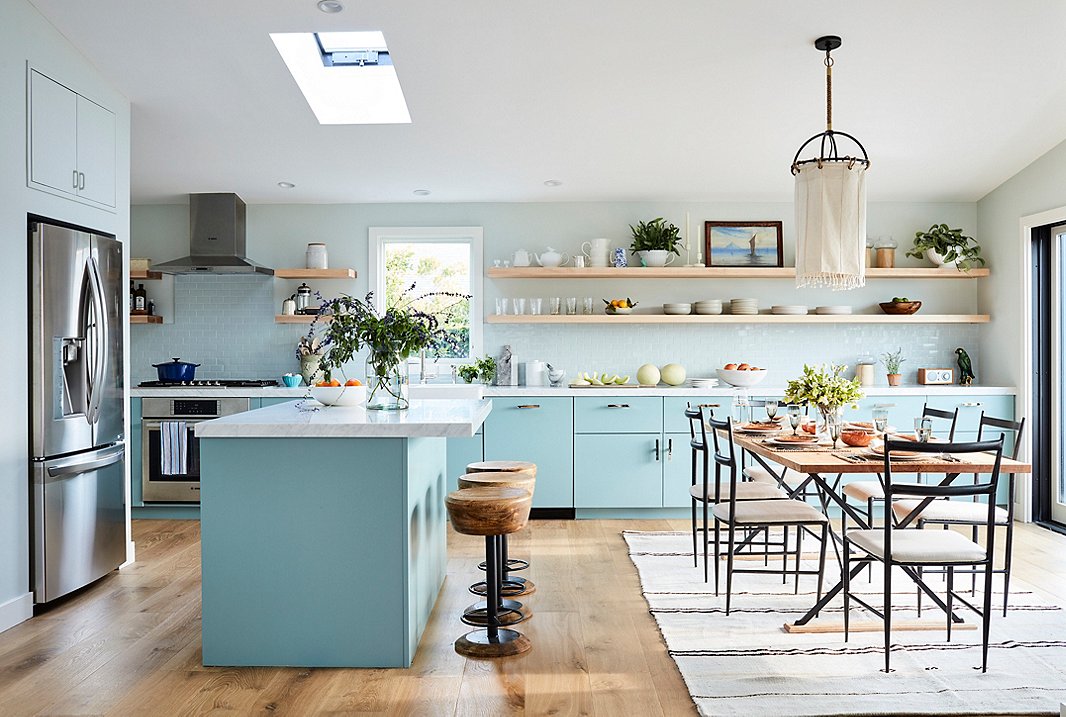 One Kings Lane: What does one need to inform the designer of before getting started? 
Becca Roderick: The best place to start when speaking to a designer about a new project is to describe the scope of work. What space or spaces would you like to work on? How much construction is involved? What is the budget and how is it allocated? Is there a timeline you are working within? These seem like boring details when all you really want to talk about is great floral wallpaper options or a navy sofa you have your heart set on. However, these details will allow your designer to understand your project holistically, which is essential to developing and executing a gorgeous end product on time and within budget. Start with the boring stuff. Once you get that out of the way, there's plenty of time for talking about all of the floral wallpaper options!
Jana Bek: Your budget, lifestyle—children, pets, etc.—and desired deadlines. Discuss what furniture/art/decor you have that you'd like to incorporate into the design. Share any major design dislikes or loves—ask your significant other for theirs too!
OKL: Is having a vision board or pictures a good idea?
BR: Yes, absolutely create a vision board for your project! One of the biggest challenges in the designer-client relationship is communication. For a client, trying to describe what she has pictured in her imagination with verbal language is very difficult and can be time-consuming because it leaves quite a lot of room for error. When a client says, "I want my space to be modern," that could mean so many different things. But if a client shows a picture of a modern space and says, "I love this neutral color palette and the shape of the sofa, but the side chairs and coffee table aren't for me," a lot of helpful information has been exchanged. Sharing a collection of inspiration images is an incredibly efficient way to communicate your ideas to your designer.
JB: Absolutely. The more the interior designer knows about your desired aesthetic, the better they can understand your vision for your home and efficiently and effectively bring that vision to life.
Be brutally honest with your designer—about your budget, what you like, what you don't like, your concerns, even your crazy secret wish for a water feature in your living room.
OKL: What are some dos and don'ts of working with a designer?
BR: The most important thing you can do to help the design process go smoothly is to be completely honest with your designer. Designers are trained to receive critiques of their work, and a good designer is open to all feedback, knowing that the designer-client relationship is a collaborative process. So the biggest "do" is to be brutally honest with your designer—about your budget, what you like, what you don't like, your concerns, even your crazy secret wish for a water feature in your living room. Everything.
The biggest "don't" is don't expect miracles. Every project has constraints, and most designers are natural problem-solvers. We love to figure out how to make all the pieces of a puzzle fit. However, it's important that a client realize that a designer can make a space be the best version of that space, but they can't make that space into something it is not. So be realistic about your project and what can be achieved with the resources that you have.
JB: Do be direct and decisive. This will help your designer to be most efficient in assisting you with your design needs. Do remember that you hired the designer for their expertise. If they highly recommend something or have an issue with an aspect of your vision, you should trust they have your best interests in mind.
Don't make changes after the design has been confirmed; this could compromise the integrity of the design, delay the implementation, and result in additional costs associated with the change.
OKL: What are a few things that can make a project challenging for a designer?
BR: It can be very challenging for a designer when a client starts to question things before seeing the completed space. Oftentimes, not everything is delivered and installed at once, so the space can feel a little bit off-kilter as items start to arrive. Be patient! Give the room a chance to come together before you decide if any individual item was a mistake—usually those concerns subside as you see the completed space.
JB: It's challenging when the client doesn't know exactly what she wants or goes back and forth on making decisions. Also, it's hard when a client doesn't respond or communicate in a punctual manner. Such things greatly delay the design process and can create tension between the client and the designer.
OKL: What advice would you offer someone using a designer for the first time?
BR: Finding a great designer is like dating. You have to find the best match for you. Take the time to find a designer who fits with your personality and who you can trust. Throughout a design project, the decision-making is intense. There are many things that have to be chosen and decided on—it can sometimes become exhausting—so having a designer you can trust to guide you through that process is invaluable. You'll also be spending a fair amount of time together, so the whole process is a lot more fun if you enjoy working together.
JB: Meet and interview three to five designers—or as many as it takes—for you to feel you've found a good fit for you. You will be working closely with them for months (sometimes years!) to come, and you should enjoy their personality and the process. You should like their portfolio as well, and ask for references from recent clients.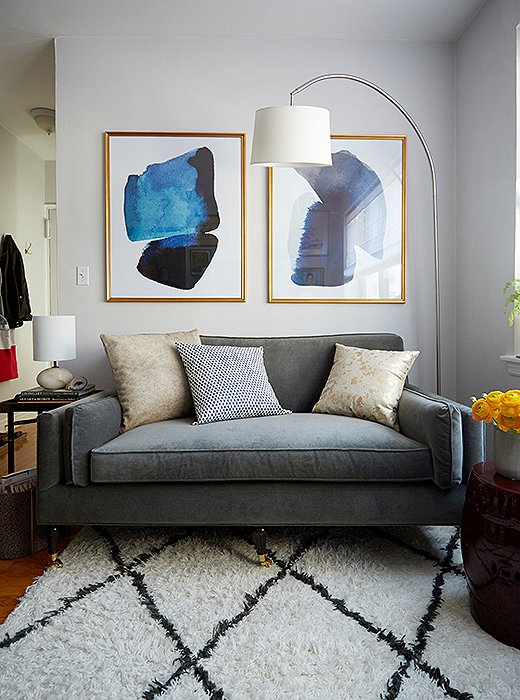 OKL: What are some good questions to ask before hiring a designer?
BR: The best designer-client relationships are those that have clear expectations going in, so no one is disappointed in the end. Ask a lot of questions about exactly what is included in the designer's fee. Here are some great questions you could ask:
• How many revisions is the designer willing to make to a design?
• What happens if, as a client, you change your mind on details within the design?
• What does the designer oversee when it comes to fabrication and construction?
• Who processes orders for the furniture, lighting, and decor?
• How are things installed? And if a tradesman is required—hardwired lighting and wallpaper are great examples of when a third party would be required—who organizes and oversees that?
• Who is responsible for receiving deliveries as the product arrives?
• Who will assemble and place furniture within the space?
• Who will hang the artwork?
The more you understand about what the designer will and will not do for you, the more you will enjoy the experience and the less likely you will be to end up dissatisfied.
JB: "How many clients are you working with at the moment?" "How often will we be meeting, and how will we be communicating?" "How do you charge?"
For me, a well-designed space is a form of self-care. You're showing you value yourself by taking care of the space you spend time in.
OKL: Are there times when a designer has to deny a client's request?
BR: As much as it is important for a client to be honest with their designer, it is also important for a designer to be straightforward with their clients. It's not necessarily about denying a client's request but more about being honest about what is possible within a space and how each individual moment in that space informs the vision for the project.
JB: Yes, if a designer feels that the client's request is not the best fit for the space, such as an ultramodern sofa in a traditional-style space or home. Or if the client doesn't have realistic expectations of the budget and wants items that aren't the best use of the money.