After years overseeing social media for top American fashion brands (and curating her own wanderlust-inducing Instagram account), Amy Stone has mastered the art of communicating a feeling through color and composition. So when it came to decorating her new apartment, it's no wonder she had a clear vision. "I love traditional sensibilities but with a lived-in feel," Amy says. "I prefer masculine tones, I love rich fabrications, and I'm pro-stripe—that's my philosophy for sure. And chinoiserie-happy always." She also hoped to bring in a touch of the relaxed-meets-preppy style of Nantucket, her regular summer getaway and ultimate happy place.
To help bring her vision to life, Amy called on One Kings Lane Interior Design. "There was so much potential for it to be a really gorgeous space," Amy says of the pre-prewar apartment she landed—complete with elegant moldings, a marble fireplace, and original doorknobs fitted with antique keys. After five years in her previous apartment, filled mostly with pieces she'd carted from her college days, she was more than ready for a fresh start.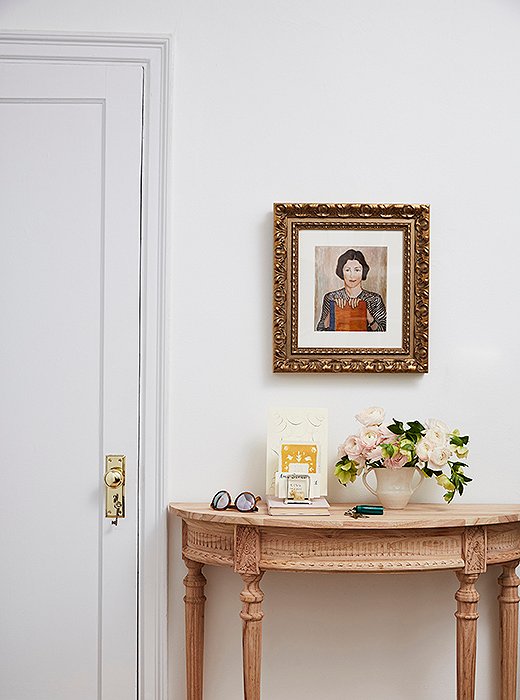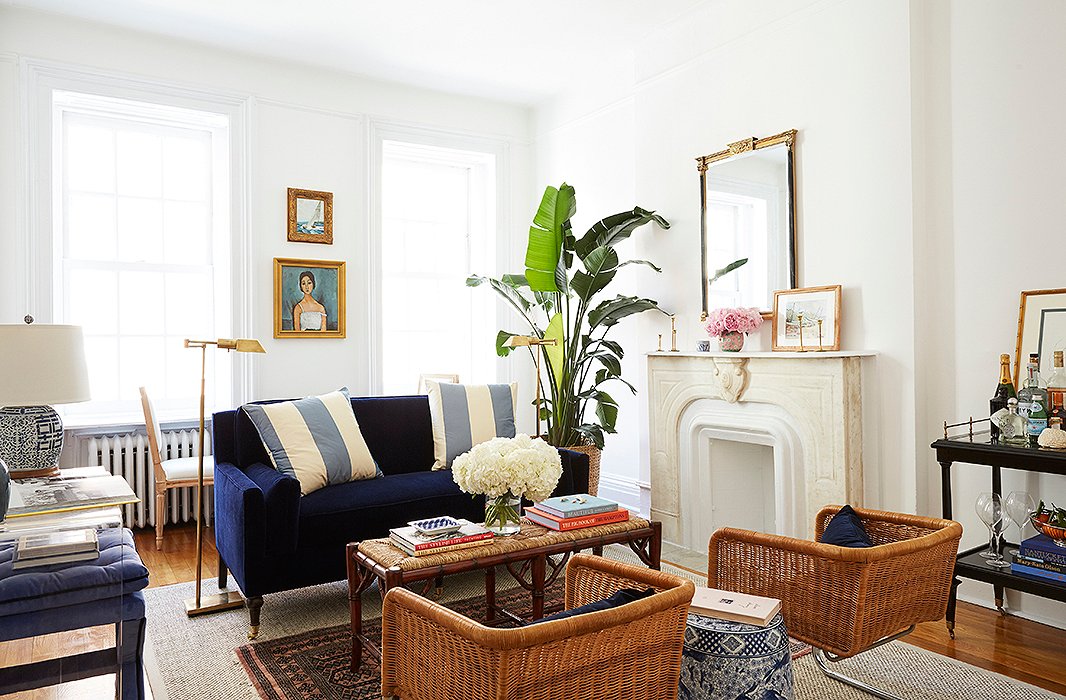 Making the Most of Every Inch
"I knew that I wanted this to be a place where I could entertain," says Amy, who prefers relaxed at-home gatherings to hitting the town. "To have a bar cart stuffed with everything anyone would want, to have a small dining area where I could have a friend over for dinner—that was really important to me."
Because the living space is on the small side, that meant getting the layout just right. Starting with a streamlined settee, Amy and her One Kings Lane designer fashioned a cozy seating area that incorporated a pair of Amy's own vintage rattan chairs. Floating the conversation spot out into the middle of the room left space behind the sofa for a petite dining table—and to one side of the fireplace, Amy's coveted bar cart. Extra seating tucked throughout the room (the blue-and-white garden stool, the tufted ottoman, the bench-turned-coffee table) means she is well equipped for cocktail parties.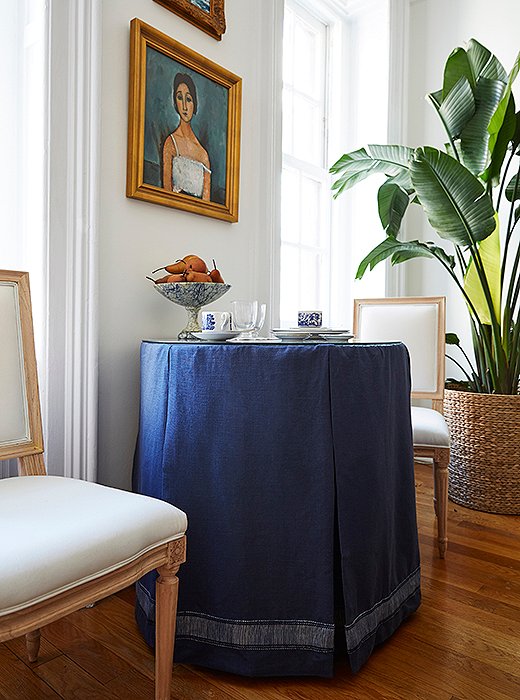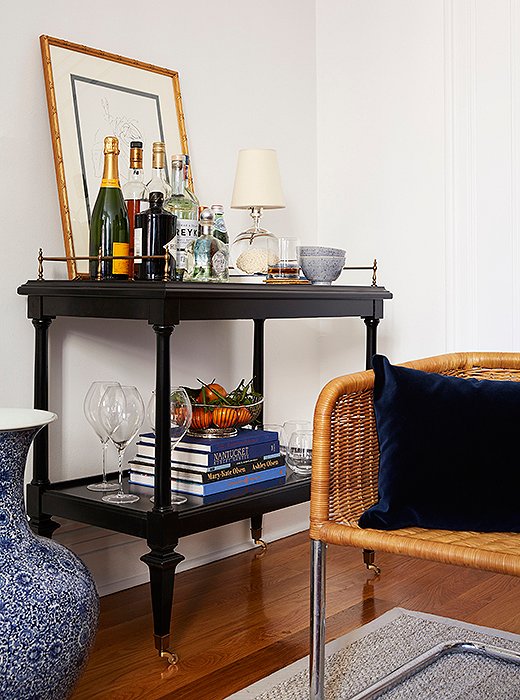 I'm pro-stripe—that's my philosophy for sure. And chinoiserie-happy always.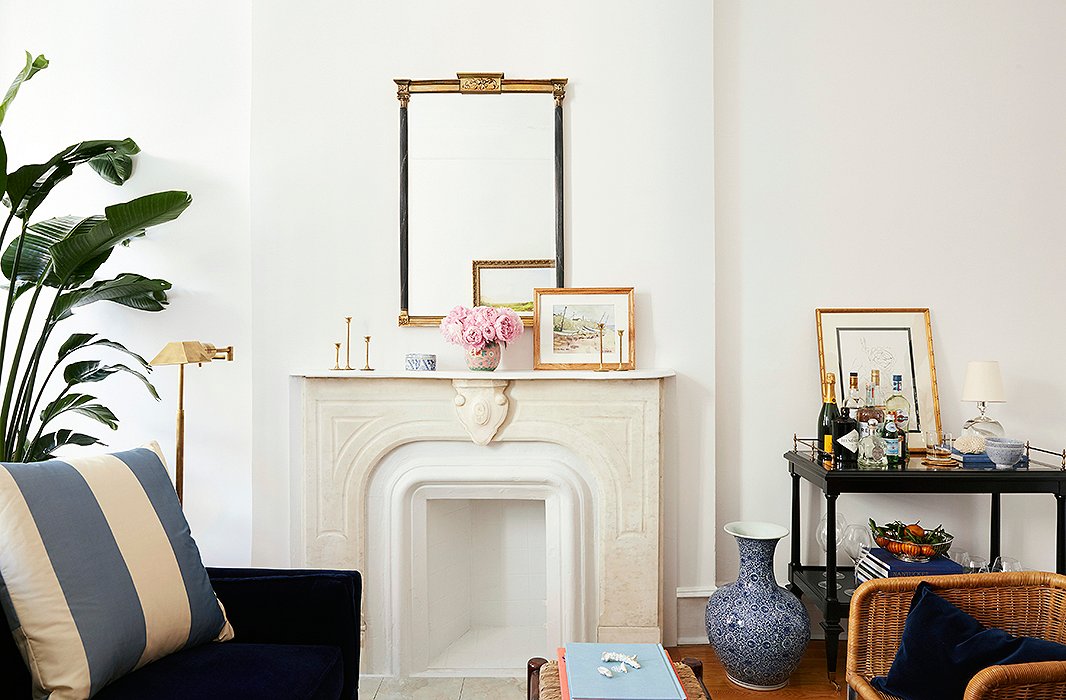 City Chic, Summertime Ease
"I love the blues of summer—the ocean, blue hydrangeas, the sky," says Amy, who feels most at ease spending laid-back days by the beach with her closest girlfriends. "No shoes, sunglasses, ponytail… Because you're on the water. You can't be too precious, right? That's sort of how I feel about my space and my style." So while her apartment needed to be true to its classic Manhattan bones, it was also important that it reflected the setting she loves most.
Achieving that mix was all about contrast: luxe velvet paired with relaxed rattan, a vintage Persian rug atop a natural-fiber, sumptuous silk pillows in an easy cabana stripe. Artwork, including a classic oil seascape and a watercolor by Amy's grandmother, adds subtle coastal imagery. And coupled with the crisp white walls, an abundance of blue furnishings—from the settee to the skirted table to the chinoiserie accents—makes for a serene atmosphere.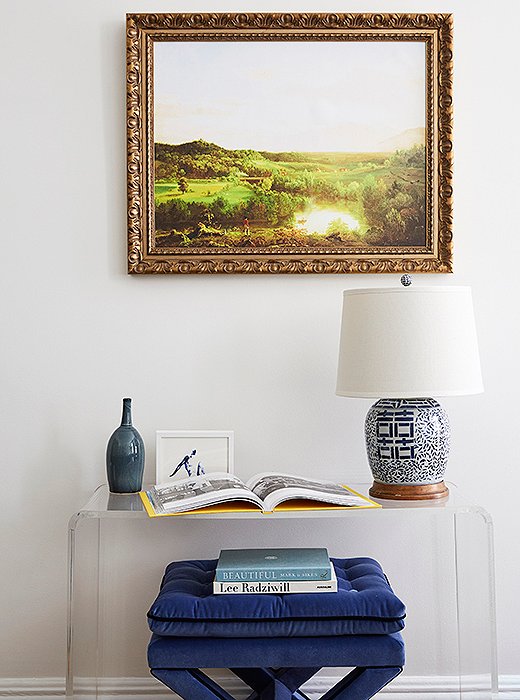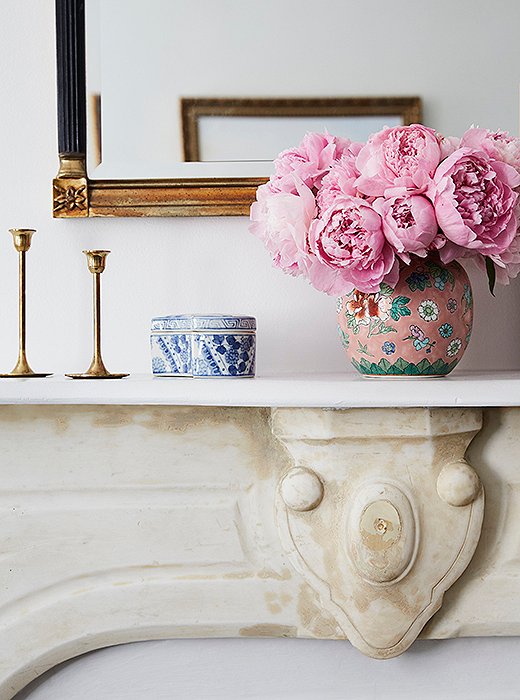 An Oasis in the City
"It's so rich, but it's also so comfortable and clean," Amy says of the finished space. "It's certainly not beachy. This is a Manhattan apartment; it's not a Nantucket beach house, it's not on Cape Cod… It should feel 'New York.' But it should reflect where I love—and where I guess I wish I was." If the endorsement of her fellow seaside-loving friends is any indication, that goal has certainly been accomplished. "I've had people over for drinks and to lounge, and people don't want to leave, because it feels like a home."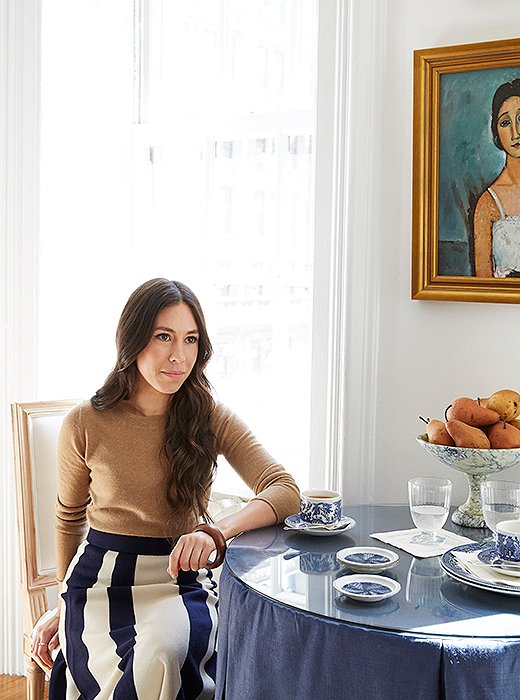 I've had people over for drinks and to lounge, and people don't want to leave, because it feels like a home.