If you've got a gift with an unusual shape, don't fear, the gift wrapping brigade is here! We've gathered a few ideas for wrapping those awkwardly shaped gifts that just don't fit into a box. Keep reading to steal some tricks and make your presents so gorgeous you'll want to hang them on the Christmas Tree.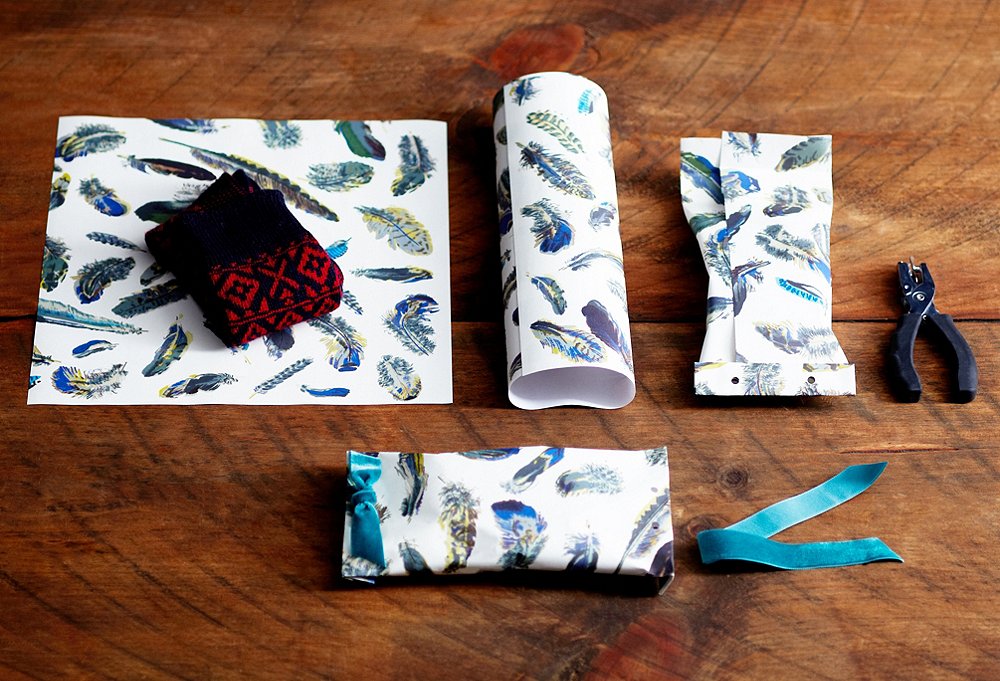 #1: The Boxless Bundle
A stylish solution when folding clean corners around a box isn't an option.
What You'll Need:
Paper
Hole punch
Tape (our stylist recommends double-sided)
Two lengths of ribbon (about 5-6 inches long)
Scissors
How-To:
1. Begin by cutting a sheet of paper that extends 2-3 inches beyond your object both vertically and horizontally.
2. Wrap the paper around your object width-wise, and secure along the edge with tape to create a tube that is open on both ends.
3. Flatten the ends of the tube, and fold one edge over 1 inch. Fold the same edge over again to conceal the cut edge of the paper. Repeat on the other end of the gift.
4. Finally, hole-punch the folded ends, then thread the ribbon through the holes and tie.
Tip: Experiment with different ways of attaching your ribbons by switching up the number of holes and the style of knot or bow.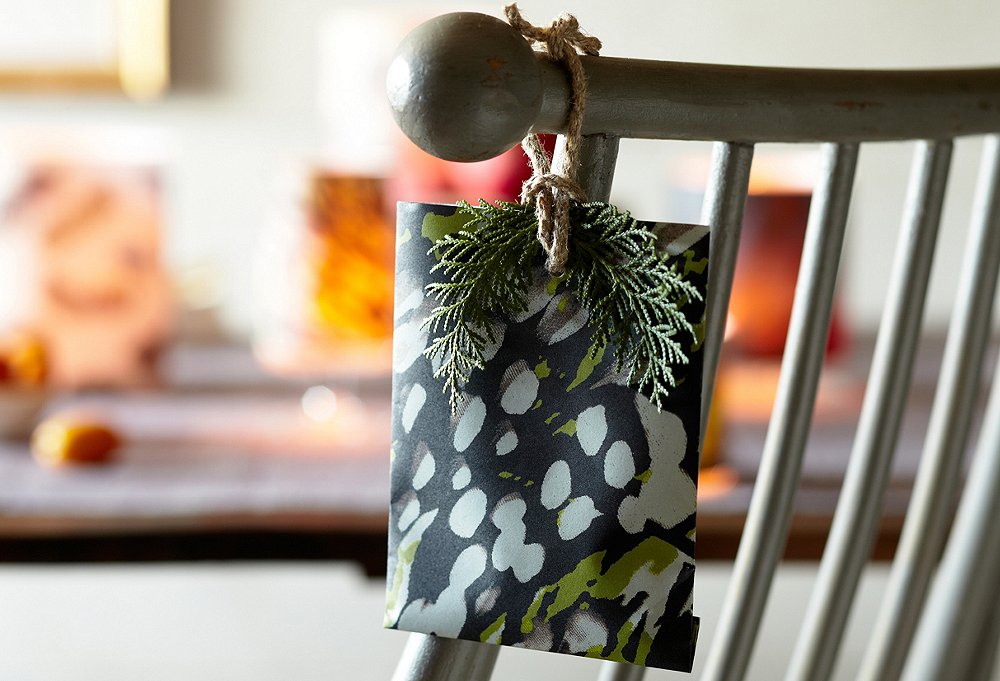 #2 The Gift Pouch
A simple, chic pouch for everything from gift cards to baked goods.
What You'll Need:
Paper
Tape (again, double-sided is recommended)
Scissors
Hole punch
Length of twine or ribbon (about 8 inches)
2 evergreen sprigs (optional)
How-To:
1. Begin with cutting a piece of paper 6½ by 11½ inches.
2. Fold the right and left sides of the paper toward the center (3¼ inches from the right and left sides), and secure the overlap with tape.
3. Fold the bottom piece up a half-inch. Repeat the fold to conceal the cut edge of the paper, and secure with tape.
4. Insert your gift into the open pouch.
5. Use your hole punch to make a hole for your ribbon or twine. Center the hole along the top edge about ¾ of an inch from the top.
6. Attach the ribbon or twine to secure the top of the the pouch and create a loop that you can use to hang it.
Tip: For added texture and scent consider tucking sprigs of evergreen or herbs under the twine.