A runner is a perfect way to liven up any narrow space; we love them in the hallway, in the kitchen, even in the bath. And when that runner is a gorgeously patterned, perfectly faded, one-of-a-kind vintage stunner? You can bet we love it even more. Judging by Instagram, you love this look too. Below, we've rounded up a few of our favorite #MyOKLStyle snaps showcasing vintage runners in action. Check them out and get inspired to bring one into your own space.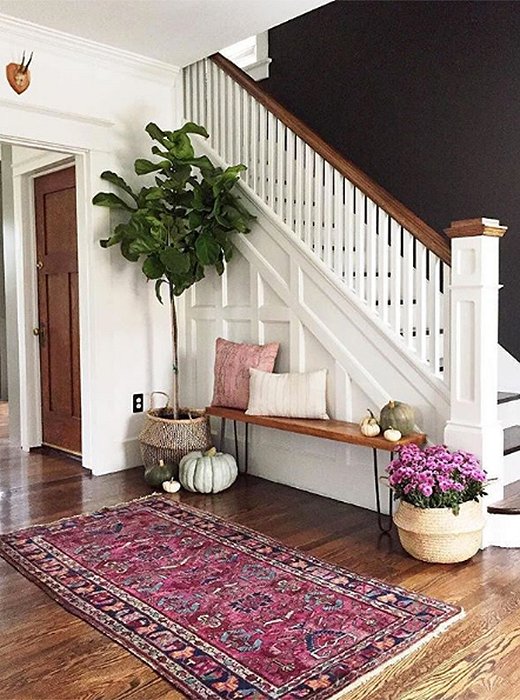 In a Charming Entryway
A pink-tinged runner adds a welcoming pop of color to a neutral entryway—and contrasts perfectly with that rich charcoal wall. Rosy pillows and potted plants round out the cheerful vibe.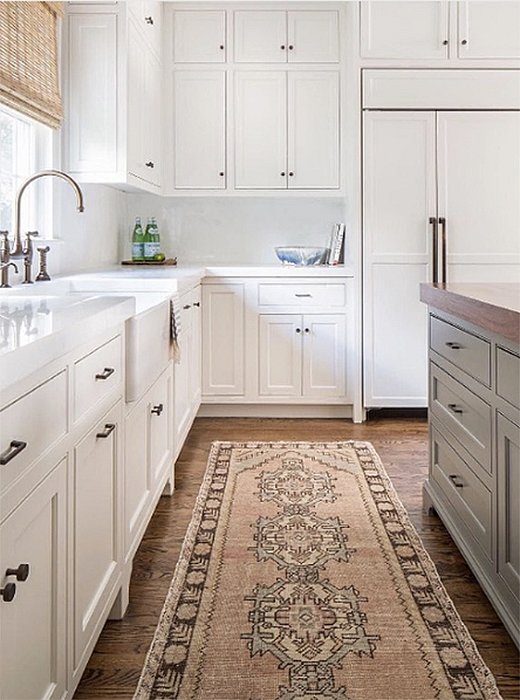 In an All-White Kitchen
Crisp, clean, and washed in white, this kitchen is an oasis of calm. A muted runner adds just the right hint of pattern—filling up the open floor space without overpowering the room.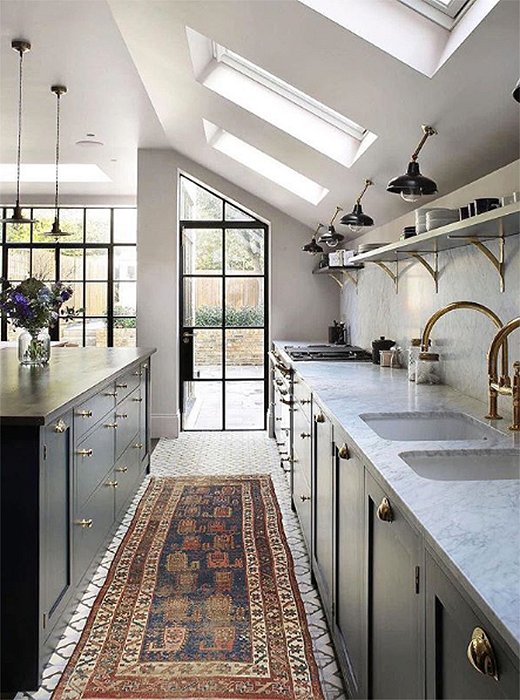 In a Darkly Dramatic Kitchen
The ever-versatile vintage runner works in modern spaces too. Here, a rug in rich tones of brick red and navy warms up a cool and clean-lined kitchen; the softly faded pattern provides an elegant counterpoint to the sleek surfaces and industrial metal details.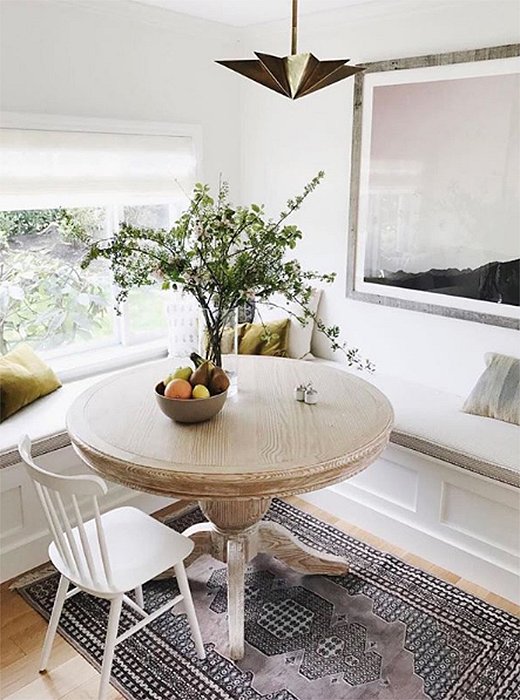 In an Airy Breakfast Nook
A runner with a lavender ground harmonizes with the pale tones of this relaxed dining nook. (Not to mention its intricate pattern hides spills and stains beautifully.)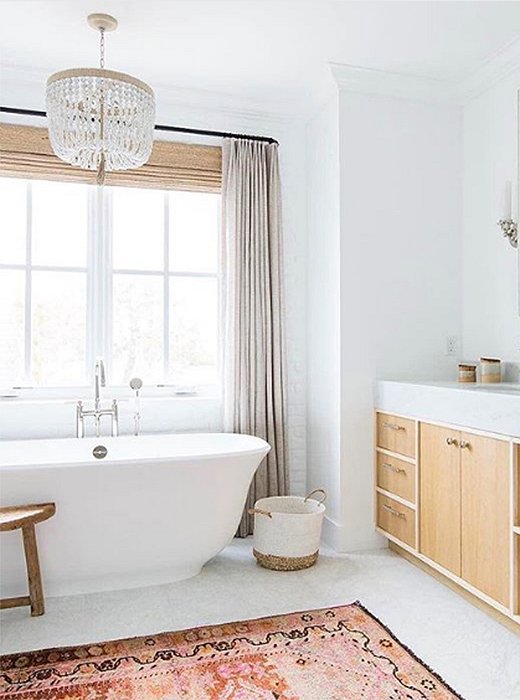 In a Luxurious Bath
Soothing hues and uncluttered surfaces give this master bath an indulgent aura. The vintage runner, beaded chandelier, and richly textured accessories give it a dash of bohemian cool.
Share your snaps using #MyOKLStyle on Instagram! →