Patience is key in New York real estate. For Jenni Li, the owner of Peruvian textiles bazaar Intiearth, the search for the Brooklyn home she shares with daughter Taylor, 20, and sons Son, 11, and Harmony, 7, was a prolonged one. "We looked for a long time," she says. "A lot of things that were on the market needed to be gut renovated." With three kids and a busy business, a full-scale renovation simply wasn't possible. But after a long stream of open houses, Jenni found the perfect spot: a charming, move-in ready townhome complete with the most coveted of all New York amenities, a backyard.
A major remodel wasn't needed, but Jenni did remove several walls to open up the home and improve the flow. "It's an old town house, so there were a lot of small rooms with hallways on the side," she explains. The garden level became a large open-concept space that includes the kitchen, living, and dining areas and serves as the main hangout spot. She also painted everything from floor to ceiling white, creating a sense of light and air not commonly found in the city. "I wanted to make a white box," she says. "It's kind of secret that you don't expect from the outside. It's a big contrast from the exterior."
The blank canvas gave Jenni the opportunity to introduce bursts of vibrant color through art and her collections of Peruvian textiles and accents. "I just like the contrast of having something really white and calm and peaceful, and then having a little pop of bright color brought in," she says. "You can change the mood of a room with these colorful things." And the mood changes often, Jenni admits. "I like to move furniture and change things up."
The home is made for kids, complete with an art station, a chalkboard wall, and a treehouse, but Jenni says she doesn't set out to design specifically family-friendly spaces, focusing instead on easy pieces that fit with her eclectic aesthetic. "I try to make everything functional," she says. But in the end, she adds, "I just kind of did what felt good and what I liked."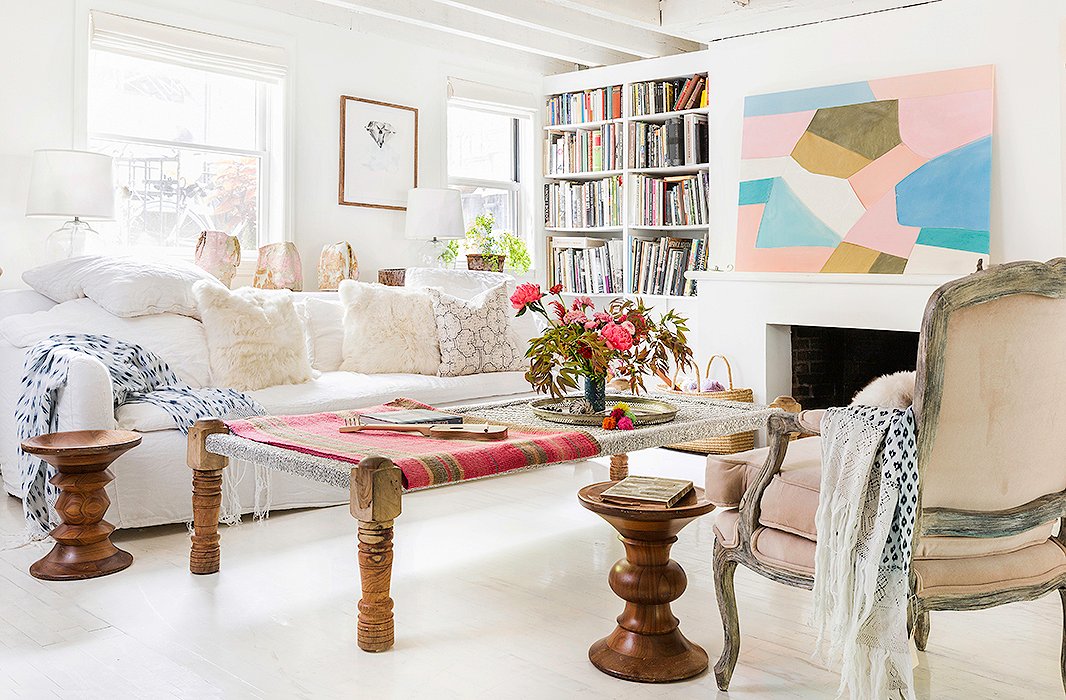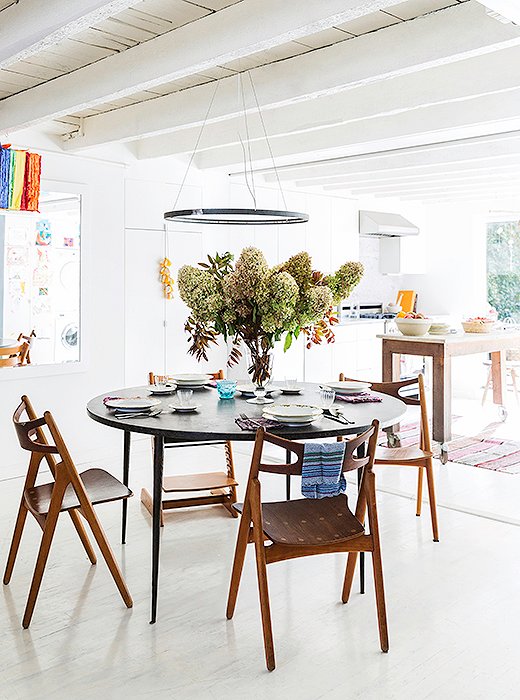 People love to come over to our house because we like to cook. Most of our parties are centered around the brick oven in the backyard.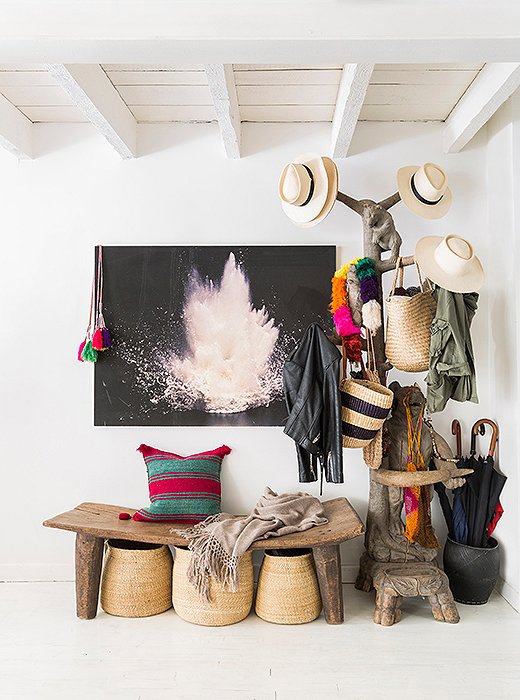 The art is always evolving. A lot of it is personal work, my kids' or friends' artwork, or vintage finds. I'm always moving it around.