Johanna Howard has become a tastemaker favorite for her luxe, vibrant pillows and throws. We were honored to collaborate with Johanna on a special event, in which a portion of the proceeds went to the Black Artists + Designers Guild (BADG). Below, she talks about the organization, her influences, and more—including what she misses most from her native Sweden (mmm, kanelbullar).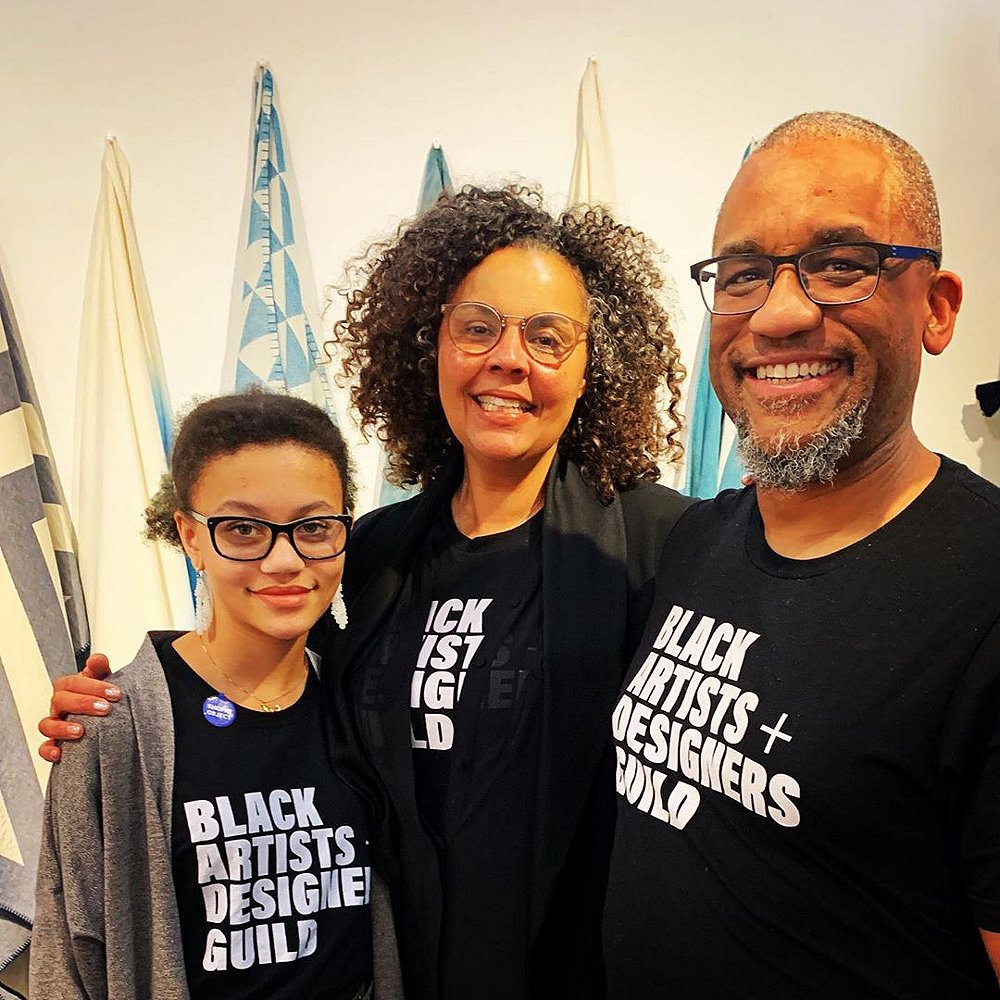 One Kings Lane: Why did you select the Black Artists + Designers Guild for your donation? What does the organization mean to you, and how did you become involved?
Johanna Howard: Coming from the New York fashion world, I was used to being surrounded by a reasonably diverse group of creatives. But when I transitioned into home decor, I was shocked by how few of us there were.  So when Malene Barnett [an artist and the founder of BADG] invited me to be a member of the Black Artists + Designers Guild, I jumped at the chance. I am continually amazed by the incredibly talented people in BADG and our hugely supportive community, which spans the globe. We have moved from working in our own small spaces to collaborating and building our businesses together, and we are just getting started!
In the two years since BADG was founded, what strides have you seen made toward increasing Black representation in design? Besides buying from Black businesses, what can people do?
As a Black designer you are typically either ignored or underestimated. What BADG has been able to do is highlight individuals who are at the top of their game and creating work that is as good as any around. As a result, there has been coverage in magazines, events with major companies, and exhibits in galleries and shows in just a couple of years. But there is so much more to do. Supporting Black businesses is incredibly important and shouldn't be diminished—but it is not just economic. It is also about consumers being open to what diverse voices are bringing to design—and I don't just mean putting juju hats and kente cloth everywhere. Design is a product of our influences, and Black designers have many different influences from the mainstream that manifest themselves in the work.
If you look at a piece of furniture by Jomo Tariku or Marie Burgos, a painting by Robert Peterson or Lisa Hunt, a home designed by Leyden Lewis Design or Studio Cooke John, or one of our throws or pillows, two things are clear: Each has its own unique artistic point of view, and none of them are like what everyone else is doing. So being open to new perspectives and going out and finding those Black designers whose work resonates with you and supporting them is incredibly important.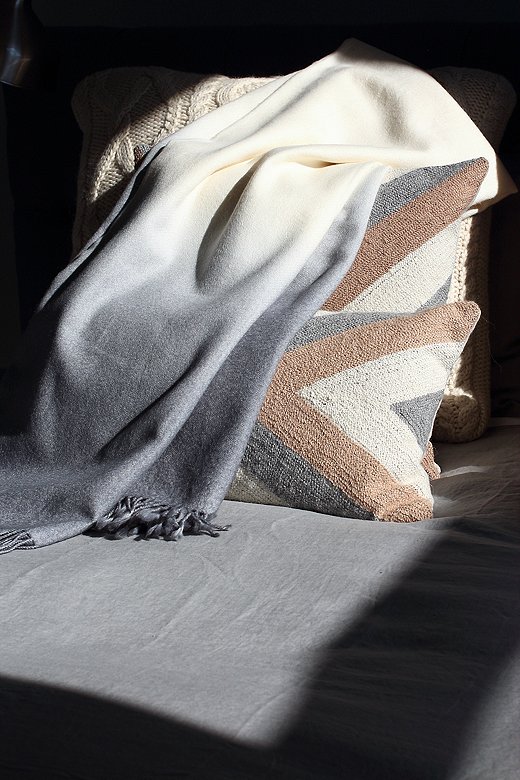 You've said that your designs celebrate Swedish, American, and Peruvian culture. Can you give examples of how each influence is apparent in your products?
My design aesthetic is the product of my own unique influences. I was born and raised in Stockholm, surrounded by clean Scandinavian design, which shows in our geometric patterns. Then I came to the U.S. and worked as a fashion designer tapping into the vibrancy of Los Angeles and New York, which shows in my color palette and attention to detail. And when I started working with artisans in Peru, their influences became my own as I infused my aesthetic with their traditional approaches to embroidery, weaving, and dyeing.
But this isn't painting by numbers; it's a creative conversation. The triangular pattern bridges Scandinavia with New York Art Deco, the Peruvian embroidery connects to Swedish handcraft, and the rich indigo dye that was invented in Peru evokes Sweden's coastline. As they say, "The whole is greater than the sum of its parts," and it's the combination of all these influences that makes our products special.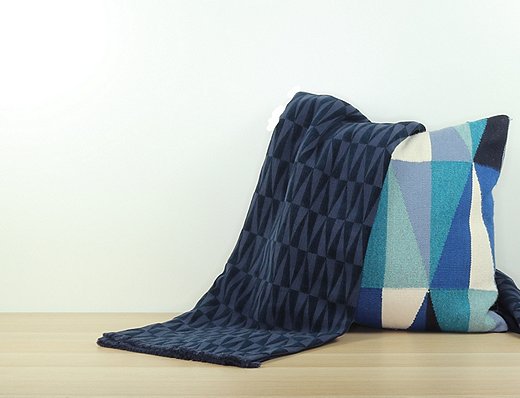 You became known for your lush alpaca goods, handcrafted in Peru. Now it looks like you're embracing the weaving heritage of Guimaraes, Portugal, as well. How did that come about?
From my fashion background, I knew that Portugal has an amazing textile heritage, and one that hasn't been stripped down to meet a big-box-store price point. So I traveled to Guimaraes and toured many of the family-owned mills there and was blown away by the diversity of products that they are able to create. They are preserving the generations of weaving skill that is being lost elsewhere, even as they innovate to produce sustainable and eco-friendly textiles. And this too sent me in design directions that I might never have explored. For example, our Apex throw fuses the Scandinavian geometrics with a two-yarn weaving and overdyeing technique from Portugal. So we get a fantastic tonal pattern with different levels of luminance (and one that works perfectly with our Peruvian pillows!).
Why did you make the switch from clothing designer to home textiles designer?
Fashion is still one of my passions, and it was incredible to walk down the street and see one of my dresses on a woman walking by or to turn on the TV and see an actress wearing my clothes. But it is also an industry that has moved too far to producing more and more clothes, faster and cheaper—which also translates to longer hours and creative burnout. After I became a mother, I knew that I needed to find some balance and create something more lasting and sustainable. I have always loved home decor, and when I discovered alpaca and the artisans in Peru I knew it was time to make the leap. It hasn't been easy, but I am so happy that I took a chance on myself.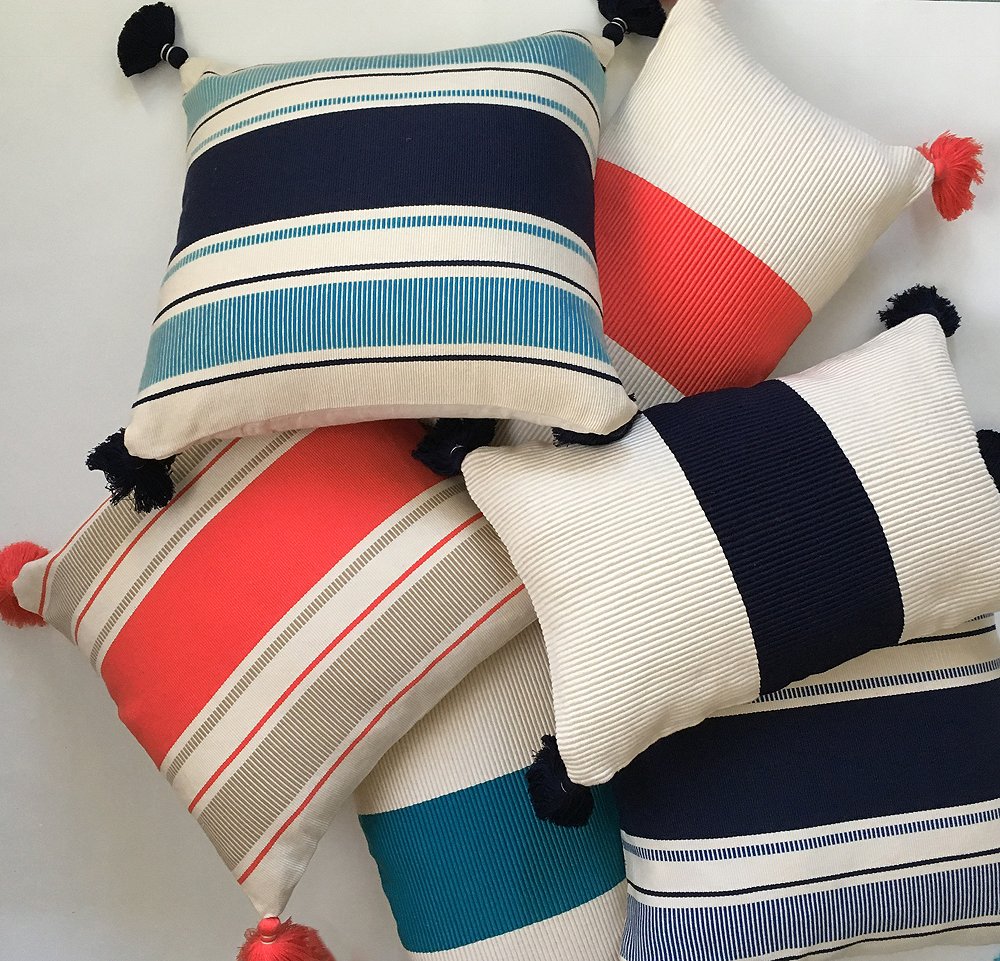 You're from Sweden, then moved to the U.S. Why did you opt to remain here? Is there anything you particularly miss about Sweden?
I have dual citizenship through my father, but when I first moved here I just planned to attend fashion school in Los Angeles, work a few years, and then move back to Sweden/Europe. Then I ended up staying in L.A. for 10 years, because the fashion industry there was really happening with lots of cool brands being launched. And then I got an offer to help launch the Express design team in New York. Living and working in New York City was exhilarating, and then I met and married my husband—and now business partner—Vate. So I guess I choose to stay here because of love!
There are a lot of things I miss about Sweden—my family and friends foremost and Stockholm, my beautiful hometown. Kanelbullar, Swedish cinnamon rolls that are the best ever, and the classic open-faced shrimp sandwich, toast skagen—both are on top of my must-have list while visiting home!
What's next for your business?
I want Johanna Howard Home to become a fully realized home decor and lifestyle brand with products in many categories. We have already incorporated Rose and Co. Candlemakers, our 13-year-old daughter's soy/coconut candle line, into our offering, and we are now looking to add baby and bed-size blankets or tabletop as the next phase. So stay tuned!