In a former life, One Kings Lane stylist Drew Welsh made quite a name for himself serving up cocktails at some of New York's hippest bars. That in mind, we asked him to tap into his inner mixologist and come up with something to sip just in time for Independence Day. A little sweet, a little tart, and undoubtedly patriotic, we think it's a surefire hit. Below, see his red, white, and blueberry beauty and all that's needed to whip one up yourself.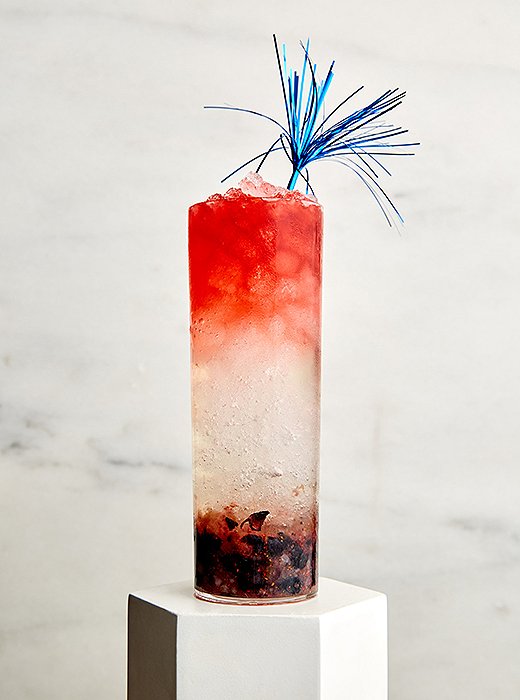 Ingredients:
½ cup of fresh blueberries
1 cup of crushed ice
1½ oz of gin
¾ oz of lemon juice
½ oz of agave nectar
4 drops of Peychaud's Bitters
Preparation:
Muddle blueberries in a sturdy mixing glass or bowl, then spoon into the bottom of a Collins glass.
Add crushed ice over top.
In a separate glass, combine gin, lemon juice, and agave nectar. Stir.
Pour mixture over crushed ice and add bitters.
Garnish with a sparkler, serve, and enjoy.