Mark D. Sikes has an incredible knack for mixing elegance and ease in everything he does, from his design projects and his product collections for Merida, Henredon, and Schumacher to his must-read style blog. So it's no surprise his holiday traditions are equal parts laid-back and elevated. We stopped by the designer's L.A. home as he was gearing up for the season to find out how he infuses holiday entertaining with his classic style—and signature blue-and-white palette.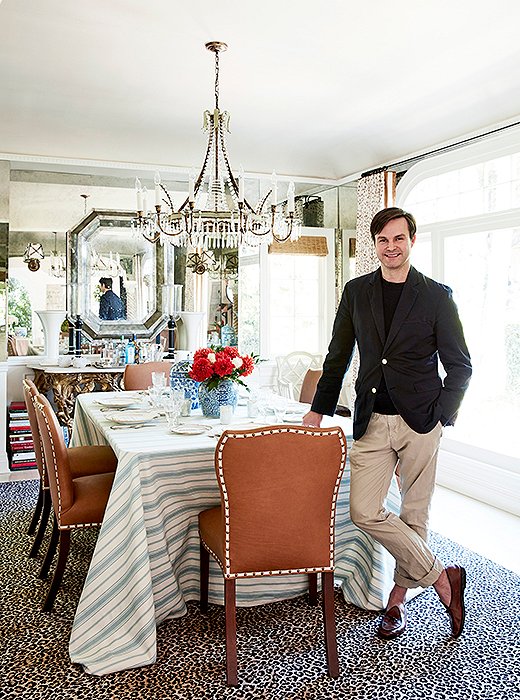 A California Christmas
Mark and partner Michael Griffin spend Thanksgiving in the Dominican Republic with Bunny Williams and John Rosselli, but Christmas is at home in the Hollywood Hills. "Christmas is definitely the holiday that we're more focused on," he says. The warm climate means that the outdoors still plays a big role when they entertain this time of year. "Believe it or not, we spend a lot of time outside around Thanksgiving and in December. The doors are always open so there's that connection to the outside."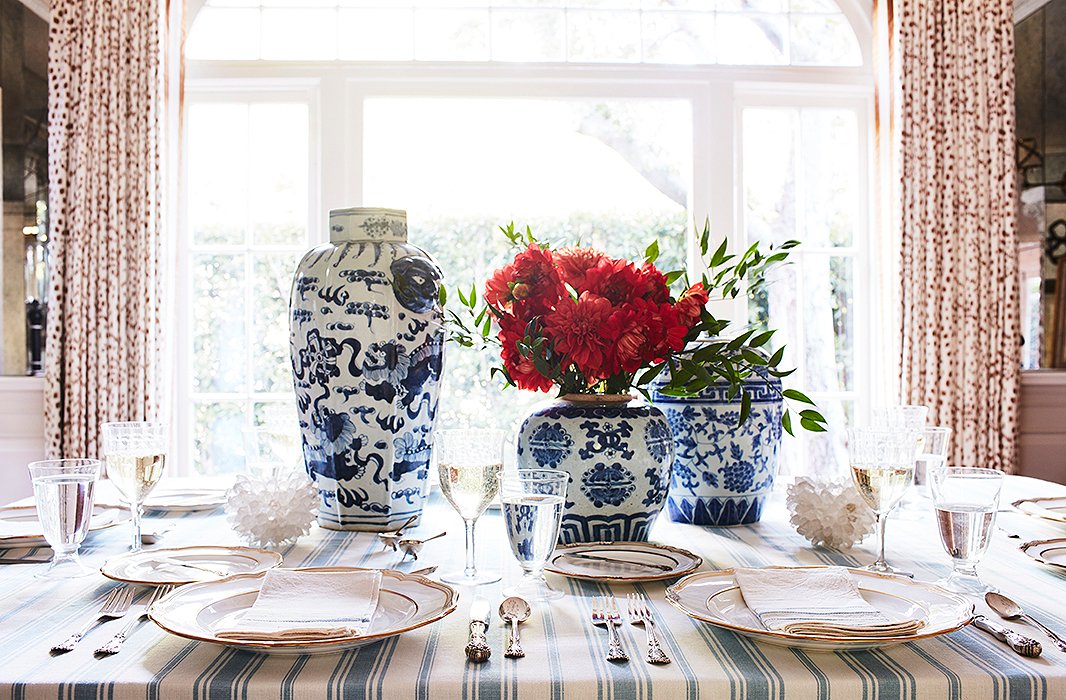 Mark's Holiday-Entertaining Rules
The Sikes-Griffin home is typically buzzing over the holidays, albeit with a laid-back vibe. "We like a casual way of entertaining," says Mark. "Great music, making cookies, watching movies, and casual meals." Here, tips for chic, relaxed holiday gatherings.
Step away from the stove: "We have a favorite restaurant do the food. Instead of a sit-down dinner, serve cocktails and appetizers. It's easier, and I think sometimes guests enjoy it more. We love to serve comfort food… mini-sliders and gourmet potato chips."
Mix up a table landscape: "For special occasions, we use our grandmothers' china, crystal, and silver. Or we will combine it with blue- and-white dinnerware we've collected from Italy. I love the look of blue-and-white striped linens with painted dinnerware."
Spin some eclectic tunes: "We like to mix up different genres, like R&B with songs from the '70s and more-contemporary artists like Adele.​ We recently saw Dolly Parton in concert, and she was amazing.  She is in heavy rotation at the moment."
Spread nature around: "During the holidays, we have lots of potted flowers around the house, like paperwhites and amaryllis. They last longer than arrangements and can be a last-minute hostess gift. And we love a garland on the bannister and mantel."
Send them home happy: "We have houseguests a lot over the holidays, and if I can plan in advance, I give them monogrammed guest towels. It's always a big hit. Also anything from Santa Maria Novella. Everyone enjoys their potpourri, candles, and soaps."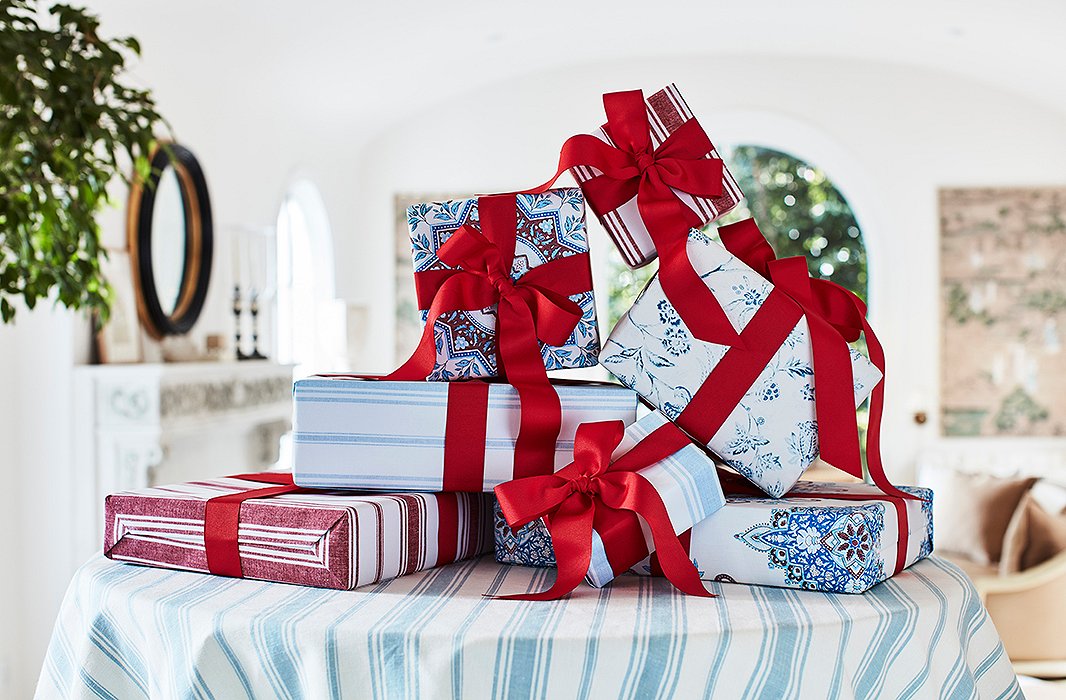 Prepping Presents
When it comes to wrapping, Mark opts for paper that he loves and can use year-round: "I've never been a person who decorates with wrapping paper that has Santa Claus or Christmas trees on it." He keeps to one color story for all his gifts to create a gorgeous and cohesive presentation. "When you're arriving at someone's house with 20 boxes, isn't it more beautiful if it looks like they belong together?" And he adorns special gifts with a little extra decoration, such as a sprig of mistletoe, a piece of ivy, or a flower. "It's nice to add something natural," he says.