Welcome to Designers Decoded, a series that takes us into the minds of some of our favorite interior designers. We want to know what makes them tick—their likes and dislikes, inspirations, and so much more. We're continuing this series with One Kings Lane Interior Design's Jess Hutchinson.
Jess Hutchinson has a looser approach to interior design. There are no rules in her world. "I love the unexpected," she says. If she could describe her ultimate style icon, it would be someone who is a little bit Kelly Wearstler ("I love her edgy style with a hint of masculinity") and a little bit Iris Apfel ("She's so over-the-top). "If they were to have a style child, that would be me," she says. 
Jess started her work in interior design with One Kings Lane. She worked closely with our To the Trade program before moving to Seattle to work as an interior designer. Her journey brought her back to One Kings Lane and New York, where she has been working on projects from midtown Manhattan to Bermuda. Get to know Jess better below.
Get to Know Jess
On her style: "I really love mixing styles, and I think that is something One Kings Lane does really well. I'm not married to a modern take on traditional. I think there are different ways to mix that are outside of that. I like a little global influence, I want some leopard." 
Decorating trick she swears by: "One of the most common things people do wrong in a space is picking the wrong size of rug. Obviously the rug size depends on the room size and the sofa size, but the key is having the front two legs of the sofa on the rug." 
Where she finds inspiration: "It's everywhere, especially in New York. I love people-watching, and at our store in Soho we have these huge windows where I can watch people go by all day long. I also take tons of inspiration from nature and museums." 
When decorating, never skimp on: "The accessories. It's the last step of the interior design lifecycle, and so many people forget it. People are spending a lot of money on the furniture and forget to budget accessories into the project."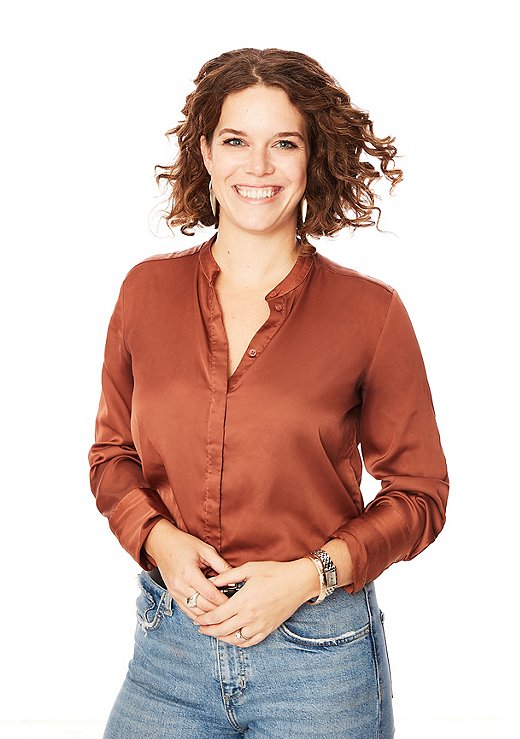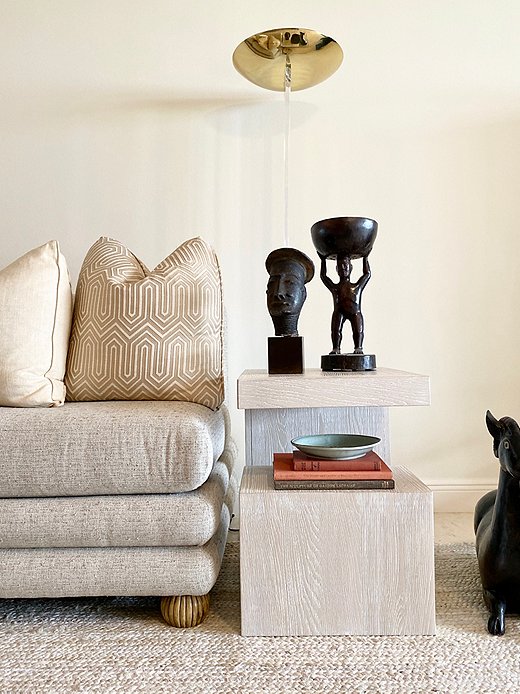 Let's Play Favorites
Favorite paint color? "I'm really into a mossy teal green and mixing it with a marigold or rust."
Favorite movie interior? The Grand Budapest Hotel by Wes Anderson.
Favorite flower? "I love hydrangeas."
Favorite candle? "I'm a sucker for pine scents."
Favorite design rule to break? "I think there are no rules. People always ask, 'What's the right way to do it?' The truth is that there is no right way."