In theory, minimalism—the art of decorating with less—should be easy to pull off: neutral furnishings, a few pieces of art hung on the wall, a single vase on the table, and voilà, you're done! Of course, the effortless look is not so straightforward to execute. A great degree of thought is involved in creating a livable minimalist space—one that feels warm and inviting rather than cold and clinical. Read on to learn how to master the minimalist look.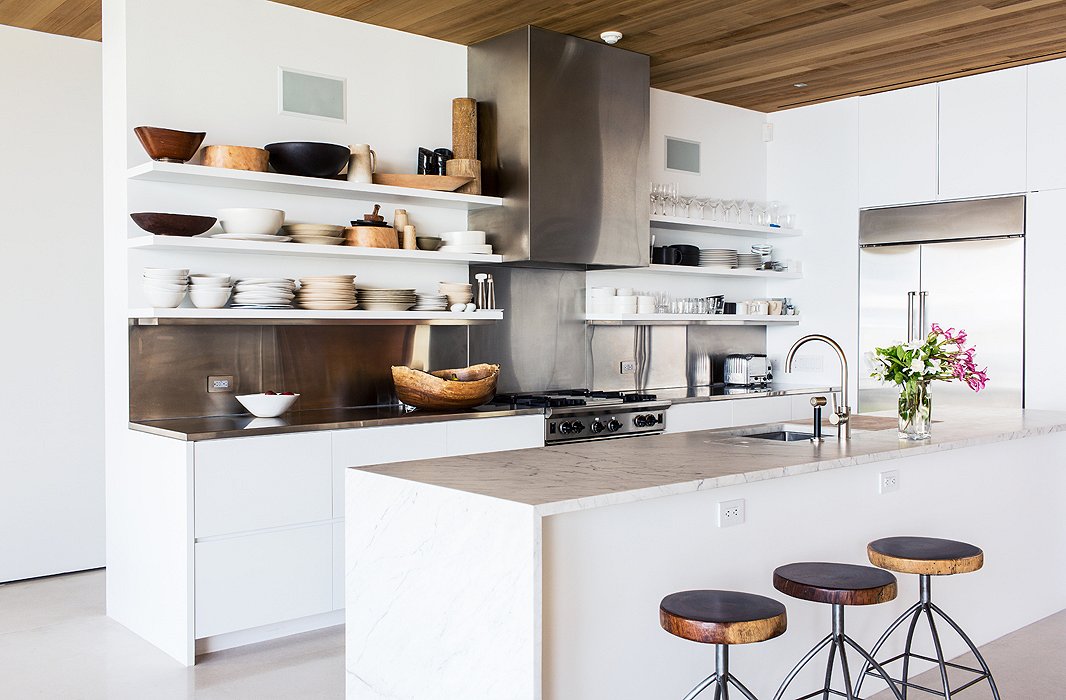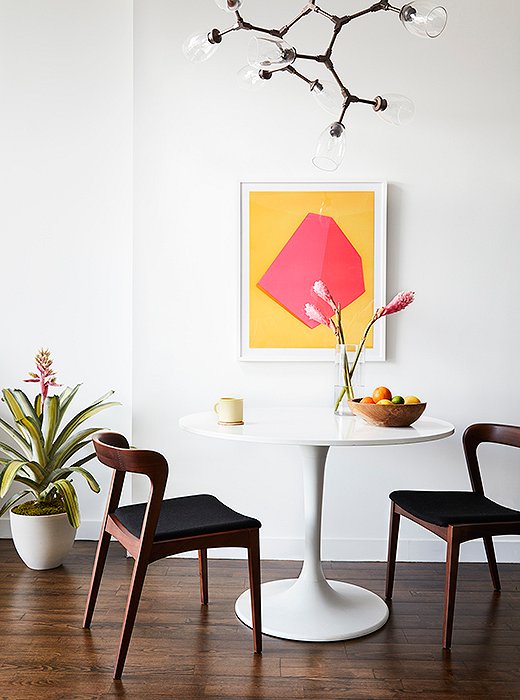 How to Go Minimal
Cut down the clutter. The first and most obvious step to creating a minimal space is to have fewer things—or at least create the illusion that you do. Streamline your surfaces by displaying only necessary pieces or things that you love, and store everything else out of sight. Take advantage of furnishings that pull double duty (storage benches and ottomans, roomy sideboards, bookcases) and baskets and bins that make it easy to tuck away clutter and stay organized.
Invest in quality designs. Better—not more—is the mantra here. There's less to distract the eye in minimal spaces, which means every piece plays a major role in the overall feel of a room. So make those pieces count by investing in quality designs that will make a beautiful statement and stand the test of time.
Stick to neutrals. Brighter hues are more visually busy. To keep things calm and minimalist, try neutral hues. If you're worried about your space feeling too spartan, mix up the palette by incorporating different tones of your chosen hues.
Play up texture. If you're going neutral with color, consider punching up your look with a variety of textures, which will make the space feel less one-note and more layered. Incorporate pieces with woven details, natural wear, patina, and rough or sleek finishes—just make sure you don't go overboard with too many at once.
Bring in nature. We advocate for florals and greenery in every style of room, but they make for especially memorable moments in spaces with less, adding lush hues, unique textures, and a breath of fresh air. Read more on how to incorporate plants into your home here.
Get warmer. To keep your space from feeling too cold, be sure to let in as much natural light as possible. Pull back curtains to reveal the sun, or use gauzy fabrics to allow more light to filter in. In terms of paint, use hues with yellow undertones to warm up the walls.
Embrace white space. Don't fret about not filling every inch of surface and wall space. Minimalism is proof that blank spaces can be just as impactful as those that are occupied—and a little breathing room allows what decor you do have to stand out.
Let the architecture speak. If you live in a home filled with bespoke architectural details, now is the time to let them shine. Leave your windows undressed if they feature a gorgeous trim. Show off the natural patina of wooden floorboards. Paint the walls to contrast with elaborate crown molding. Whatever features your space boasts, be sure to highlight them.
Edit to what you truly love. Since what little you do have on display will make an impact, be sure you're decorating with only your favorite things. It's an important rule to follow no matter what your taste is—and one that's essential to observe in minimalist spaces.