It wasn't part of rising interior designer Nina Farmer's master plan to settle in Boston's Beacon Hill when she and her husband, Michael, moved to the city for his cardiology training 11 years ago. But while living on the second floor of a brownstone, they fell for the neighborhood's sense of history and architectural beauty. So when the first floor of their brownstone became available, the young couple jumped at the chance to expand their home for their growing family. "We loved the building and the location so much we decided to combine them," says Nina, who grew up in Westport, CT, and studied design in New York.
What followed was a yearlong gut renovation that saw walls knocked down and rooms rearranged, including two bedrooms that Nina transformed into an airy kitchen and a second-floor living room that became the couple's master bedroom.
But while much was altered, many of the original details were kept intact. "It was originally a single-family home back when it was built," says Nina of the 1850s brownstone. "I wanted to stay true to it being a historic home. So I tried to recreate the moldings and the casings, the thickness and the size that would have been here. And where there were plasters I tried to keep them as is. But I wanted to give it a fresher feel. I didn't want it to feel museumlike in any way."
Amid the classical decorative framework, heirloom art and treasures mingle with old and shiny-new designs; Art Deco chairs are paired with sleek acrylic, heavy-duty linens, and leather; and crisp ceramics and bursts of Hermès orange punch up open shelves. It all adds up to a perfect mix of polish and practicality that caters to modern family life. "I love things that feel sophisticated yet approachable. That's how I look at every space in the home," says Nina.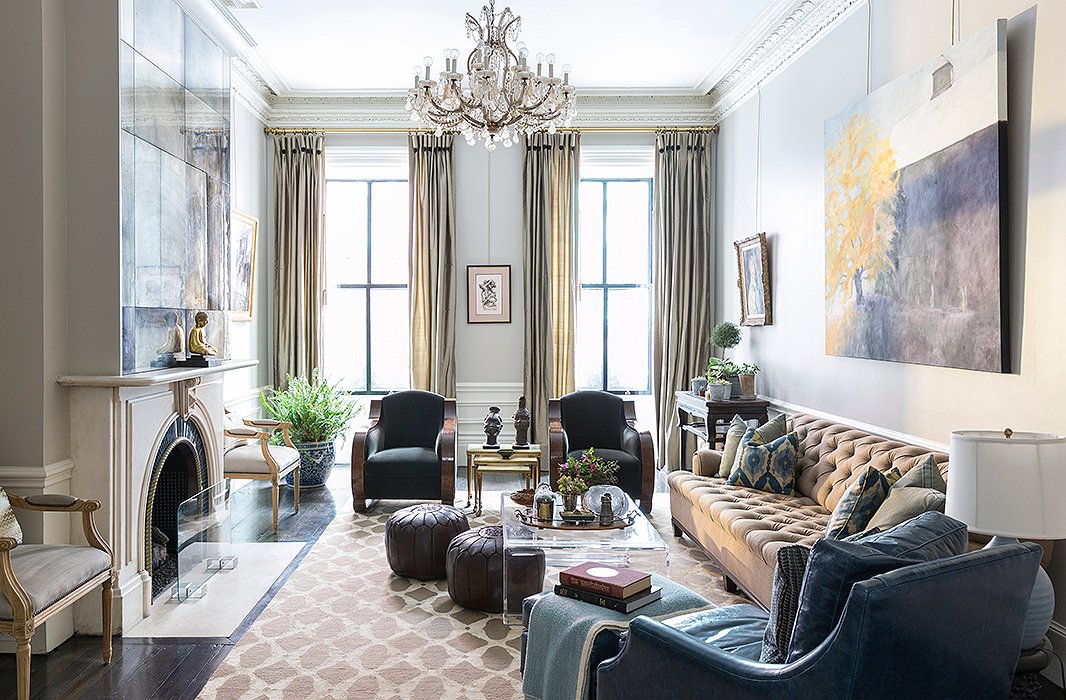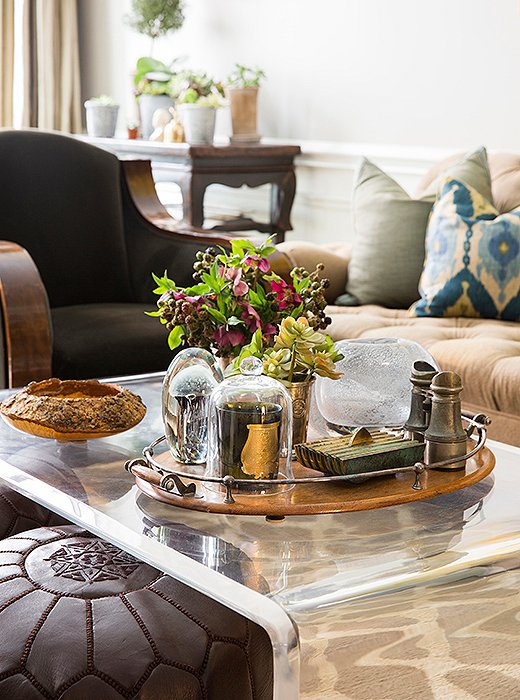 I love things that are tactile and old, and also new and shiny. But everything has a sophisticated, approachable feel to it.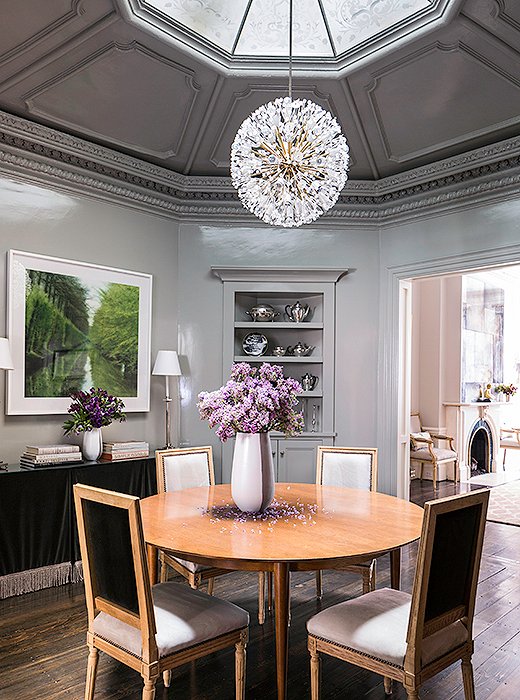 I love that when people walk in, their eye travels all around the space and takes in all the different things that we've collected over time that are so special to us, that everything feels interesting and well loved.
I thought it was important to flood this space with as much light as possible, so I loved the idea of the metal windows. It's a touch of nostalgia but very current as well.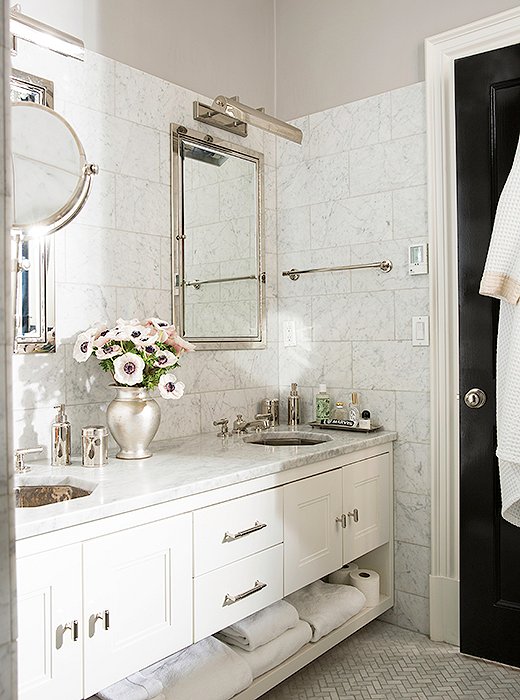 I wanted to stay true to this being a historic home. But I wanted to give it a fresher feel. I didn't want it to feel museumlike in any way.