Spring is a time to embrace nature: birds serenading, buds sprouting on trees, the perfume of new blooms wafting in through open windows along with sparkling sunshine. While previous spring decor trends evoked nature by incorporating farmhouse ease into the home, this spring we're going further by bringing nature itself indoors.
Whether you live on a sprawling rustic estate or in a sleek city apartment, you can relish touches—or swaths—of nature's beauty in your home. It's simply a matter of incorporating organic textures, sun-warmed colors, and floral motifs.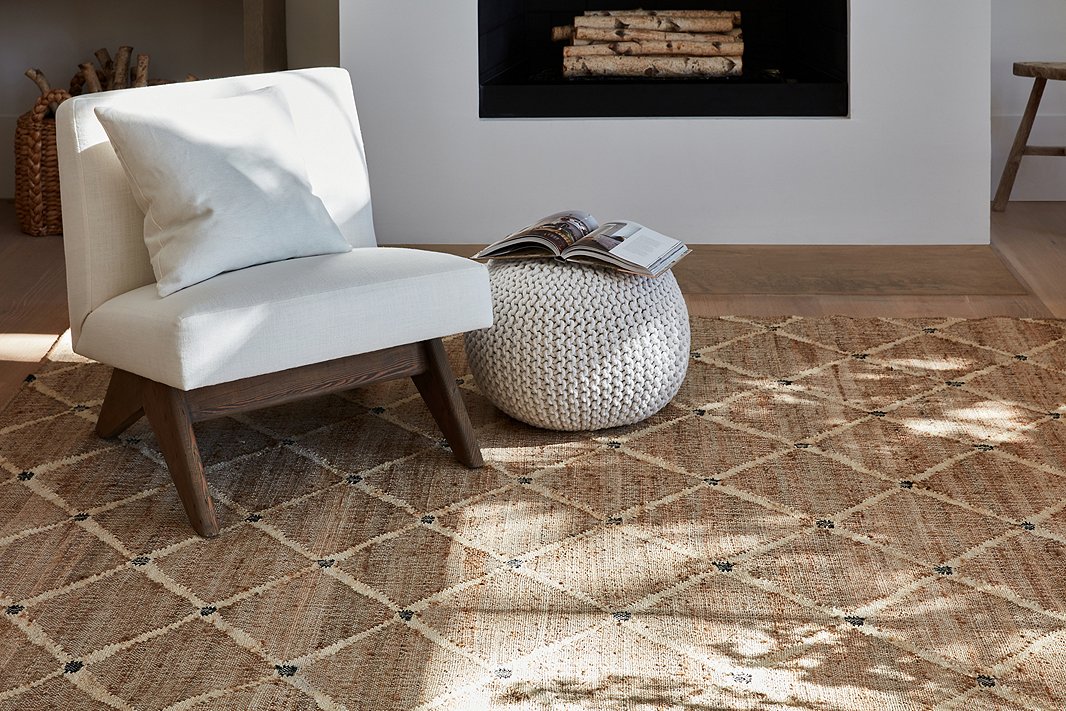 Textural Appeal
As you might expect, the on-trend textures come direct from the great outdoors. You're apt to have already incorporated some of these: sisal and jute rugs, grass-cloth wallpaper, richly grained woods such as acacia, maple, oak, and walnut given only minimalist finishes, nubby linen upholstery, unglazed pottery, woven rattan accents.
While these materials easily skew rustic, they don't have to. Natural-fiber rugs are now woven in a wealth of sophisticated patterns, including arabesques and diamonds. Unglazed planters in classical silhouettes or replicating ancient Greek and Roman sculptures dress up any space. Rattan and bamboo chair frames can mimic styles ranging from Chinese Chippendale to Mid-Century Modern.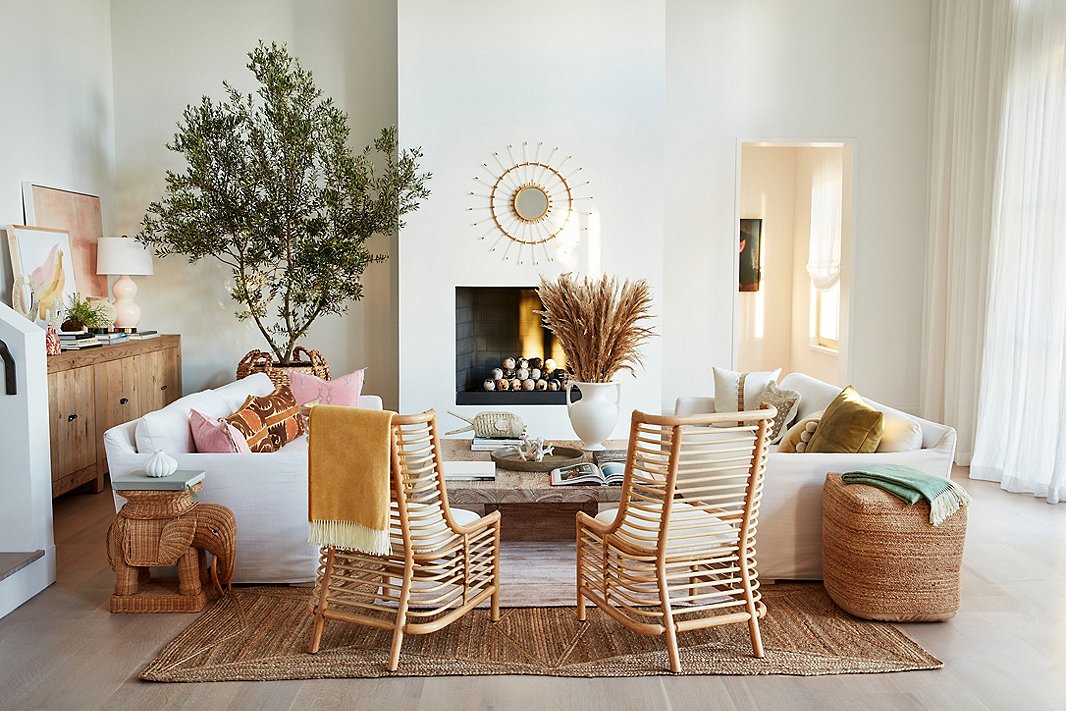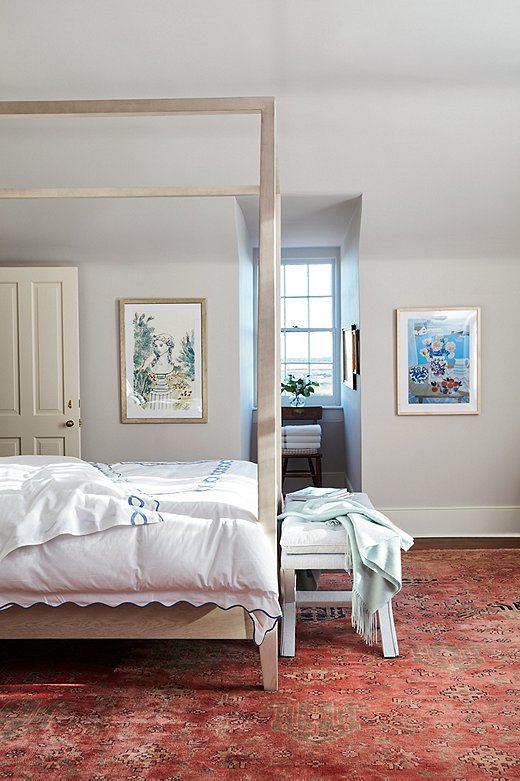 Whispers of Color
It's tough to compete with spring's literal and figurative rainbows of color. Rather than try, why not complement the vibrant hues with quieter shades? That includes neutrals such as ivory, taupe, beige, and greige—the natural hues of many of the materials mentioned above.
Those who cannot live by neutrals alone don't have to, of course. Go ahead and indulge in greens, yellows, blues, and even reds. But consider sun-washed, almost translucent versions. If you're starved for color, opt for a large piece—a rug, a sofa, wallpaper—in one of these hues. Because they're muted, they won't overwhelm the space or fall out of fashion. Alternatively you can stick with neutrals on the foundation elements of a room and introduce more or more-vivid color with pillows, throws, vases, lamps, and other smaller items.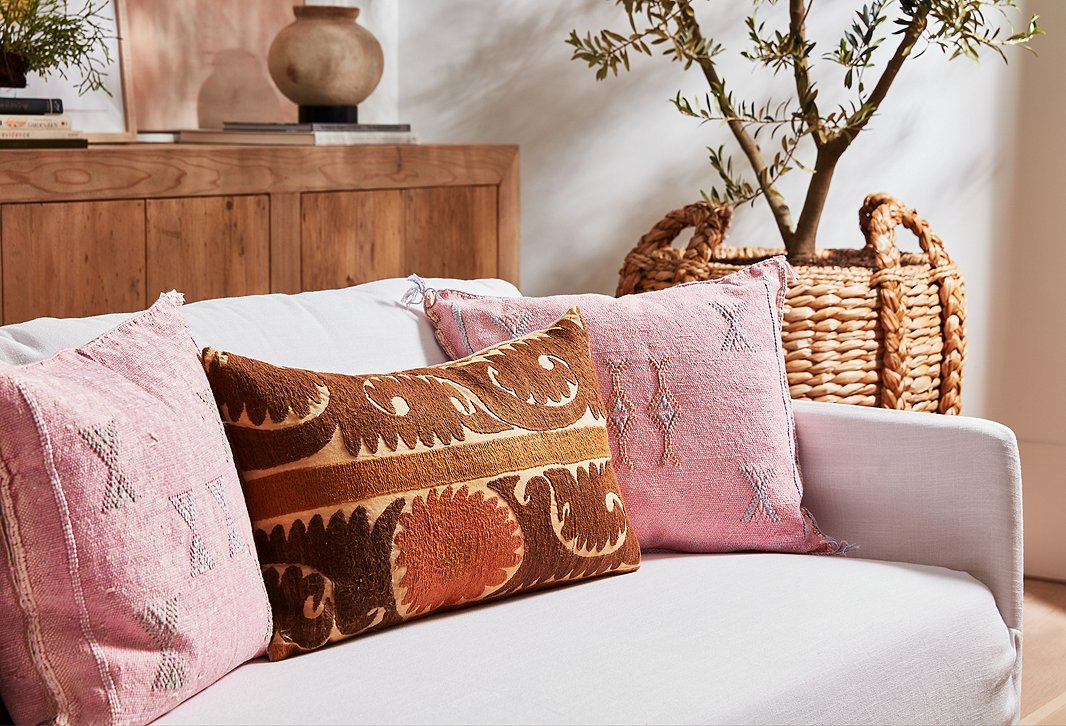 Flower Power
You could easily evoke the joys of spring without bringing florals into the setting—but why would you want to? If it's because you harbor unpleasant memories of ditsy prints or aggressive wall borders, check out the latest botanical motifs. Neither overly sweet nor distractingly loud, Nathan Turner's Palm wallpaper, for instance, features graceful fronds in colorways both natural (green on white) and fanciful (raspberry on blue). Flora-inspired upholstery ranges from spritely to painterly—when it's not managing to be both.
If walls or sofas strewn with flowers seem too much of a commitment, consider throw pillows, bedding, or art. A candle or diffuser with a floral fragrance adds another layer of botanical allure. And don't forget actual flowers, either real or faux (you might be amazed out how lifelike faux florals now are!).