She kissed your boo-boos, comforted you when your school crush snubbed you, and read you Goodnight Moon so many times she still has it memorized. She's your mother, grandmother, or other mother figure—and if she's like the moms and grandmoms of many One Kings Lane team members, she also passed along some decorating words of wisdom. In honor of Mother's Day, we're sharing some of it here. (Not included: the advice from one staffer's mom about never putting magazines on plastic slipcovers in the summer.)
Thanks, Mom, and happy Mother's Day!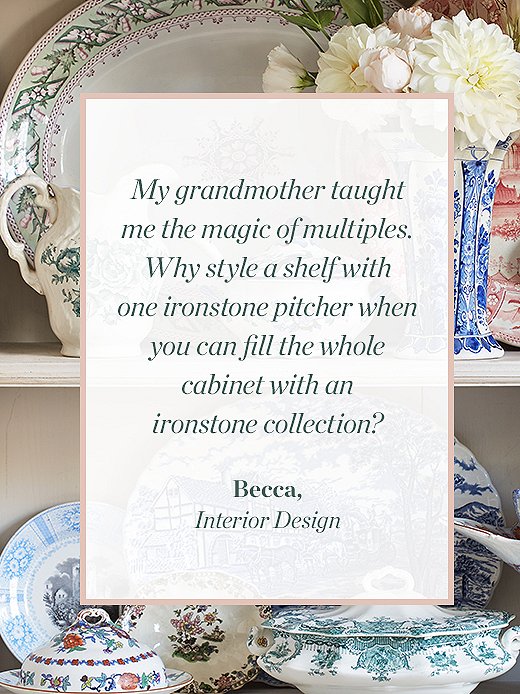 My grandmother taught me the magic of multiples. Why style a shelf with one ironstone pitcher when you can fill the whole cabinet with an ironstone collection?
My mum always said to me that every room needs fresh flowers and a little chinoiserie, advice I now follow and totally agree with.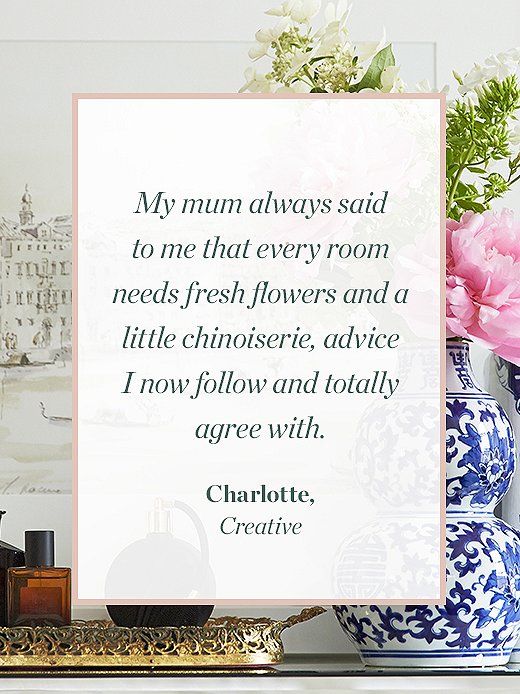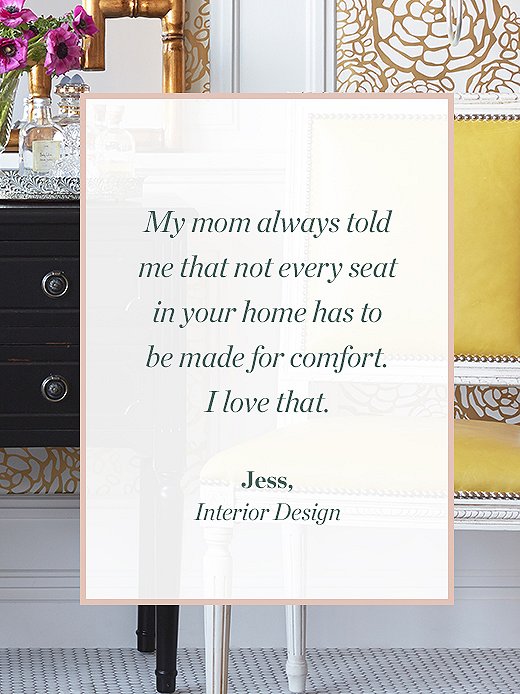 My mom always told me that not every seat in your home has to be made for comfort. I love that.
My granmama always described her style as a Mae West film: eclectic, lighthearted, and unapologetically layered. She taught me that your home should be a true reflection of your personality and the life you live every day.