Few people love setting a beautiful table as much as our co-founder Susan Feldman, and the start of the holiday season only means more excuses to break out her favorite dishes and glassware. This year she's got a major thing for gold, but as always, she's come up with fresh ways to keep the look layered and interesting. See her latest strategies for hosting with serious style.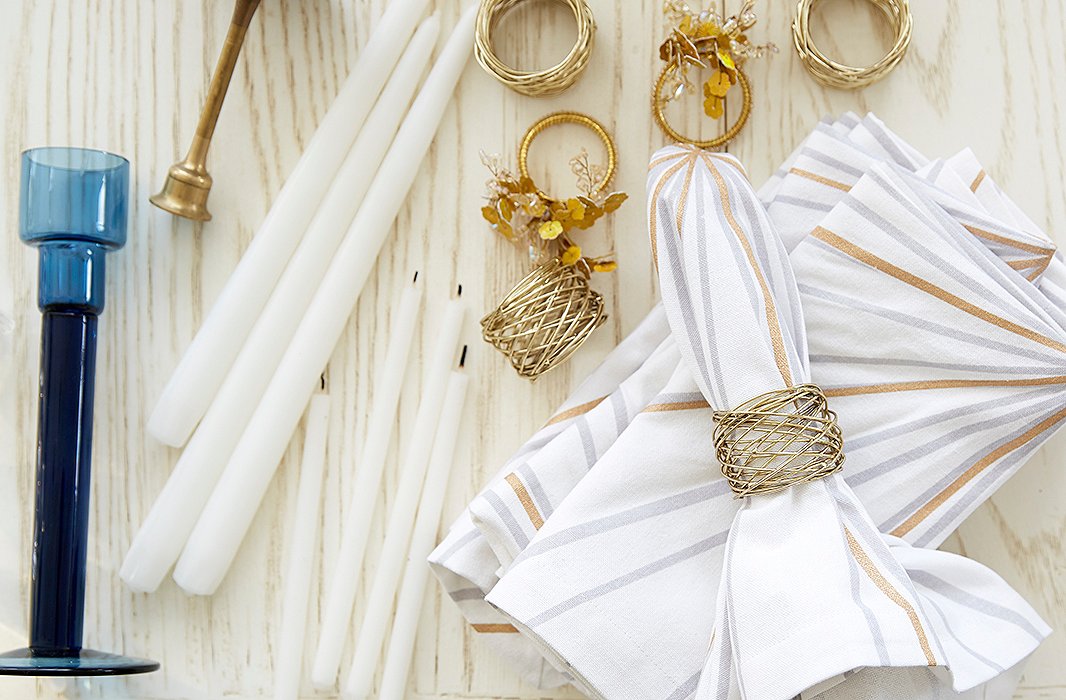 Keep Them Guessing
We've all heard of that elusive "mix" when it comes to outfitting a room, but Susan also applies that same thinking to the table: "Whether decorating a room or a table, I have always loved mixing elements." This year it's the little extras that she's playing mix and match with while letting consistent place settings anchor the look. "Instead of sticking to two plain white tapers and candlesticks, add in a scattering of vintage candlesticks and mini tapers," she says. "Use something in a surprising way, like trying out different napkin rings, to add wonderful texture." Sticking with a palette of blue, gold, and white, Susan used brass candlesticks in mixed heights, cut-crystal candlesticks, and two extra-tall blue glass versions for an unexpected pop of color.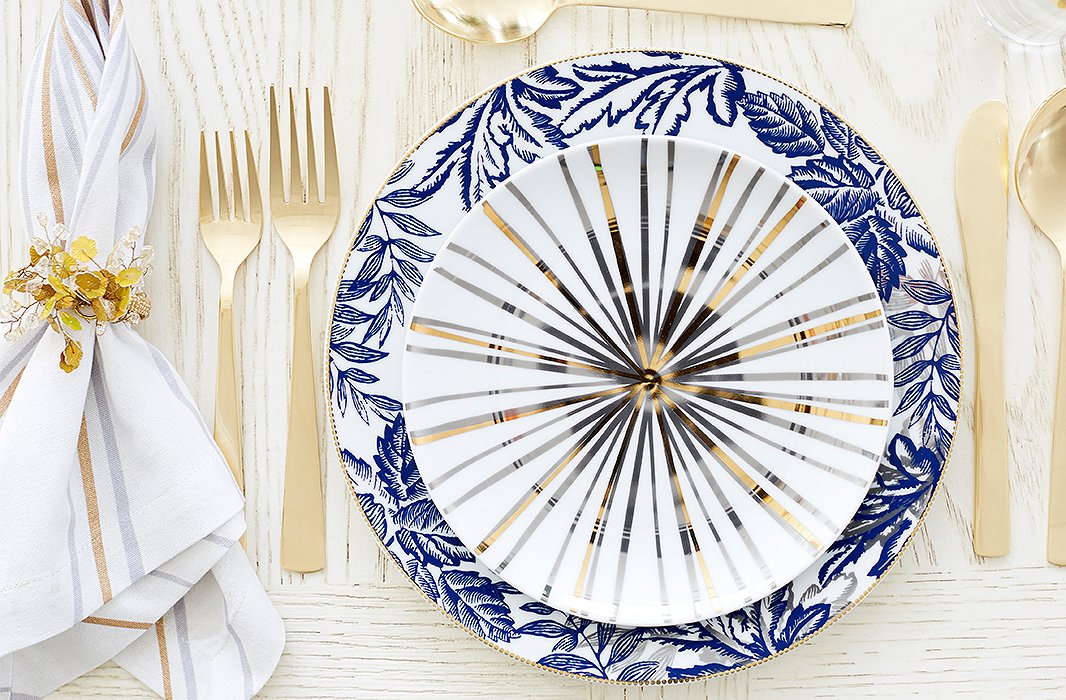 Go for Gold
Whatever the occasion, gold is definitely Susan's go-to color for the table. "I find incorporating gold makes the table shimmer and feel festive for any celebration. There are so many opportunities during the season to entertain." In this case, the flatware, the salad plates, the napkin rings, the glassware, and even the design details in the napkins all glitter with gold. While holiday-specific plates are always fun options, pieces that more generally communicate a sense of occasion can be laid out again and again all season long. "Putting together a mix of tableware with festive elements that are not specific to one holiday allows you to use pieces in new ways for each occasion," says Susan.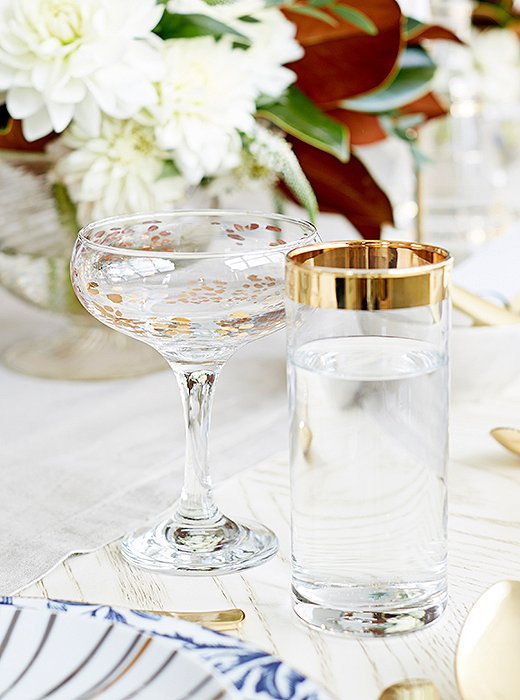 Break with Tradition
"When you have so much glimmer, it makes sense to scale back on certain elements," says Susan. "A little sparkle goes a long way." Here she pulled back on the number of glasses she set out for each guest to just two. For spirits, she eschewed the traditional wineglass for a more Gatsbyesque option. "The holidays are about toasts and good cheer, so why not use coupes for champagne and wine? No need to have a glass for every type of wine."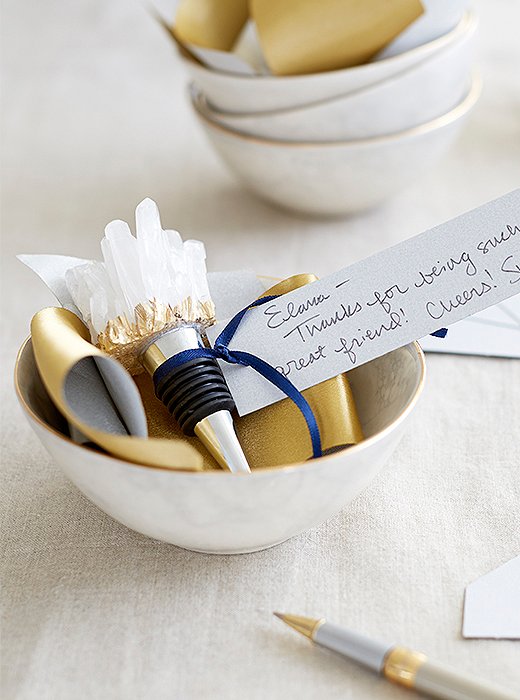 The Perfect Parting Gift
Guests never leave an evening hosted by Susan empty-handed—"I love to send people off with a gift so that they remember the evening"—and this year she has utility as well as beauty in mind. "This agate wine stopper is a useful and beautiful present that I think most people could put to use right away during the holidays." This can also double as holiday gift giving. As an avid entertainer, Susan knows that presentation is almost as important as the gift itself. "The marbleized bowl and the gold ribbon make it feel all the more unique and special," she says.
The holidays are all about taking a moment to celebrate and acknowledge our friends and family. A beautiful table shows not only that you care but that you went the extra distance to host an event they will cherish.