Bringing the outdoors in with organic textures and nature-inspired colors is nothing new. In fact, our spring 2020 trend spotlight was titled "Return to Nature." As the days grow shorter and cooler, however, our desire to surround ourselves with reminders of the natural world grows, as we seek a haven from the demands of our fast-paced, increasingly digital lifestyle.
This autumn in particular, though, is about much more than that. For most of us, the past months limited our ability to discover, explore, and reconnect with art and culture firsthand. So now we're hungry to reinterpret nature's beauty through the lens of classic design and time-honored craftsmanship—or if you prefer, to savor classical elegance through a veil of nature.
Below we show how you can bring home the organic-meets-urbane trend no matter what your style. Even if you don't consider yourself a New Traditionalist, an Eclectic, a Naturalist, or a Curator—the four most popular styles of our audience—you're sure to pick up some ideas on how to find your ideal balance of the natural and the classical. And that, more than anything else, is what transforming your home into a haven is all about.
The New Traditionalist's Haven
New Traditionalists love the classics, from chinoiserie urns to Louis-style chairs. But they also appreciate innovative interpretations of classic style. So their organic-meets-elegant haven will include earthy materials such as rattan, sisal, sea grass, and wood incorporated into timeless shapes and motifs. A chandelier, for instance, might have swags of wood beads in lieu of crystals; a table, étagère, or nightstand with a classic shape might be wrapped in abaca rope; a diamond pattern can be rendered on a sisal rug. The simplest way a New Traditionalist can bring the outdoors in? By adding some botanical art to the walls or a no-maintenance faux-floral arrangement to a tabletop.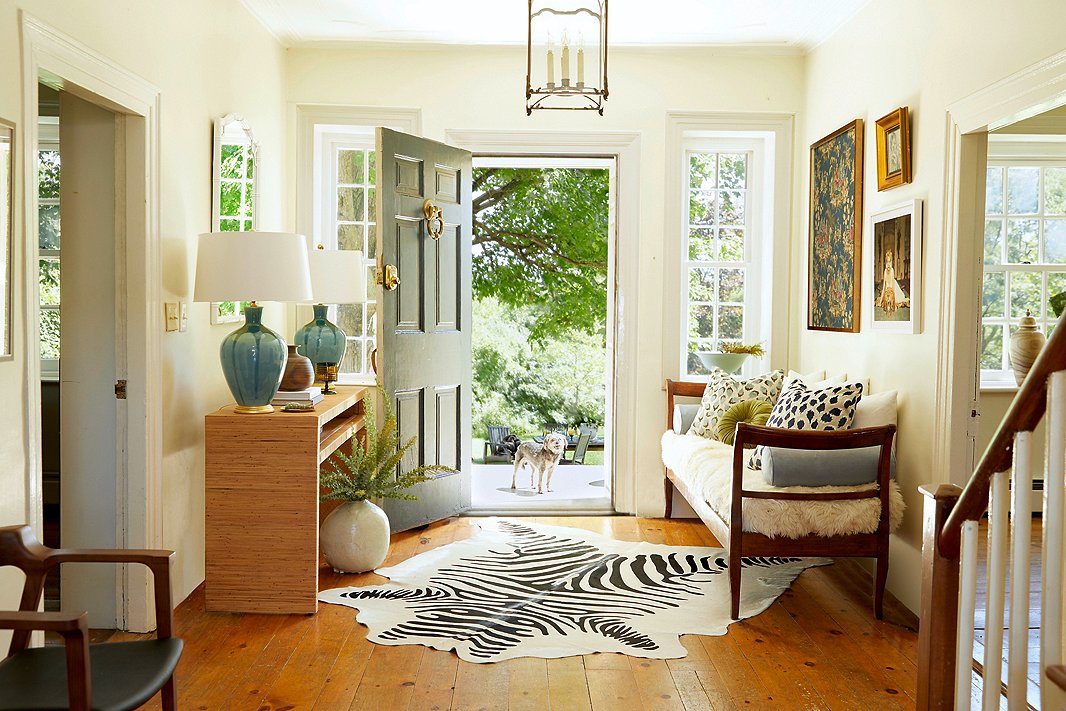 The Naturalist's Haven
Naturalists were the first to bring the outdoors in via rattan and rush baskets, grass-cloth wall coverings, and jute and sisal rugs. Now's the time to elevate the look with luxe touches. After all, the past few months have been challenging, and we could all do with some pampering. For the Naturalist that could mean wrapping yourself in a plush faux-fur throw while relaxing outdoors in the glow of a fire table or sinking your feet into a hide or sheepskin rug layered atop the jute floor covering that served you well throughout the summer.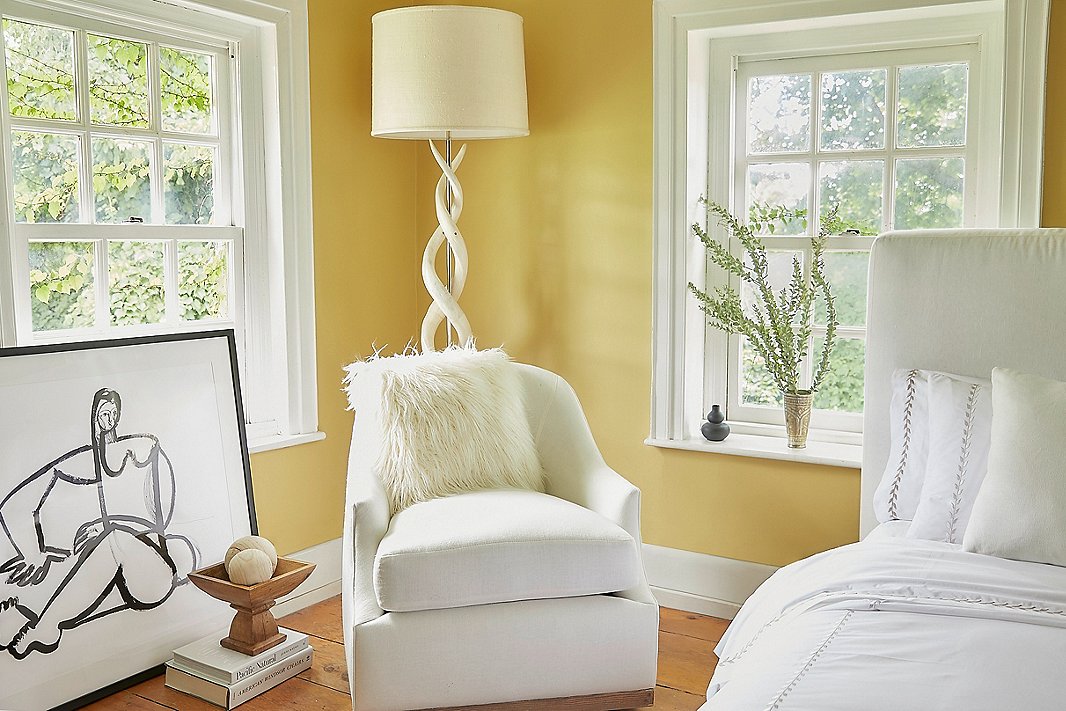 The Curator's Haven
For the Curator, only the best will do. In terms of materials, that means the lushest velvet upholstery, the plushest alpaca and cashmere throws, the most richly figured mahogany and walnut furniture. Artisanal touches are important too, especially when they incorporate nature themes, such as embroidered garlands and laurels adorning crisp cotton sheets and thirsty towels. Above all, the Curator embraces bold lines and strong silhouettes. These include sculptural organic elements, such sustainably sourced horns adorning a coffee table, and natural materials such as alabaster, marble, or teak sculpted into geometric trays, lamps, or objets.