The holidays bring visions of sugarplums and cookies for Santa, but in Anna Harrington's Brooklyn kitchen, those cookies are savory, not sweet. Growing up in the Netherlands, Anna developed a love for a buttery, cheesy cookie by the name of kaaskoekjes (pronounced cass-coke-jahs). She's been perfecting her recipe for them ever since.
It was from that same kitchen in Brooklyn that Anna started her business, The Rounds. After leaving a promising career in fashion, Anna renewed her love for cooking, which she developed while cooking saffron rolls under the tutelage of her mother. With an eye for style, she began to create sugar cookies that were decorated in an array of beautiful colors. These were the cookies that launched her empire and landed her on the pages of publications including Family Circle. But her heart still yearned for those savory cookies of her youth.
Anna began to create and sell her kaaskoekjes after two trips back to Europe some years ago. "The number-one thing you see in the Netherlands when you walk into someone's home, whether it's for cocktails or dinner, is everyone serving these kaaskoekjes," she says. In addition to making sweet cookies, however, "I wanted to bring a more eclectic mix of flavors," she says. She set to brainstorming which flavors she would make. Cheese would be the base, but she would add in olives, anchovies, apricots, and pistachios. After a full day of typing notes furiously into her phone, her first savory rounds were born.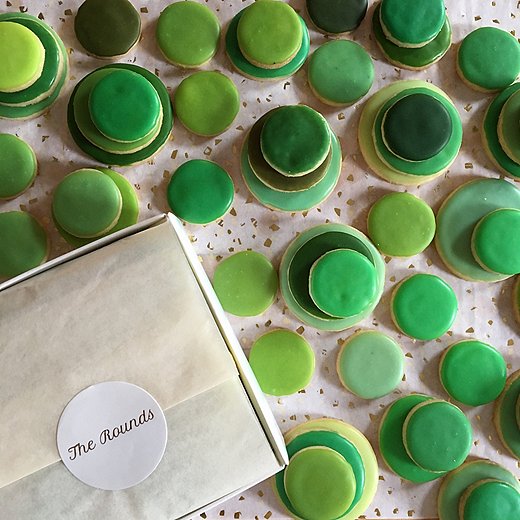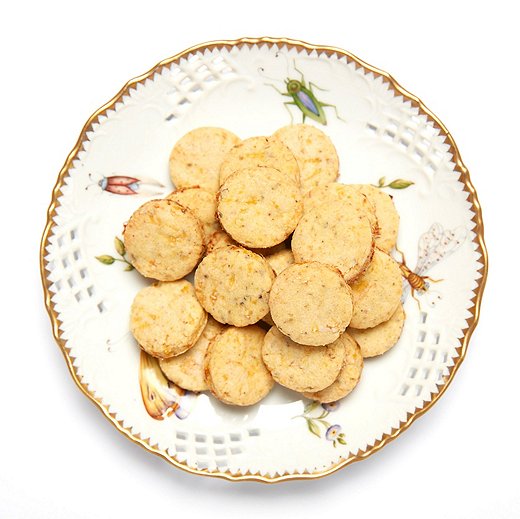 The Perfect Kaaskoekjes Holiday Menu
We asked Anna to plan her perfect holiday party around kaaskoekjes. Follow her dinner party plan below to throw your own; just don't forget to order some savory kaaskoekjes. 
On the kaaskoekjes… 
"I would want to have three flavors," she says. Her flavor range currently includes cheddar chive, Gruyère date, Parmesan olive, anchovy scallion, apricot pistachio fennel, and salami rosemary Idiazábal.
On the decor…
"I would put the kaaskoekjes throughout the house in different types of vessels, in small bowls and shapes. I love
using silver bowls," she says. "I love to have things on a little side table where you're like, 'Oh, someone might sit down here during the party and they might turn to the right and then there on the table is exactly what they want to nibble on.'" 
On the drinks… 
"During the holidays you only want to serve a prosecco or champagne," she says, "but really, my favorites of the bubbly is a cava." 
On the menu…
Beyond the kaaskoekjes, she would want to have something bright to cut the buttery richness of her cookies. "I love to have radishes out," she says. "If you trim them very beautifully, radishes can be really chic." She'd also serve olives, dried fruit, and baby crabapples. "They're so cute to have in bowls."