Holiday happy hour starts here. Below, we've tailored recipes to help you unlock your inner mixologist.
Maple Bourbon Sour
A squeeze of Meyer lemon juice is what gives this cocktail its delicious zing, so be sure to keep a few lemons on hand (plus, they just look pretty don't they?).
Makes 1 cocktail
Ingredients
2 ounces best-quality bourbon (we used Bulleit)
1 ounce fresh-squeezed Meyer lemon juice
1 ounce maple syrup
Rosemary sprigs and orange peels, for garnish
Directions
Add all ingredients except garnishes to a cocktail shaker filled halfway with ice. Shake vigorously, then pour into an ice-filled rocks glass. Garnish with rosemary springs and orange peel.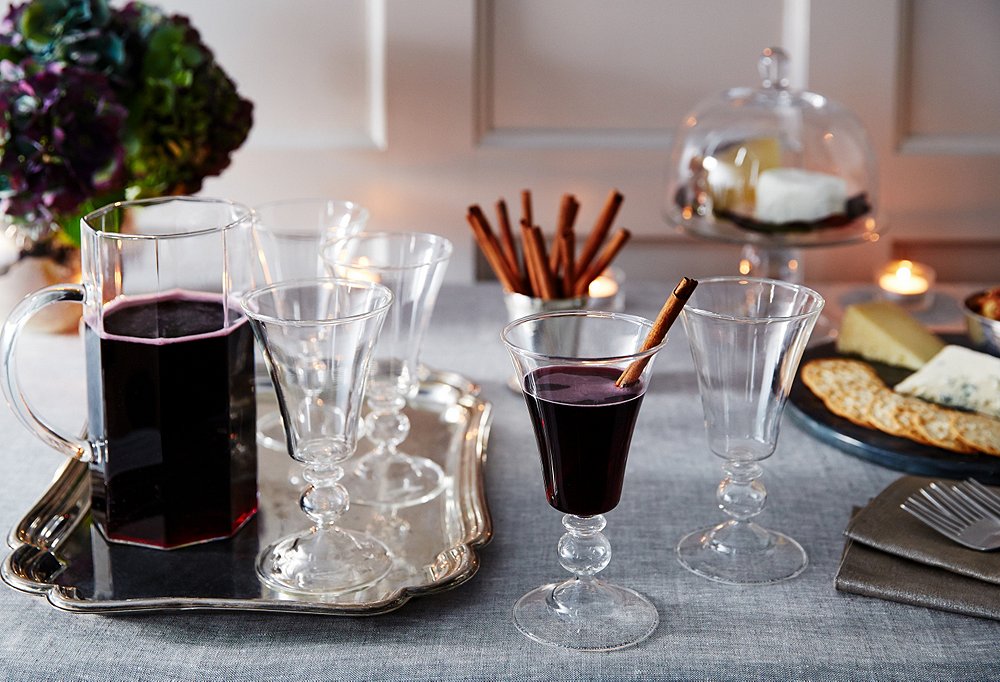 If your immediate household consists of more than two adults, this punch will do the trick, or you can easily halve it and still have a half-bottle of Lambrusco to enjoy the next day or use for a wine reduction to accompany dinner.
Serves 6 to 8
Ingredients
3/4 cup ginger brandy
1 tablespoon mulling spices
1 bottle Lambrusco, chilled
1 1/2 cups sparkling pink lemonade, chilled
Cinnamon sticks, for garnish
Directions
Warm ginger brandy and mulling spices in a small saucepan over low heat for about 5 minutes; set aside to cool. Strain infused brandy into a pitcher and chill. To serve, add Lambrusco and lemonade to pitcher and mix well; serve alongside cinnamon sticks for garnish.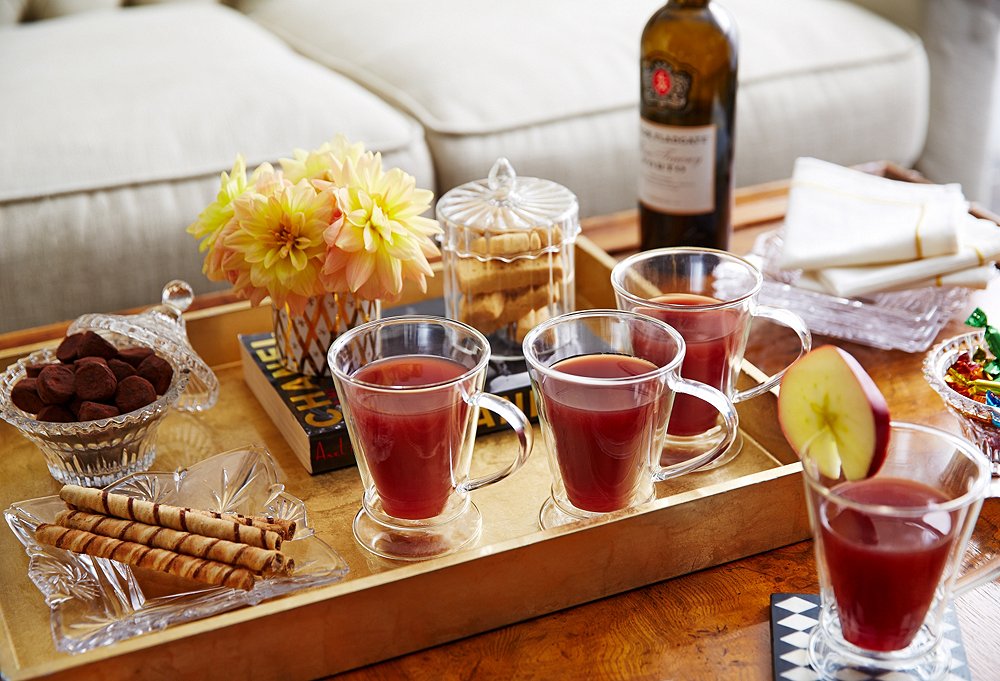 Spiked Hot Cider
Perfect for after dinner—or any other time.
Serves 4
Ingredients
2 1/2 cups tawny port
1 1/2 cups fresh apple cider
Apple slices, slit and tossed in lemon juice, for garnish
Directions
Warm port and cider in a small saucepan over low heat for about 5 minutes. Immediately pour into mugs and garnish with apple slices.