Perhaps better known by the name of her company, Chefanie, entertaining expert Stephanie Nass dreams up delightful hand-painted pastry embellishments by day and hosts lively supper-club-style dinners by night. As an entrepreneur who runs her business from her New York City apartment, Stephanie needed a dining space that also served as an office. But how does one fit a table for 10, the right amount of mood lighting, and storage for a bevy of culinary tools into a petite space?
Cue One Kings Lane Interior Design, our in-house design service, which managed to tick every box on Stephanie's list. An expandable dining table now doubles as an expansive desk, storage ottomans flank a console-slash-buffet, and bins organized beneath the room's double-height windows conceal all of Stephanie's creative tools. As an added flourish, custom blue-and-white printed curtains from One Kings Lane for The Shade Store now frame the picture-perfect downtown view.
"It was as easy as it could have possibly been," says Stephanie of working with the Interior Design team. Her penchant for traditional style (delft plates, an oil painting in a gilded frame) served as the driving force behind the overall look, and the design plan incorporated pieces she already owned alongside new finds. Her favorite part? "The back wall! Where treasured pieces I've collected over my life are hung in symmetrical harmony."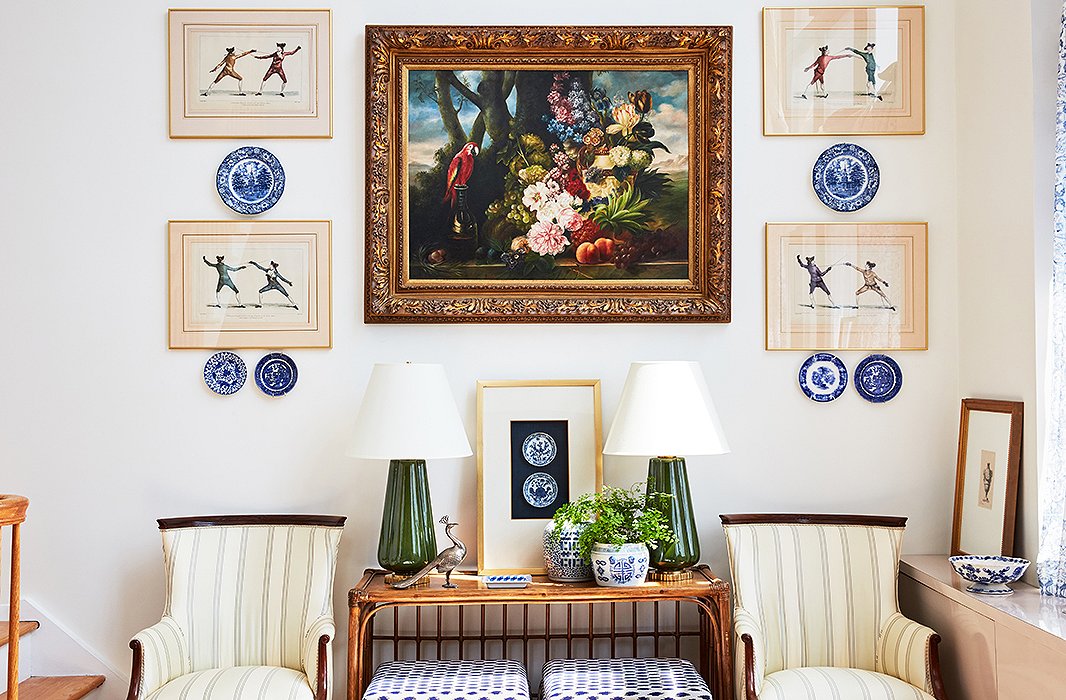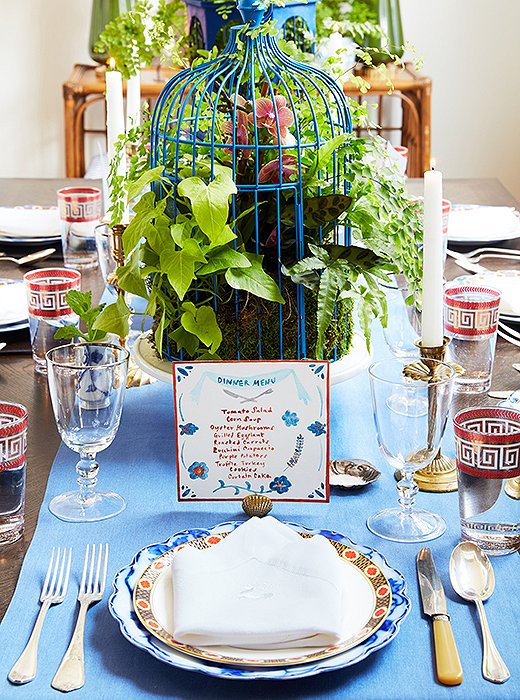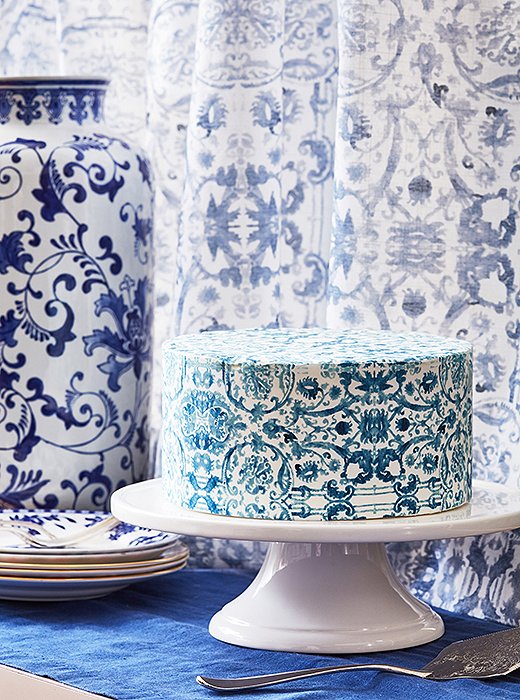 How To: Create Your Own Jungle in a Birdcage
Our stylist crafted a fanciful floral arrangement for Stephanie's table—and it's surprisingly easy to pull together.
You will need:
3 or 4 tropical plants (we used a maidenhair fern, a blue star fern, a sweet-potato Marguerite, and a small orchid)
decorative birdcage
moss
cake stand or platter
Directions:
1. Remove all plants from their pots and group them together in a medium-size container, making sure to place the orchid (or other bloom of choice) at the center.
2. Nestle the container inside the birdcage and surround with moss to conceal. Pull leaves through the birdcage wires so that they fall naturally.
3. Place the birdcage atop a cake stand to elevate the arrangement. Marvel at your botanical genius.