Welcome to Designers Decoded, a series that takes us into the minds of some of our favorite interior designers. We want to know what makes them tick—their likes and dislikes, inspirations, and so much more. We're kicking this series off with Becca Roderick, the director of interior design at One Kings Lane. 
They say that some mix of nature and nurture defines you as a person. For One Kings Lane director of interior design Becca Roderick, nurture influenced her style. "I grew up in houses with more of a British vibe to them," she says. "There are many, many things I like, but my personal style tends toward early American with a British flair." As a kid, she spent her weekends scavenging with her mother and her grandmother for the latest deals at the local antiques shop. Her grandmother was a former Fulbright scholar who had spent a lot of time in England and developed a love for the quiet style of the British Isle. "She passed that down to my mom who passed it down to me," Becca says. "That's just naturally in my bones." 
Becca has spent the past 20-plus years of her career channeling that British style and those of her icons Ilse Crawford and Rita Konig. She's worked on countless high-end projects, including hospitality as well as residential. She considers the home she designed for Minnie Driver a career highlight. When she isn't working with her One Kings Lane Interior Design clients, Becca spends her free time teaching interior design classes at New York's New School. 
Get to Know Becca
Where she finds inspiration: "I love to go to museums and galleries. I also get loads of inspiration from the natural world. I try not to take inspiration from the internet. We're so inundated with images, and it can feel like a regurgitation. I love going to the newsstand and finding magazines  from other countries because they aren't swimming in the same pool the rest of us are." 
Her best decorating trick: "You can always get people to add color to their space. It's as simple as asking, 'Have you ever considered painting this slate blue or racing-stripe green or what about burnt orange?' It can change the whole vibe of the space without changing anything in it. I think people are nervous about color and aren't sure how to manage it, so when you have a professional to talk to about color, it's a game changer." 
When decorating you should never skimp on… "Upholstery. It's definitely an investment, but cheap upholstery won't last and then you've just wasted that money." 
On creating her perfect house: "I think the house that I just built is my perfect house. It's filled with things that have a sense of history or things that have meaning to me. I'm definitely one who finds meaning in imperfection."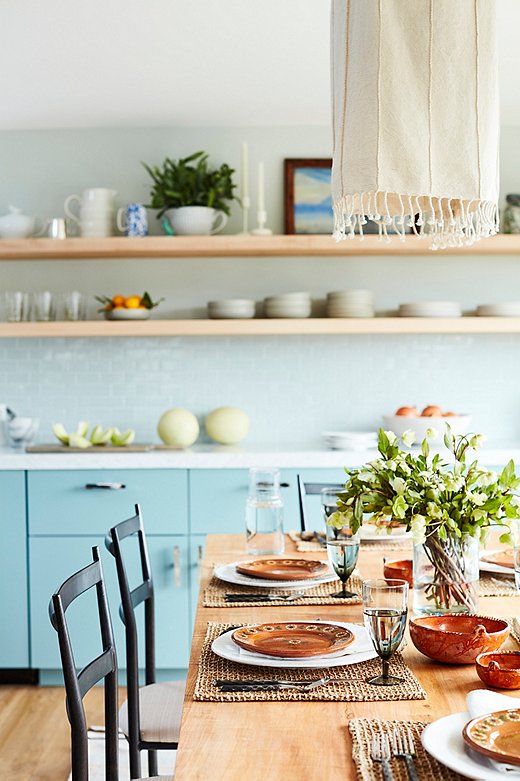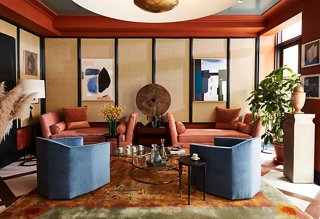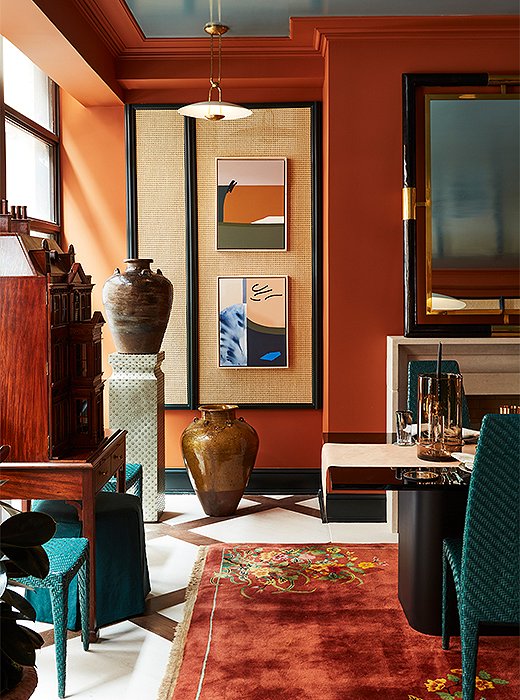 Play Favorites with Becca 
Favorite paint color? Odessa Pink by Benjamin Moore. 
Favorite wallpaper? Fornasetti's Nuvole al Tramonto by Cole & Son.
Favorite movie interior? Either I Am Love with Tilda Swinton or Interiors. 
Favorite flower? Poppy
Favorite candle? Diptyque's Baies 
Favorite design rule to break? "I have no problems painting a small space a dark color. It's a misconception that people think they have to paint it white. I think you can get away with more than people think."