Decorating your child's bedroom can be a challenge. On one hand, you want it to be a space your little one loves and wants to spend time in. On the other, you want it to be hardworking and practical, a room that can stand up to endless hours of play and adapt as your child grows. We've got your solution: Invest in a handful of key pieces, and make subtle updates with fun textiles, accents, and paint. Read on to see exactly how to do it.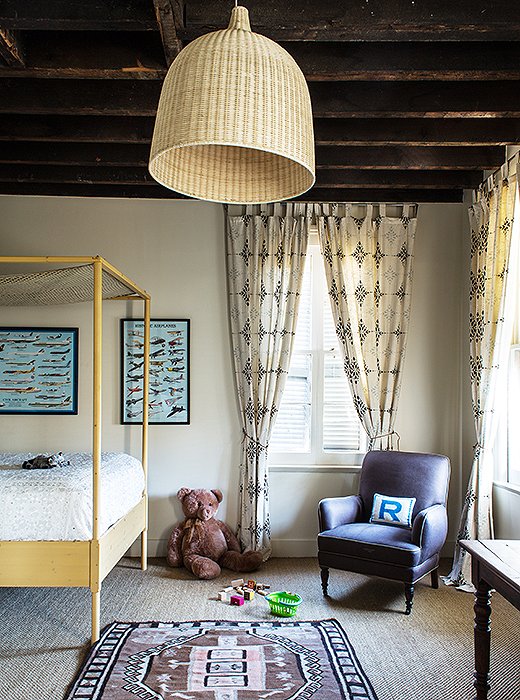 Start with Good Bones
Large pieces, such as furniture and rugs, can be a major investment, which is why we say you should start with well-made styles that will last throughout your little one's childhood.
For the bed… Once your child has graduated from the crib and is ready for a "big kid" bed, choose a high-quality piece you'll both be happy with for years to come, be it a pair of twin beds for a shared room (or sleepovers!) or a queen for a roomier option. And once your kids move out, you'll have a guest suite at the ready—and of course, a space for them when they come back to visit!
Bonus tip: If you're looking to buy a crib and an adult-size bed in one, check out our collection from Stone & Leigh, which has expandable options so that your pieces can grow as your child does.
For storage… Whether it's a console or a chest of drawers, a large storage piece is a key building block for any bedroom. So it's smart to invest in a high-quality piece early on for your child's space—after all, no matter their age, kids will always have stuff.
For the rug… There's bound to be lots of little feet running all over the room, which is why it's essential to lay down a strong foundation from the start. Natural-fiber rugs are one of the most durable and easy-to-clean options, and they create the perfect base for layering something patterned or colorful on top.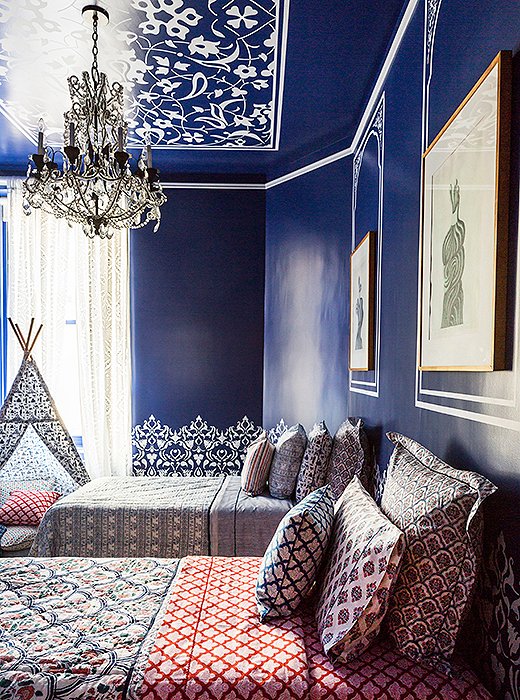 Spin the Color Wheel

Landing on a color palette for your child's room can be daunting task—after all, it's the biggest determining factor for how the rest of the room comes together. While pastels and primary colors will always be classic, don't rule out a more unconventional, adult-feeling palette, especially if you're concerned about longevity.
Embrace Easy Updates
Once you've got a strong foundation, it's time to add in the fun stuff. And though they may not be your favorite things, the whimsical details are what your child will likely love the most. The key is choosing pieces you can easily install and then later remove—a mobile above the bed, temporary wallpaper on the ceiling—so that when your child has outgrown the look, the entire space won't need to be redesigned. It's also an easy way to let your little one in on the design process, which will make him or her feel even more at home in the space.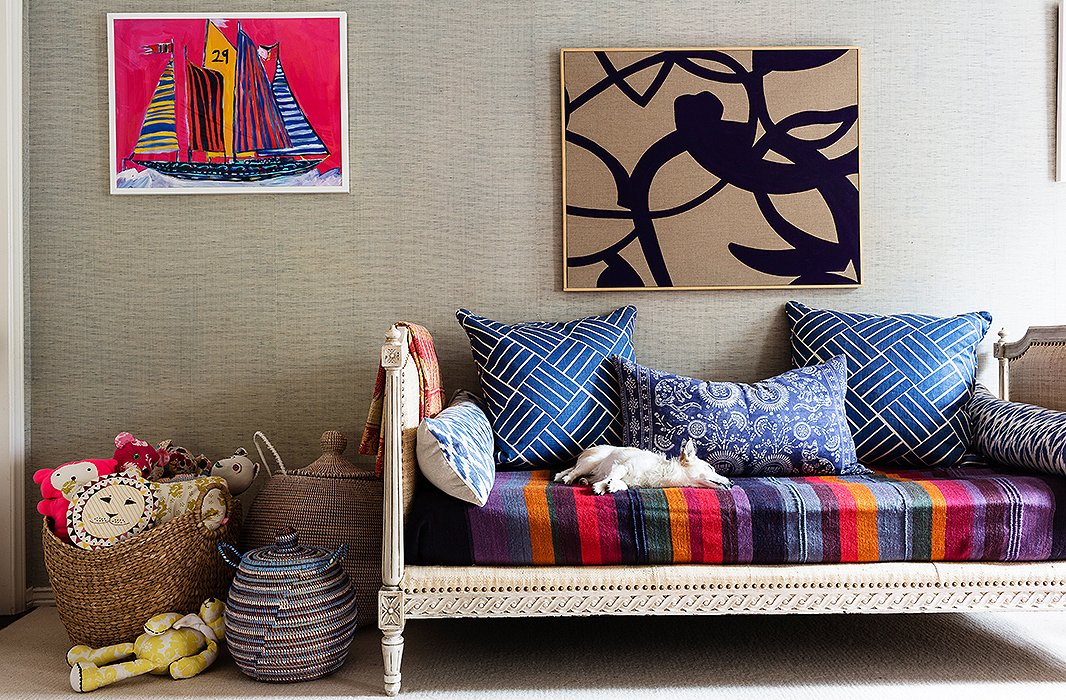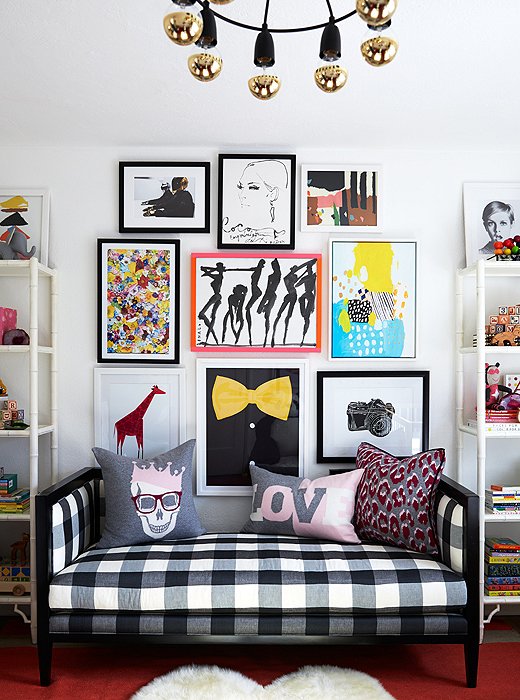 Mix It Up with Art
When it comes to artwork, it's all about creating a mix—one that pairs kid-friendly prints and creations from art class with a smattering of more-sophisticated pieces (think colorful abstracts, bold graphics, and quirky prints). As your child's tastes mature, you can easily swap out the more youthful-leaning pieces with grown-up updates—though we suspect you'll want to hold on to at least a few of the finger-paint masterpieces!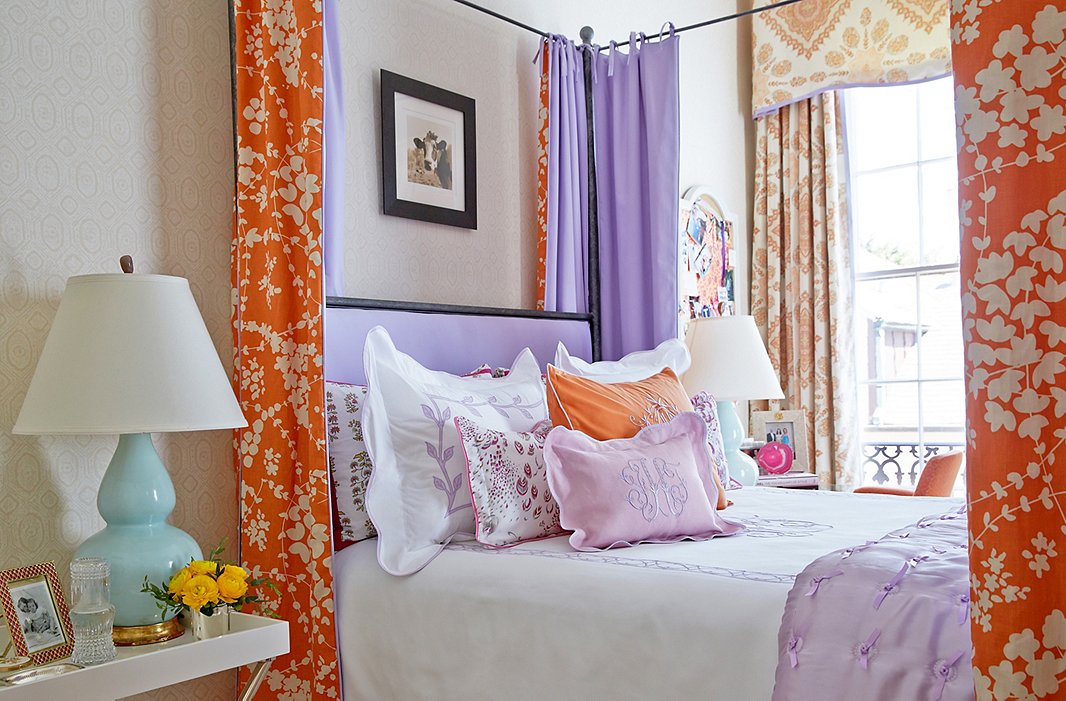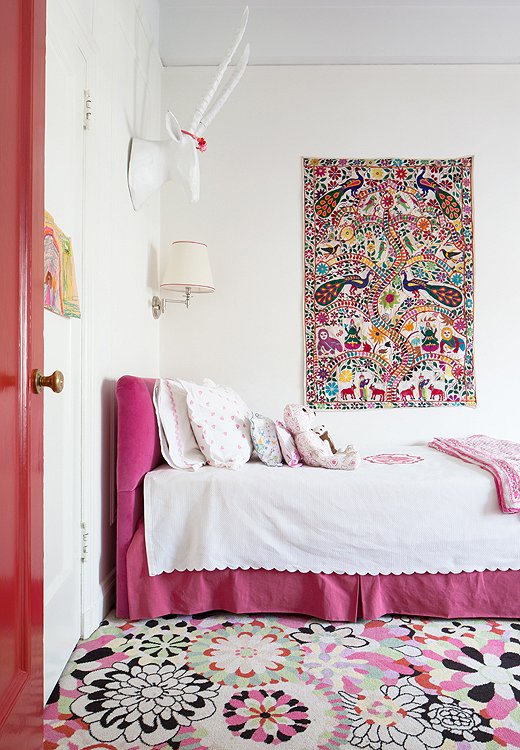 Play with Prints and Patterns
The key to making fun, vibrant patterns last in your child's room is making use of crisp, quality tailoring—elegantly pleated drapes, pillows with contrast welting, pin-tucked bed skirts—which can turn even the wackiest of prints into something more refined. When your child does decide to move on to a style that is a little more adult, the foundation will already be in place, and a few simple swaps—replacing a patterned duvet with a crisp white option, changing up bright drapes for something more subdued—will be all that's needed.