You know her as the trailblazing editor who founded Lonny, revived Domino from the dead, and launched a sprightly organic-textiles company called Rubie Green. And you know her as a New Yorker. But several years ago, Michelle Adams decided to leave the city where one sleeps in a 475-square-foot apartment for the greener, more expansive pastures of Ann Arbor, MI. She bought a three-bedroom, one-and-one-half-bath Georgian-style fixer-upper in Burns Park, a cool historical neighborhood close to downtown. And she got to work on renovating her dated '50s kitchen and bath and building her dream home—and dream lifestyle.
"In terms of how my life has changed, I couldn't be happier," Michelle tells us. "I work on my laptop outside in the sunshine with my doors open and my music playing, instead of racing around New York, stressed out by the pace of life." The design insider invited us to her home, which she describes as "a mix of European antiques with a sort of California bohemian look." Read on for a tour.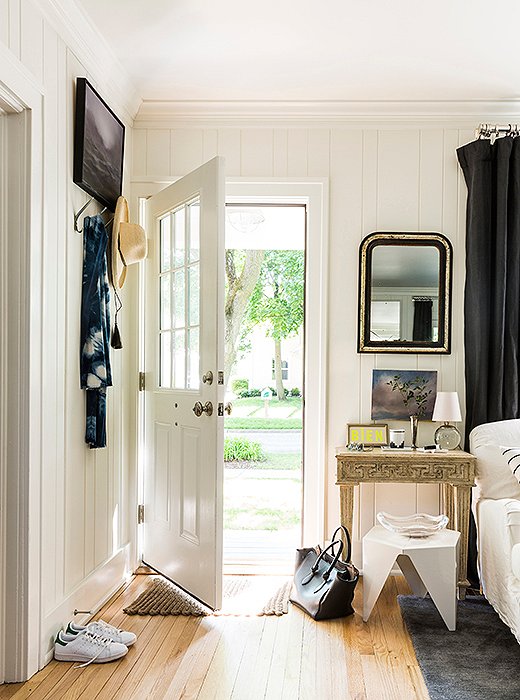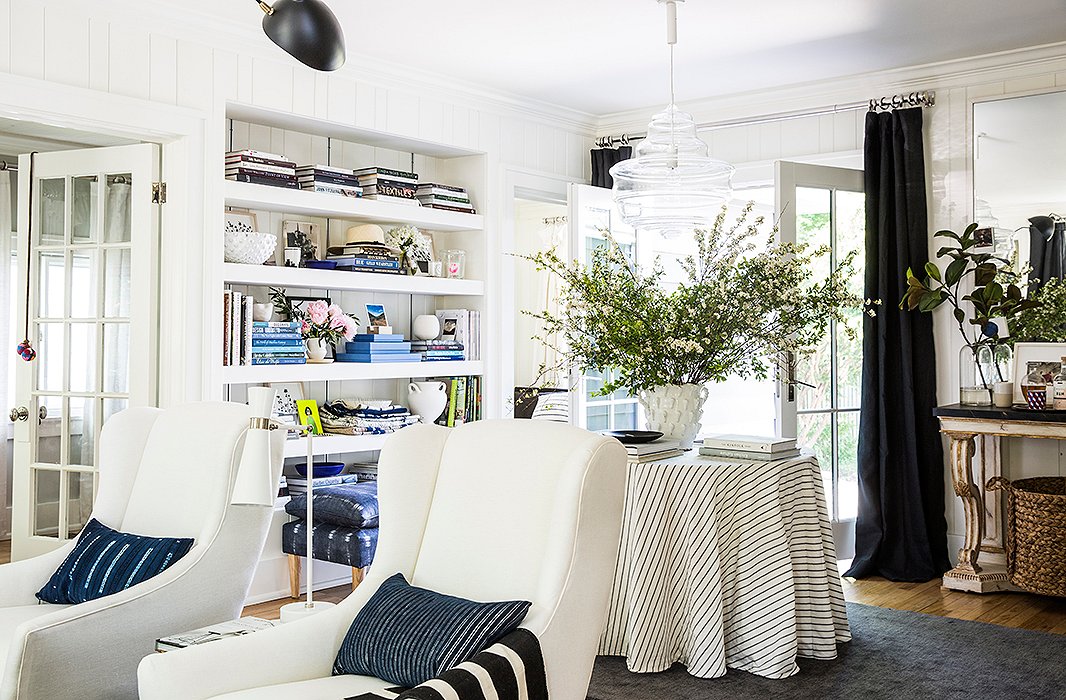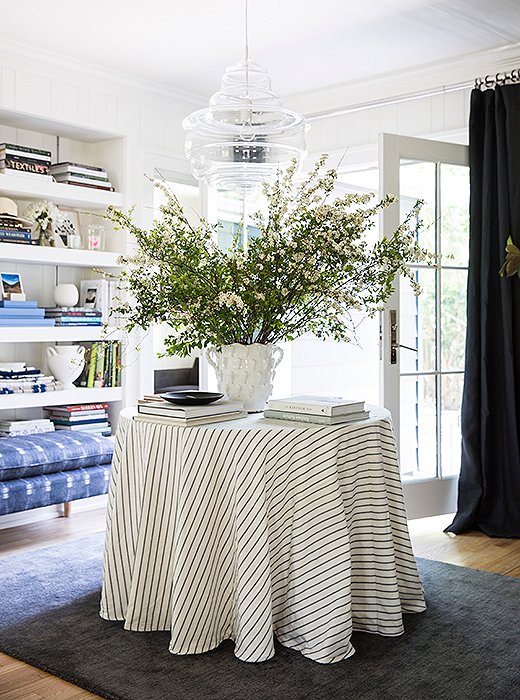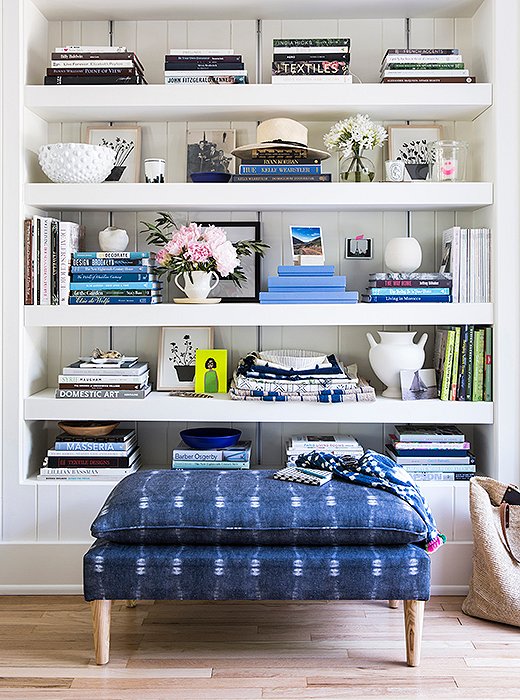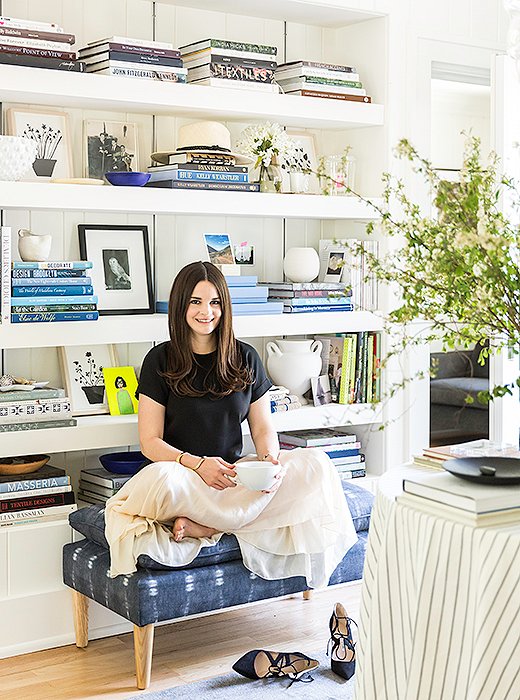 Whether it's something classic like a Navajo pattern with something modern or an old indigo-dyed piece next to a nautical beach stripe, I like playing with textiles. I just like to look for fun couplings that balance each other.
I wanted my home to feel age-appropriate and sophisticated but also inviting. I don't want anything that people are afraid to set a drink down on. I want people to feel comfortable.
I put modern art in the space just to give it a little juxtaposition between the more traditional furnishings and the art. It's my little happy cave.