Fashion designer Rachel Roy has been busier than ever. Between designing her sexy modern-chic clothing, growing her business, and spending time with her two daughters, she's managed to pen her first book, Design Your Life—an empowering read about her journey in fashion and the struggles of balancing it all as a working mom that aims to inspire women.
So when Rachel agreed to take time out of her back-to-back schedule to chat with us in her wonderfully elegant home office, we leaped at the chance. Peek inside her personal work space below and read our candid Q&A with the fashionista, who talks about building confidence and style, the joys of bubble baths, and her revamped website.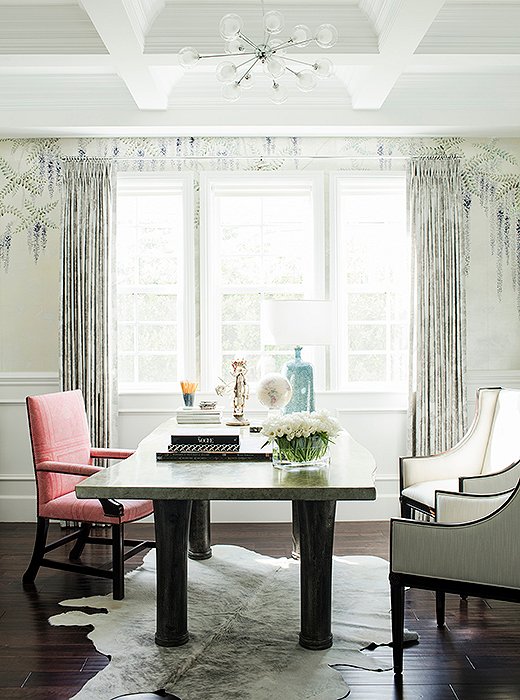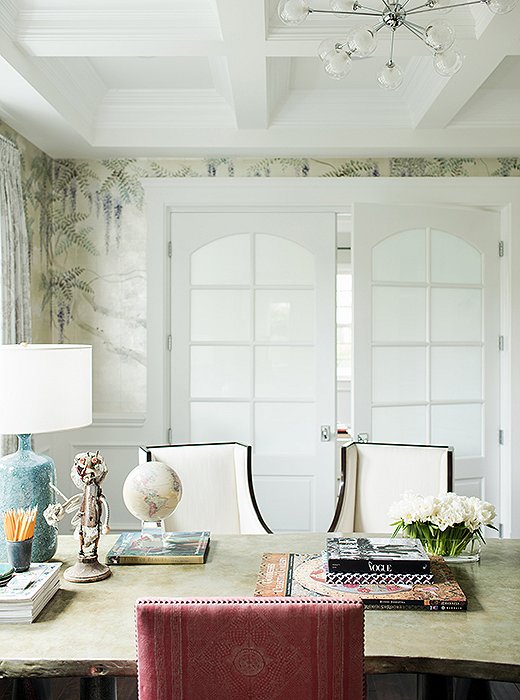 So what prompted you to write your book, Design Your Life?
"I wanted to share tips and examples of how I design the life I wish to live with small and large decisions daily, and how some of those decisions come in the form of style and fashion. Those decisions help to make my life a bit more effortless and easy."
What do you hope to offer women with your new book?
"I would love my reader to take away the confidence and conviction to live her true life—and that's not determined by anyone but herself."
What continues to guide you in fashion?
"Staying true to my point of view and living an authentic life both personally and professionally. There's no other way."
The balance of edge with softness is something that I'm consistently looking for in my work.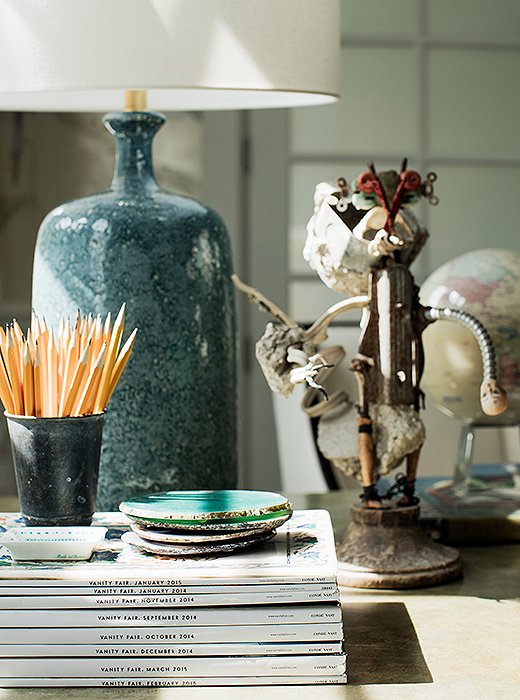 What's most challenging about being a fashion designer in the 21st century?
"Every year, every month, every week, new issues and challenges arise that need to be solved. Once I learn how to solve each one I am that much more equipped with information that makes the company stronger. I'm also challenged by not being able to spend as much time as I prefer on design to focus on growing the business."
The greatest myth about fashion?
"That you have to think just one way or dress just one way. Fashion for me is about having a unique point of view."
When are you most creative?
"When I am surrounded by like-minded people or forward-thinkers."
What are you loving in fashion at the moment?
"Jumpsuits! Anything designed by Frank Gehry."
The best career advice you ever got?
"André Leon Talley told me that he saw in me a strong, clear point of view and to never change that or mold into something I do not believe. I practice those words daily."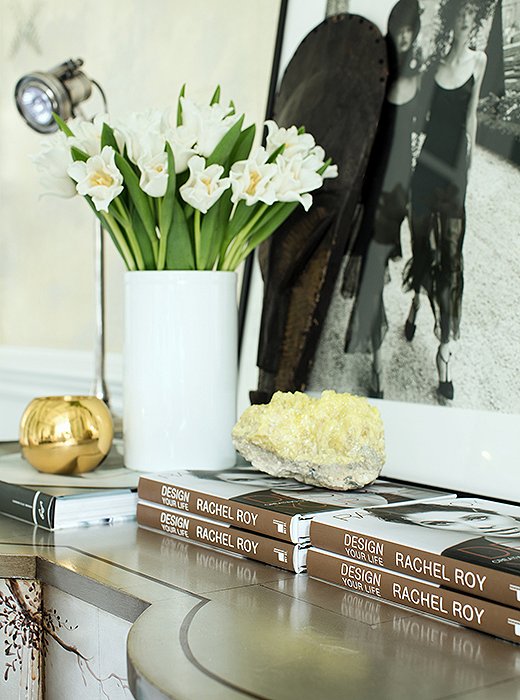 What advice would you give your younger self?
"It was within you all along. What you are searching for you have in abundance within yourself."
As a working mom, how do you balance it all?
"Making a schedule and keeping it and putting my children at the top of my schedule, always, no matter what."
Are there things about work and family you've learned to make peace with?
"That I cannot do it all. Even with a strong support team, I must choose. Life is a balance—a daily balance."
What's hardest about parenthood?
"Teaching them self-love and self-reliance without having them personally experience any pain."
Most rewarding?
"Unconditional love always."
What's inspiring you right now?
"Bravery."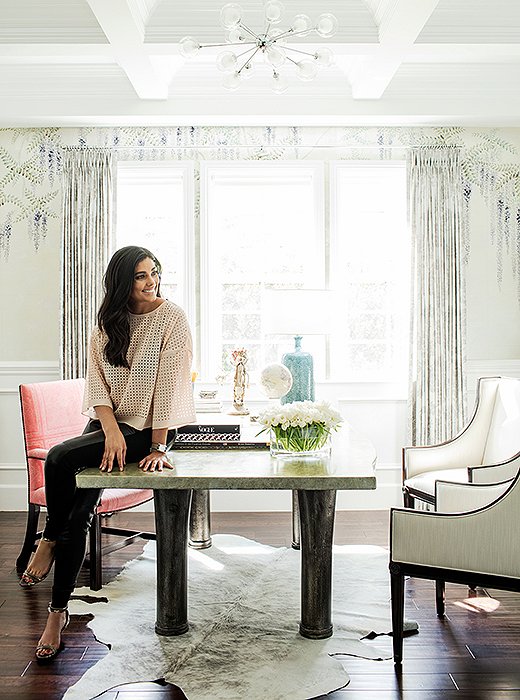 Do you have a daily uniform?
"Blazer, V-neck sweater, trousers."
Heels or flats?
"Heels."
Jewelry you can't live without?
"My Love Bomb collection, which I produced through my Kindness Is Always Fashionable program."
What gets your day started?
"Hot water with lemon and 20 minutes of meditation."
How do you recharge?
"Bubble baths, multiple a day when possible. Massages while listening to Wayne Dyer."
Any secret indulgences or vices?
"Coffee ice cream."
Cocktail of choice?
"Tequila on the rocks."
Anything that might be surprising about you?
"I know how to read energy."
What's next?
"My website launch! I'm excited to tell a story and talk to my shoppers on my blog, The Life!"
[I've made peace] that I cannot do it all. Even with a strong support team, I must choose. Life is a balance—a daily balance.