Lively and bold, with a globe-trotting spirit: It's a description that could apply as well to Roberta Freymann's fashion and textiles line, Roller Rabbit, as to the woman herself. Born in London, Roberta grew up on Manhattan's Upper East Side and has spent decades exploring far-flung locales, from Argentina to India—collecting artwork, learning languages (she speaks five), and developing a serious passion for global textiles along the way. She launched Roller Rabbit in 2003, and the brand's vibrant block-printed tunics, accessories, and linens have been garnering devoted fans ever since.
Roberta's current home, a high-ceilinged apartment in a grand 1900s Manhattan building, is an embodiment of this glamorous, worldly aesthetic. And she happened upon it by chance. As empty-nesters living in a larger unit in the building, Roberta and her husband were looking to scale down just as a young family in a neighboring apartment sought to go bigger. A simple swap left both parties happy, though Roberta immediately spotted a few necessary fixes. The most practical, a lack of closet space, was quickly remedied, but something else was also missing: color. "They were very minimalist," says Roberta of the previous homeowners. "And you can see I definitely am not!"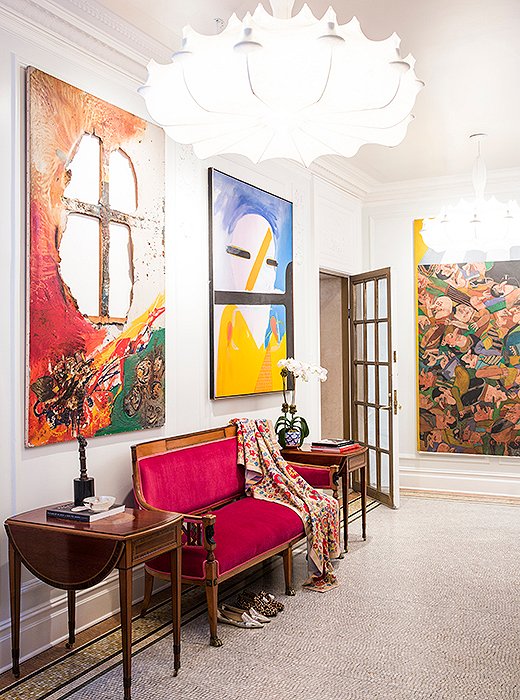 Bringing in richly saturated paint, yards of fabrics, and a collection of vibrant artworks, she set about infusing each room with her signature bold color. As with her line, Roberta drew inspiration from her travels and from her extensive textiles collection, which includes vintage examples from Central and South America, India, Russia, and beyond. But while each season of Roller Rabbit brings with it new patterns, new colors, and new designs, the major decorative moments here are complete. "My house is a reflection of my taste and of my eye," Roberta says. As her brand's devoted fans can attest, it's a world that's a delight to escape into.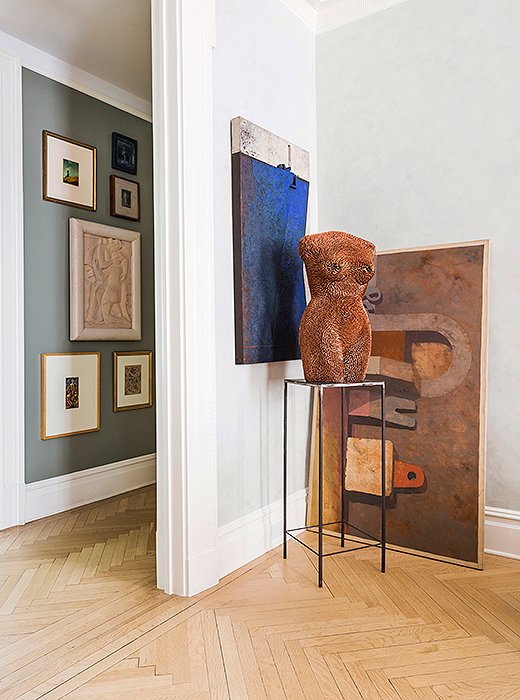 Art is very important to me. We have more paintings than walls!
I always paint my dining rooms a very fun color. When you're entertaining, your surroundings should be entertaining.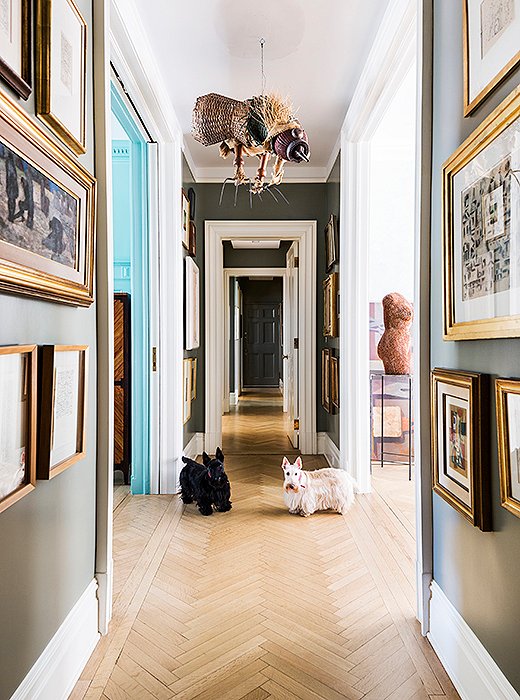 My attitude is that all colors go together. You can just have fun.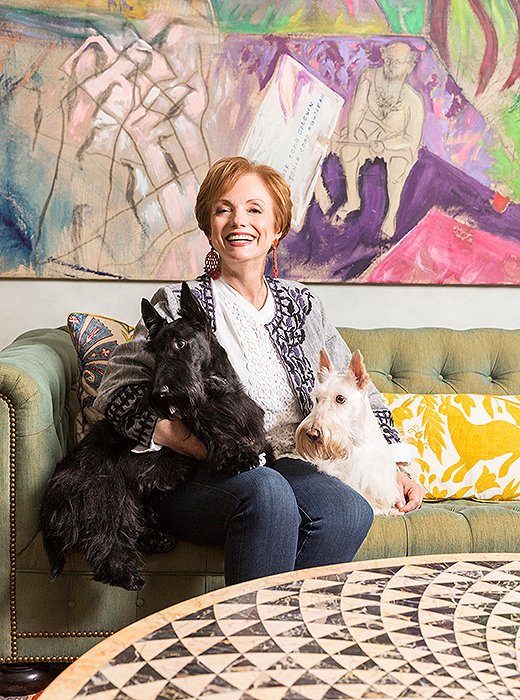 When I walked into the apartment I said, 'That's where the painting's going.' It found its place immediately.