Year after year, holiday gifting is challenge. Finding a thoughtful present that each person on our list will love—and that you'll love to give—can be difficult. To help you in the hunt, we've rounded up some of our favorite artisanal brands, whose creations are certain to delight and inspire each and every one of your lucky gift recipients this season.
Lana's Shop
A thoughtful gift starts with a thoughtful card, and no card feels more heartfelt than one that features original artwork. We love the whimsical cards, gift tags, wrapping paper, and more from Lana's Shop—which are all printed from hand-drawn designs by founder Lana Effron in her Denver-based studio.
Our pick: The XOXO Note Cards (featured above) are an inventive and festive way to spread some love this season.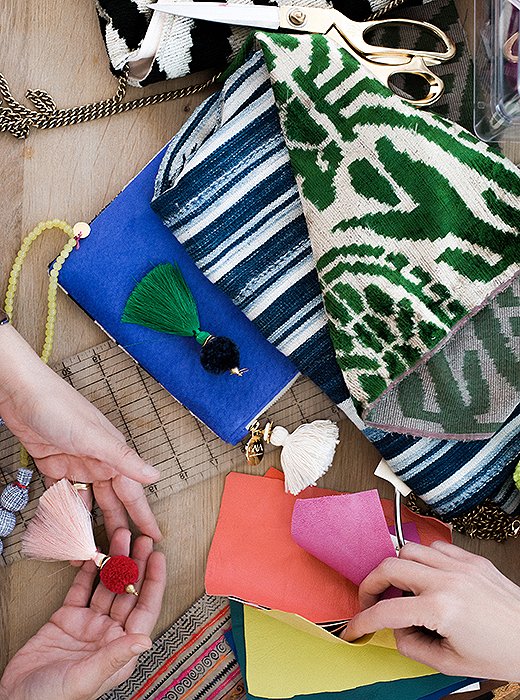 Gaia
Founded by Paula Minnis in 2009, Gaia produces cheery handmade accessories for both person and home—tasseled earrings, indigo pillows, pom-pom bags—all handmade by refugee women resettled in the Dallas area. Promoting community, mentorship, and financial independence for its artisans, Gaia is a model of socially conscious style.
Our pick: With tassel details and vibrant colors, Gaia's collection of earrings is not to be missed.
Farmhouse Pottery
Authenticity can be hard to come by these days, which is what makes each piece from Farmhouse Pottery so special. Founded in 2008 by husband-and-wife team James and Zoe Zilian, the Woodstock, VT-based company offers kitchenware and accent pieces perfectly suited to modern living—each handmade by artisans using Old World techniques and simple tools.
Our pick: The company's adorable collection of match strikers, which are shaped like logs, confit jars, and more.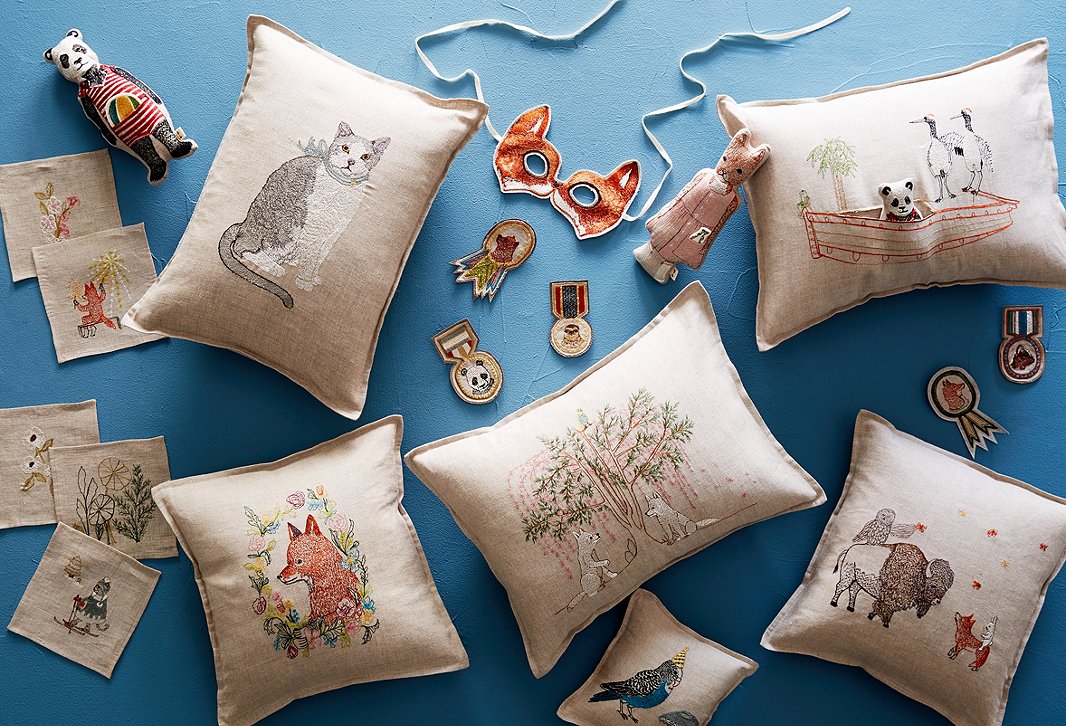 Coral & Tusk 
Coral & Tusk's creative process is a special alchemy of illustration, machine-embroidery, and hand-finishing. Designer Stephanie Housley begins with a story—perhaps a gentleman penguin with a crab best friend—which becomes a charming pencil drawing. It's then scanned and redrawn. Once each magical scene is complete, trained artisans in Coral & Tusk's workshops in India perform the bulk of the embroidery and production. The intricate hand-finishing takes place back in the brand's Brooklyn studio.

Our pick: The cocktail napkins, which feature whimsical designs such as rabbits in sweaters, monkeys playing with fruit, and colorful cacti.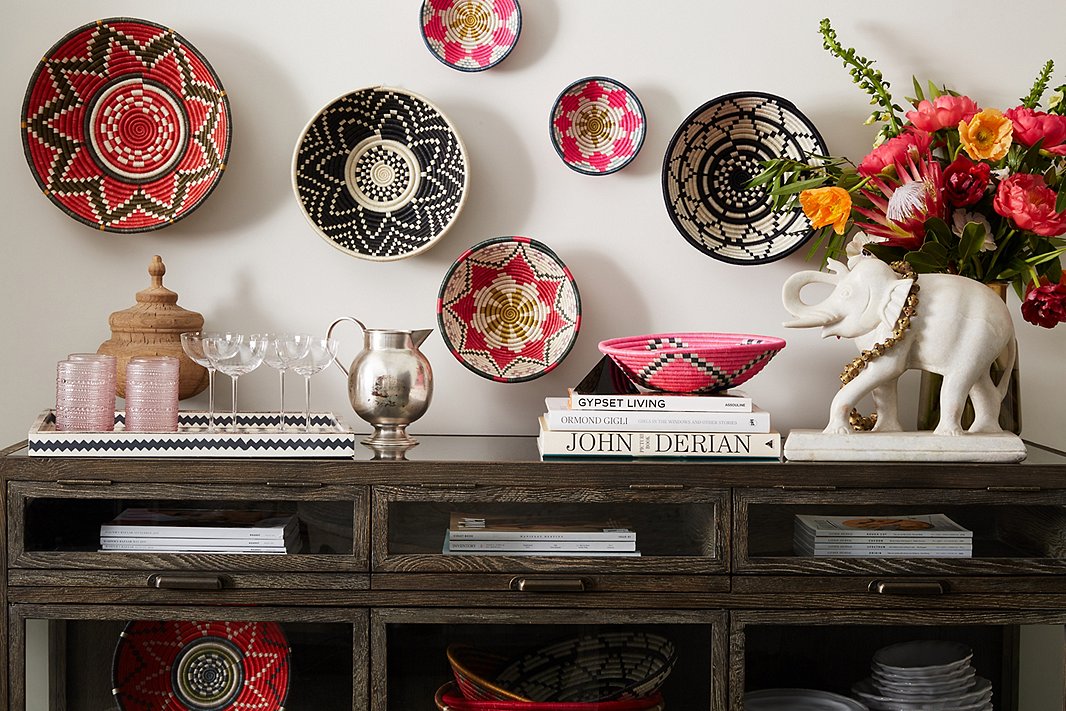 Kazi by All Across Africa
Kazi, a brand from All Across Africa, helps women from war-torn countries support their families by crafting traditional goods such as woven baskets and fans. The company then connects the artisans to developed markets, promoting entrepreneurship and creating opportunity. These special pieces make for the perfect feel-good gift—and each design is as brilliant as the company's mission.
Our pick: Kazi's colorful baskets are a delightful addition to any table or wall.
Cire Trudon
Cire Trudon is the world's oldest candlemaker still active today. Founded by the Trudon family, it has provided candles to France's cathedrals and nobility since 1643. The Paris-based company maintains a serious cult following of A-listers and designers, and fans rave about the keen attention to craft—the hand-poured wax, the precise fragrance formulas, the gorgeous glass vessels handmade in Italy.
Our pick: The Odeurs Royales Candles set, with scents that recall the opulent era when Louis XIV reigned supreme.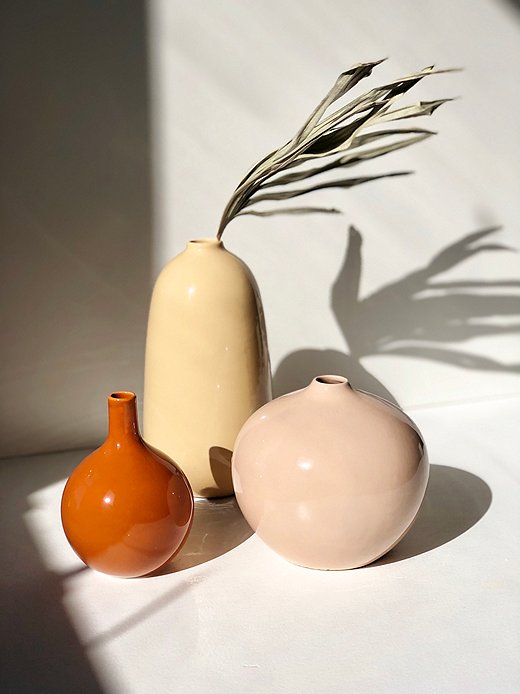 Franca
Brooklyn-based design studio Franca has been turning out its covetable handmade ceramics since 2016. Founders Jazmin de la Guardia and Sierra Yip-Bannicq take inspiration from their diverse backgrounds (Jazmin was born in Paraguay; Sierra grew up in China) when creating their quietly whimsical wares.
Our pick: The speckled Slope Vase is a playfully sophisticated vessel for showing off florals.
Haptic Lab
Haptic Lab is a small Brooklyn design studio known for its heirloom-quality map quilts made in partnership with fair-labor artisans in India, kites handmade in collaboration with Balinese artisans, DIY quilting kits, and rugs. Haptic refers to the sense of touch, and everything the studio designs is meant to inspire meaningful connections through that sense.
Our pick: The best-selling Constellation Quilt, the color of which is inspired by the ceiling of New York City's Grand Central Terminal.