Jane Larkworthy is a writer, creative director, and former executive beauty director at W Magazine who blogs at The Fraudulent Chef. Just in time for New Year's Eve party planning, she sat down with top mixologist Ivy Mix (whose Brooklyn cocktail bar, Leyenda, is a must for mezcal aficionados) to chat cocktails, career, and midnight toasts.
When Ivy Mix was 19, she took a trip to Guatemala and fell in love, both with a man and with a bar. The relationship with the man eventually evolved into a friendship that continues to this day, as does the impact of that bar.
"All the ex-pats hung out at this one place, Café No Sé," recalls Mix. "This was pre-social media, so if you wanted to find somebody, you just went to the bar. Eventually I started bartending, and I just kind of fell in love with the bar culture."
Twelve years later, the love affair's ongoing powers are evidenced by her zeal as well as her cocktail creativity. After the 32-year-old walks me through each step of her Brooklyn Burro cocktail, it is time to adorn the Ralph Lauren Bentley Double-Old-Fashioned that holds the concoction. As she artfully slips a top-hatted cocktail pick through a peel of candied ginger and a wheel of lime, giggles erupt when the recalcitrant ginger proves too slippery.
"Time to show that ginger who's in charge!" jokes Mix, who then raises her glass in victory and clinks it against mine. "Cheers!"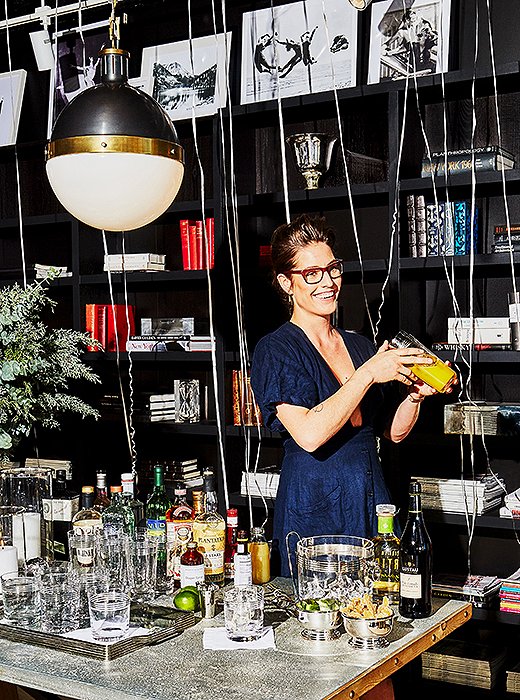 Cheers, the '80s TV show, is indeed what comes to mind when visiting Leyenda, the Pan-Latin cocktail bar that Mix opened in 2015. "My favorite nights are when all of my regulars come in, and it's a steady stream of friends enjoying the food and drink," she smiles. "I love it when we're busy but not swamped, so I can chat with friends and also make new ones."
Despite having a last name that seems destined for cocktail making (or baking, or organizing student dances), Mix did not plan on becoming a professional bartender. Armed with a degree in philosophy and fine arts from Bennington College, she moved to New York and landed a job at a prominent gallery.
"It was literally the worst job I ever had," she says, only half-laughing as she shakes her head. "I was totally disenfranchised by it. I was hoping the art world would be all about people coming together in this young and happening environment, which is what the bartending world is like. So I transitioned from gallerina and coffee wench to bartending more."
This was around 2009, when the speakeasy was red-hot and bartenders started being called mixologists. The only problem was stereotyping.
"Speakeasy cocktails were synonymous with Prohibition, so the classic mixologist was a guy with a mustache, suspenders, and a cap. That didn't leave much room for women. So I decided to dedicate my career to changing that."
And change it she has. While making a name for herself behind the bars of Mayahuel in the East Village and Brooklyn's Fort Defiance and Clover Club, she co-founded Speed Rack in 2011, a speed cocktail-mixing competition that has been a great platform for female mixologists.
"We now see a lot more women working in the best bars in the world," boasts Mix. "We've had nearly 1000 women compete, while, at the same time we've raised $750,000 for breast cancer research and prevention."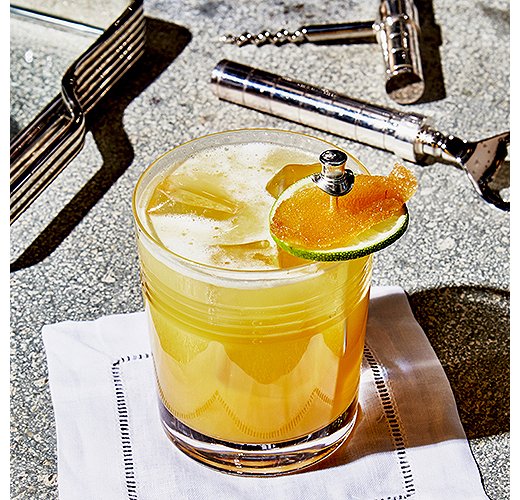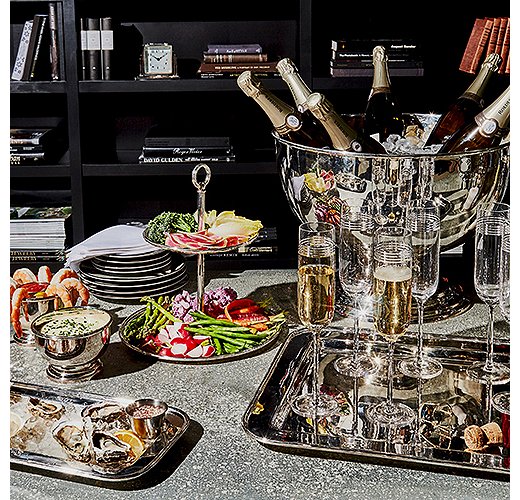 When the mixologist is off-duty and on the other side of the bar, her tastes lean toward the classics.
"I usually order a negroni," she says. "They're really hard to mess up, but they're also really hard to perfect. The best one I ever had was at the Savoy in London. Delicious. And you feel like a queen when you're there."
New Year's Eve is sure to draw her own "court" when friends old and new pile into Leyenda for a Brooklyn Burro or another of Mix's creations, the Tia Mia. Yet the stillness of a snowy New England night is never far from the Vermont native's mind.
"Years from now, I'd love to spend a quiet New Year's Eve in the woods somewhere away from the masses," she admits. "But with plenty of champagne to drink all night as well as enough for mimosas in the morning."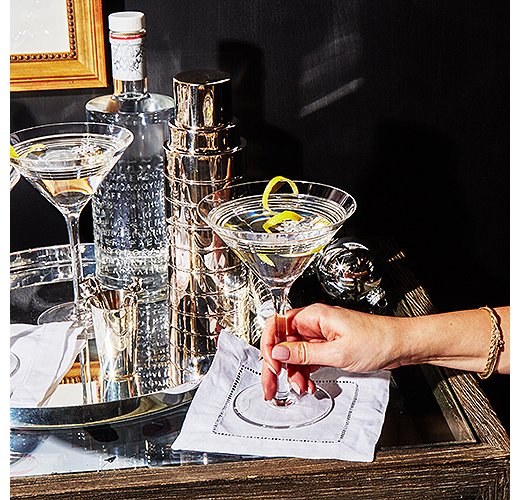 Years from now, I'd love to spend a quiet New Year's Eve in the woods somewhere away from the masses. But with plenty of champagne to drink all night as well as enough for mimosas in the morning.
Brooklyn Burro

Ingredients:
2 oz Plantation 3 Stars rum
½ oz ginger syrup
½ oz pineapple juice
½ oz lime juice
2 dashes Angostura bitters
Directions:
Shake and strain into a rocks glass over fresh ice; top with soda. Garnish with lime wheel and ginger candy.
Tia Mia
Ingredients:
1 oz Del Maguey Vida mezcal
1 oz Appleton Estate VX rum
¾ oz lime juice
½ oz orgeat
½ oz Pierre Ferrand dry curaçao
Directions:
Combine ingredients in a rocks glass with crushed ice. Garnish with orchid, mint sprig, and lime wheel.