Round mirrors have traditionally taken a backseat to their more widely used cousin, the rectangle, but times are definitely changing. Recently interiors featuring round mirrors seem to have all but taken over our Pinterest feed, particularly new incarnations of the now-iconic captain's mirror hanging from a leather strap, first dreamed up by Tyler Hays at BDDW. Once we started looking, we realized that decorating pros like Thom Filicia and Bunny Williams, to name just a few, have long been putting these circular wonders to work, and we're not just talking sunburst mirrors. But why a round mirror, anyway? Keep reading to find out.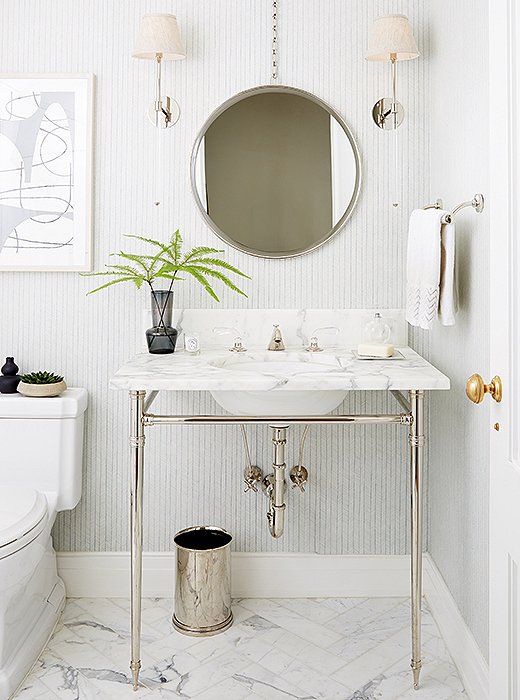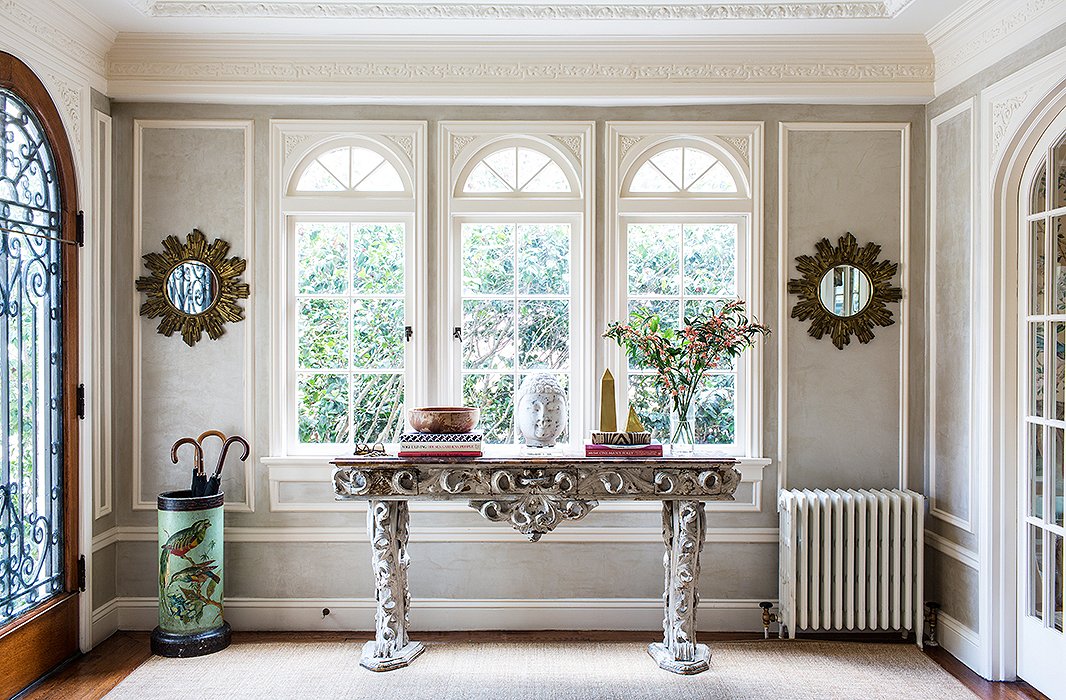 Adding New Dimension
A room's composition is naturally made up of straight lines and right angles, which is what makes a round mirror's silhouette such a welcome addition above a boxy chest or a linear mantel. As always, the bigger the piece the greater the impact, with mirrors boasting diameters of 36 inches and larger sure to wow.
Anchoring a Gallery Display
The same idea applies to a gallery wall, where a larger round mirror used in the center, or even small ones sprinkled throughout the arrangement, can visually break up the rectangles and squares of the other frames and add more interest to the overall look.
Medicine Cabinet Alternative
The bathroom is probably the last place you'd expect to spot a round mirror, which gives it that much more oomph. In the guest bath of his lake house, Thom Filicia hung a petite round version between two round sconces, creating a trio of circles, while the duo behind Pencil and Paper used a gilded version to majorly glam up the powder room. We're taking notes.