Instagram has inspired a lot of things, including at least one move. The power of the photo-sharing app was an eye-opener for Birmingham, AL-based designer William McLure, who was living in an apartment that lacked the good bones to truly showcase his aesthetic. "I realized that I needed to move into a space that's amazing," he says, "one where I could create these beautiful interiors and switch it up."
He found a one-bedroom apartment in a 1920s house with plenty of potential. "I saw the bones and the details that a lot of landlords can't see," he says. "I knew instantly that all that was going to get ripped out. I didn't tell them that because usually that's a red flag for any landlord." William ripped out the carpet (sneaking pieces out to the trash late at night) and painted the wood floors that had been beneath, as well as the kitchen's linoleum. "I striped the living room and kitchen floors," he says. "That's an easy way to instantly jazz up your space."
The living room was designed as a multipurpose space that could serve as a painting studio, a gallery for his artwork, and a spot for entertaining close friends. He used a neutral palette of brown, white, and cream to let the graphic artwork shine and accentuate the airy feel of the light-filled space. The complementary furnishings range from family heirlooms to thrift-shop finds that William refinished and updated.
Even the standard apartment features received a refresh: The bathroom sink was painted bright azure, as was a built-in cabinet in the hallway, and the bedroom radiator was transformed into a chic spot to display art. That attention to detail and the apartment's approachable Southern style has made it something of an Instagram sensation and now serves as William's design laboratory—which he frequently refreshes to the delight of his followers. And his landlord's reaction? "He still hasn't seen it."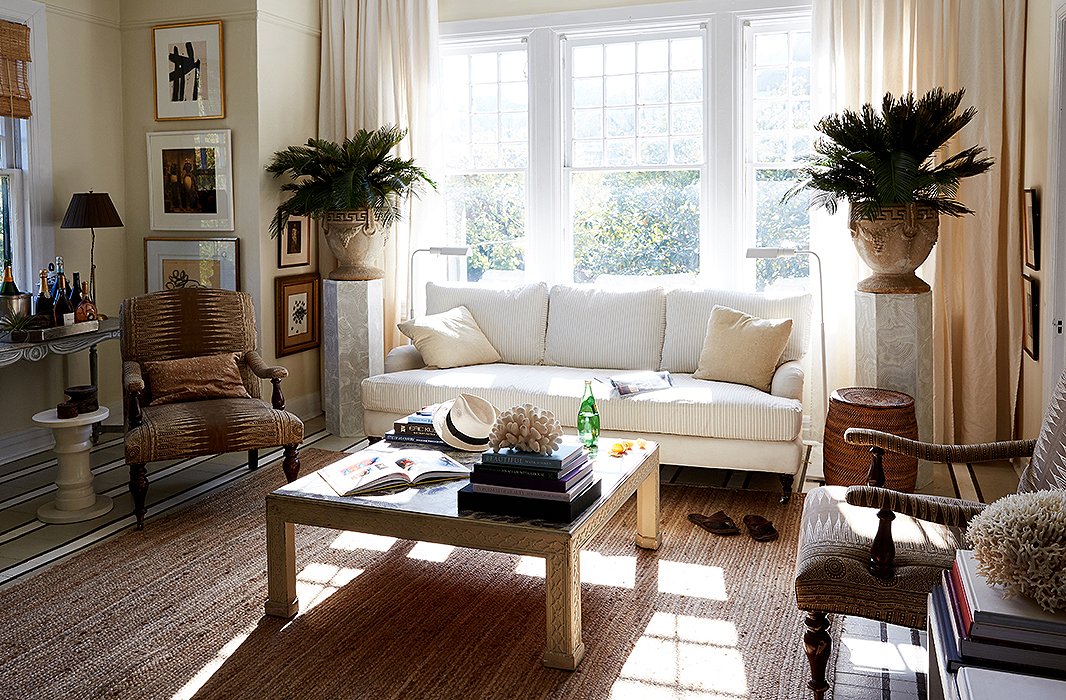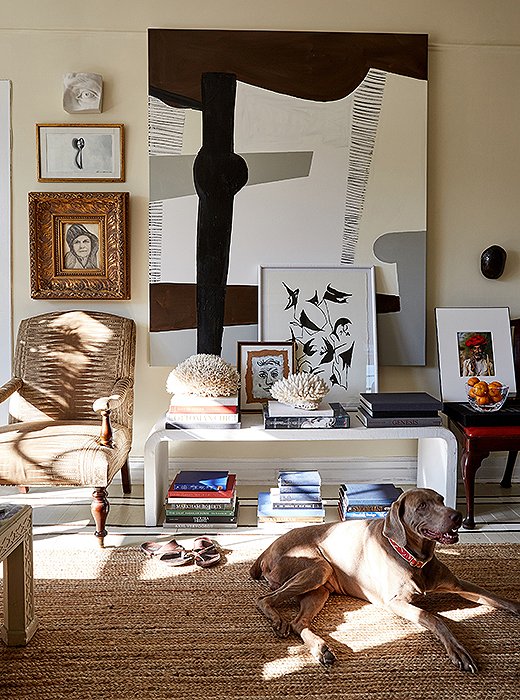 I don't like for a space to look contrived or predictable. One of the things I do is just hang art wherever—on the back of a door, staggered in a gallery wall, or even leaned against a wall.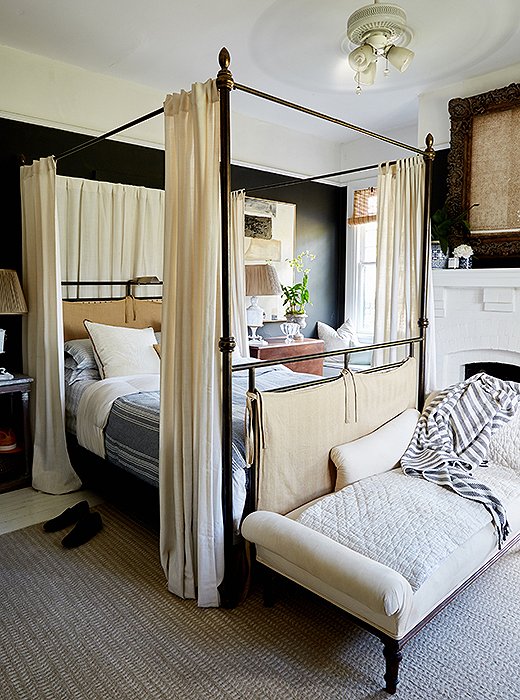 One of the things that truly makes me happy is creating a space that I'll live in. That fills a huge void in me like nothing else.