Maybe you start stocking up on pumpkins, skeletons, and Halloween candy at the stroke of September 1—or maybe you're more the "Christmas music already?!" type. Either way, a bit of planning can make your holiday season run much more smoothly—and leave you with the headspace to actually enjoy all the fun and festivities.
So while we're still a ways off from decking the halls and trimming the tree, we're taking a moment to look ahead: to what we love most about the season, to potential stresses and how to sidestep them, and to how we can bring a little more style to all things holiday.
September
•  Your turn to host Thanksgiving this year? If you need more chairs or a larger table, consider tackling those to-dos now: It'll allow plenty of time for made-to-order furniture to arrive (and give you more time to enjoy your new pieces!).
•  Look at your entryway with a fresh eye. It's the first thing guests see when they walk through the door, so if your rug is looking a little lackluster or your console table's getting cluttered, spend some time sprucing things up.
•  If you haven't yet booked holiday travel, do so now to avoid a spike in prices later on.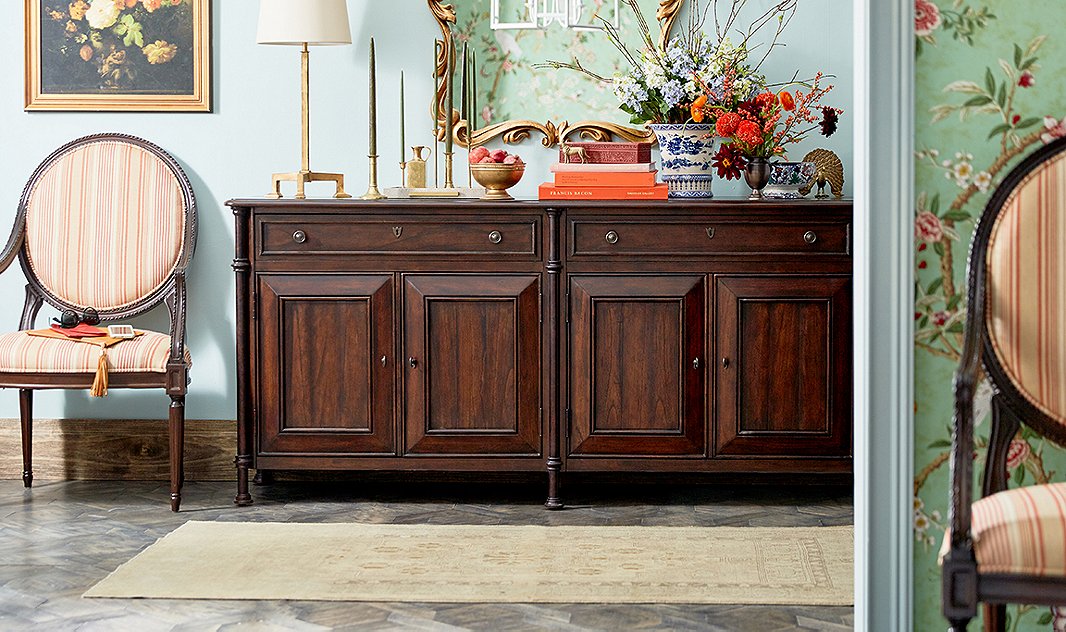 October
•  Set aside a Sunday afternoon (or any day when everyone's in a good mood!) to take a family photo. Order your holiday cards later that week and feel like a total rock star.
•  While you're at it, make sure your address book (digital or otherwise) is up-to-date.
•  'Tis the season for houseguests. Give your guest room a little extra attention (fresh bedding, pampering bedside accessories) so that there's no last-minute scramble when visitors come knocking.
•  Now that fall is in full swing, give your front door a seasonal update. A pair of potted mums, a few pumpkins, and an autumnal wreath will boost curb appeal—and make coming home each day that much sweeter.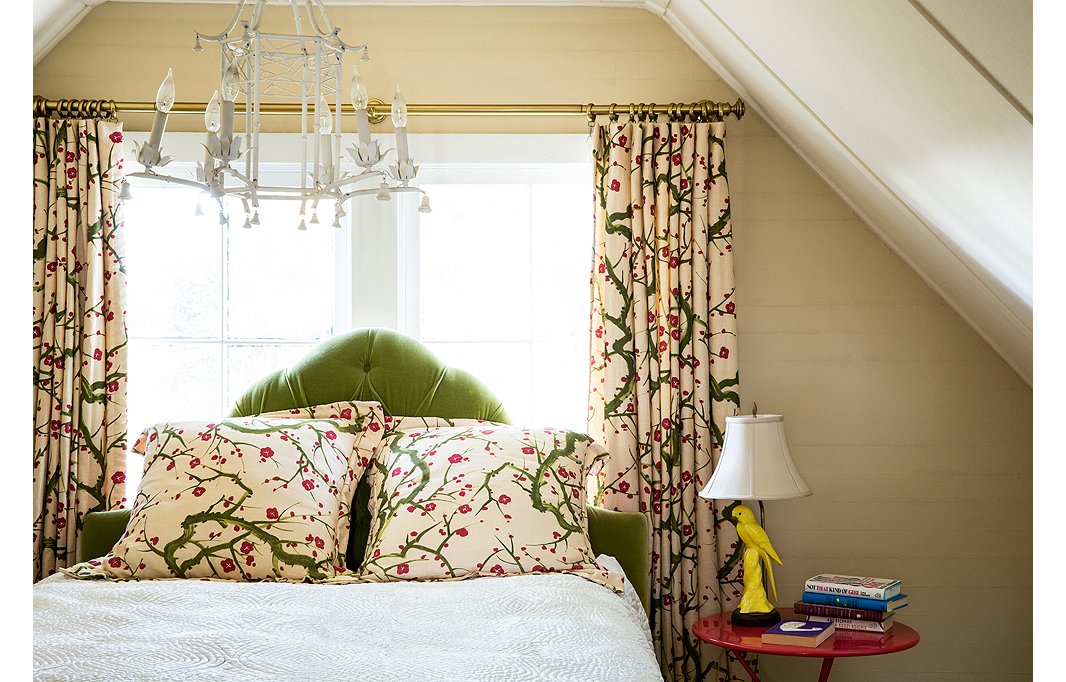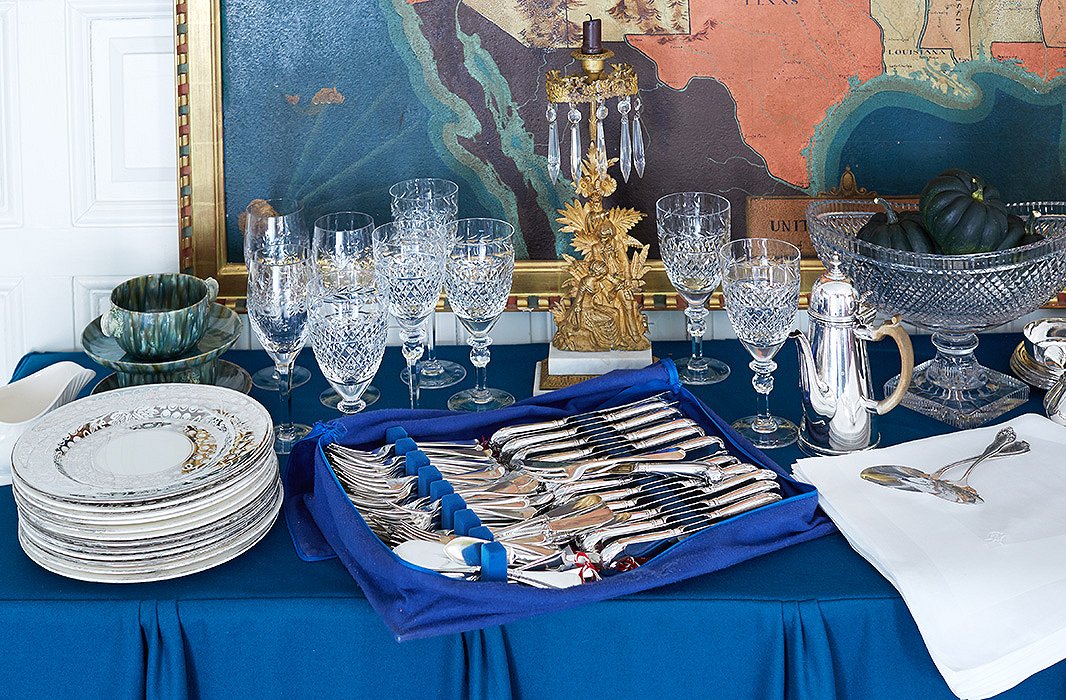 Early November
•  If you'll be ordering a fresh turkey for Thanksgiving, now's the time. You can procrastinate a bit if you're opting for frozen—just remember to allow for four or five days of thawing time.
•  Plan your Thanksgiving menu and divvy up dishes among family members so that everyone knows what he or she is responsible for. If you'll be prepping the entire meal, let guests know now what they can help with: Pitching in makes everyone feel more at ease (and takes some of the pressure off you).
•  Start addressing your holiday cards so that you're not left with a mountain of writing come December.
One Week Before Thanksgiving
•  Breaking out the good stuff for the big meal? Polish the silver and clean your serving dishes now—and thank yourself when day-of craziness hits.
After Thanksgiving
•  Take stock of your holiday decor and see if anything needs updating or replacing.
•  Take advantage of post-holiday deals to check a few folks off your shopping list. Tip: Wrap gifts as you buy them. It'll save you time in the days leading up to Christmas and Hanukkah.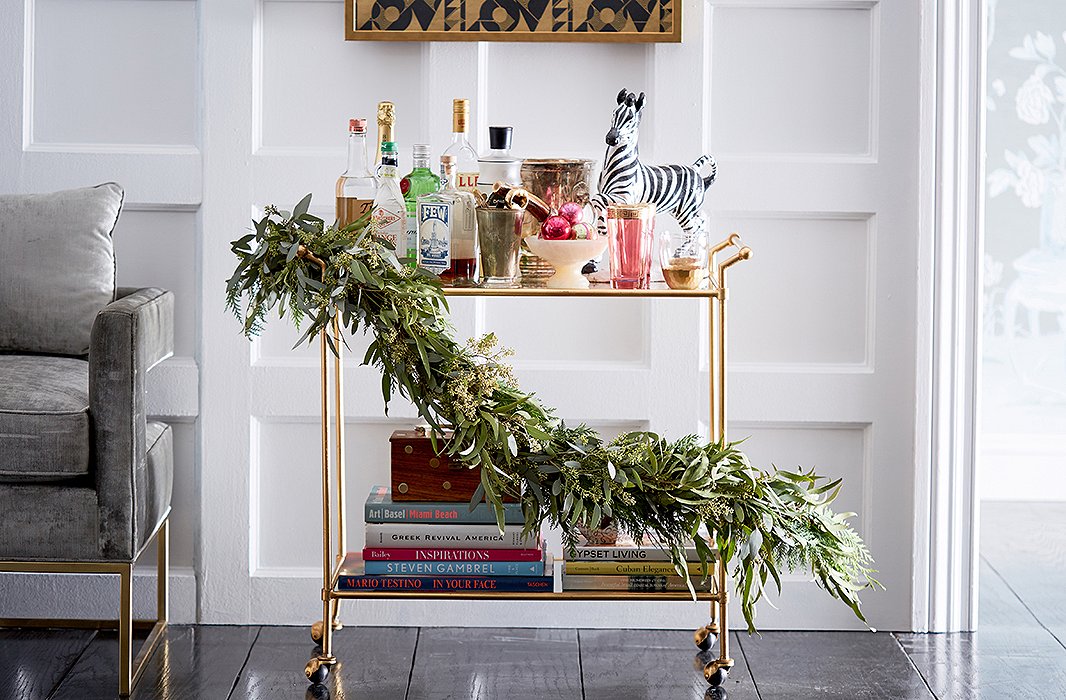 Early December
•  Mail those holiday cards!
•  If you're getting a fresh tree, plan a family outing early in the month to pick one out. Kept well watered, a cut tree will last three to five weeks.
• Put up decorations inside and out (find ideas and inspiration here).
Mid-December
•  If you're mailing any gifts, do so a couple of weeks in advance to guarantee they'll arrive on time. Save an errand by scheduling an at-home pickup.
•   Shop for (and wrap) any last-minute gifts.