Bring out the boughs of holly and start trimming the tree: It's officially the holiday season. So grab a holiday cocktail, put on the Nat King Cole (or Mariah Carey, or "Christmas in Hollis"), and let's get ourselves and our home festive.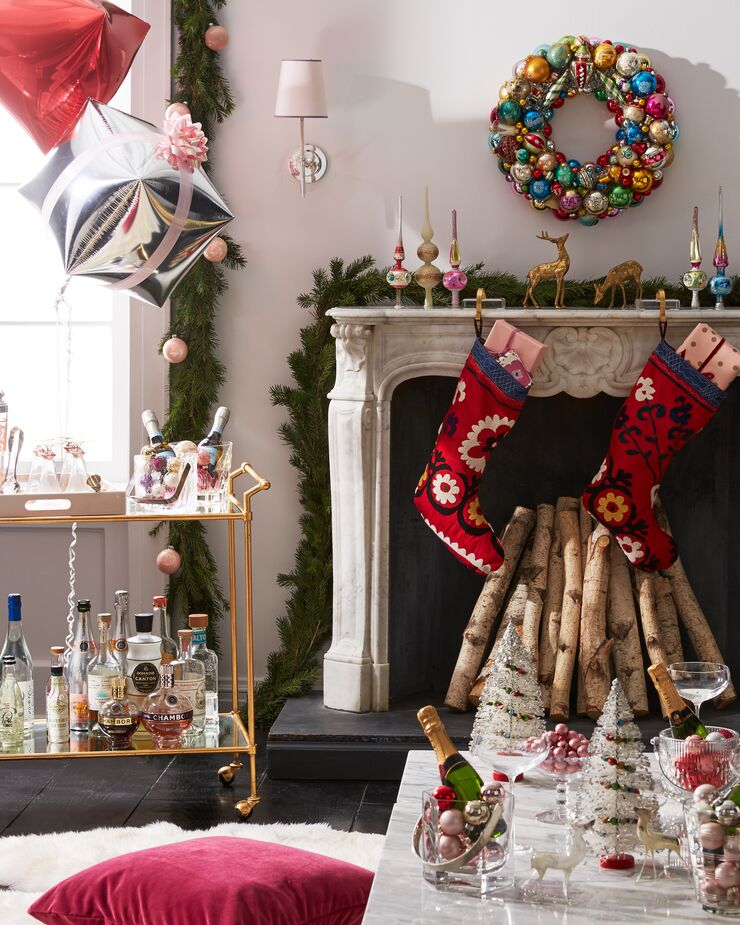 Holiday Haven
"Consider all five senses when preparing your home for the holidays," says designer Becca Roderick. "We always remember to make our spaces pleasing to the eyes, but think about how the objects you touch, the sounds you hear, and the fragrances you smell affect your experience of home." To satisfy all senses, Becca suggests lighting a pine-scented candle and turning on the holiday music before snuggling up in a cozy faux-fur throw by a twinkling Christmas tree with a festive drink at hand.
Another way to appeal to multiple senses is with fresh greenery. "There are incredibly realistic faux trees and garland on the market that can make your holiday decorating easy and long-lasting," says Texas-based designer Marie Flanigan, "but never underestimate the power of fresh greenery and flowers." Fresh greenery entices you to lean in and touch or smell the holiday spirit for yourself. "I recommend slipping sprigs of evergreen into your faux pieces for an endearing scent and extra fullness." (You can read our holiday greenery guide here for more info on how to incorporate fresh and faux greenery into your space.)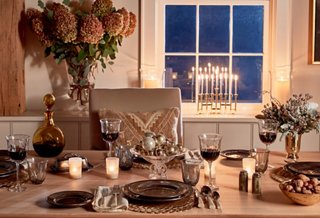 Traditions New and Old
Traditions are the lifeblood of the holiday season. Menorahs passed down through the generations or your grandmother's favorite nativity add layers of meaning to your holiday decor that make it wholly yours. Sticking to tradition brings an extra sense of comfort in a topsy-turvy year. "I'm focused on bringing beloved family traditions to life and utilizing vintage-inspired decor," says Marie. "We could all use a dose of nostalgia this holiday season."
This is also the year to find new traditions. "I am putting a mini Christmas tree in each of my children's bedrooms," says Virginia-based interior designer Sara Hillery. In addition to the tree, Sara is gifting each of her children an ornament so they can start building their collection. "I hope they will take the ornaments with them as a reminder when they're older."
Of course, this year is also all about change. "If there was ever a year to go bold with holiday decorating, this is the year," Becca says. Sara agrees: "This is the time of year to have fun, go overboard, and celebrate." Go outside of your comfort zone and try something new. If you're a New Traditionalist, introduce some curatorial glam with golds and silvers. If you're an Eclectic, consider a traditional color palette for a change. Curators might want to go uncharacteristically big and bold with statement-making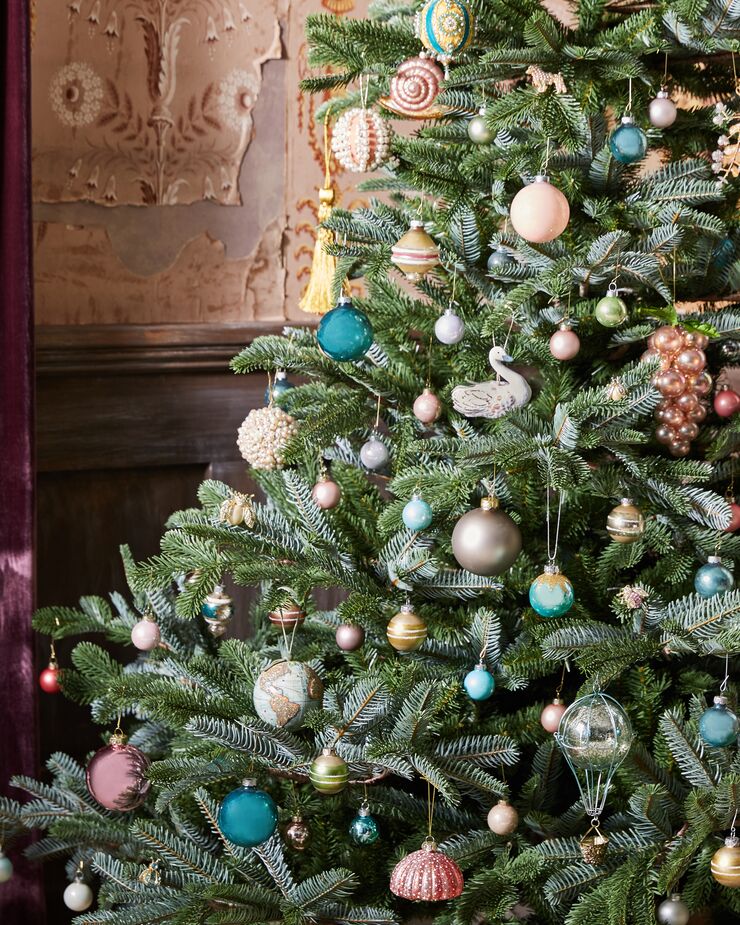 garland, while Naturalists could introduce some bright colors into their neutral decor. "If you're not sure where to start with tackling this project, enlist the help of a professional," says Becca. You can also check out our guide to style profiles to see where you fit.
Design School
Holiday decorating shouldn't be overwhelming. Use these five steps to make an easy-to-execute plan for holiday cheer this winter. Take what resonates and leave what doesn't. The holidays are all about you, and this year more than ever your home should be a place that brings you joy, not stress.  
Go whole-home for the holidays. "Extend your decorating into all rooms of your home," says Becca. To avoid sensory overload, consider a consistent color palette and visual theme. "All of the decorations in your home should have a common thread to tie them together, but you can still make each area tell it's own story," Sara says. 
Make a plan. "Often the magic of the holidays can convince us to bite off a bit more than we can chew," says Marie. "Be sure to have a decor plan that you can easily execute and enjoy." 
Extend the season. Decorating for winter instead of for a specific holiday is a great way to keep things festive well into the new year. For instance, sprinkle in metallics among your red and green, and mix faux and real greenery to keep things feeling fresh all season.
Delight all the senses. Once you have the cozy decor down, don't forget to take care of the ambience. Don't overlook the power of a scented candle, the crackle of logs burning in a fireplace, the plushness of a sheepskin tossed over a seat back. 
Make it your own. This year there's no pressure to impress guests, so consider what you want this holiday season. Is it time for a hot-pink Christmas tree? If so, go for it!